Razer Barracuda X Review: Wireless Multi-platform Gaming and Mobile Headset
Razer is known for making (admittedly good, but) expensive gaming products. Therefore, I was very surprised when Razer Barracuda X was presented with a price tag of less than 1000 SEK. Imagine my surprise when it also turned out to be really good headphones, perhaps among the better you can find in the price range.
Desgin
With the Barracuda X it seems Razer have been venturing away slightly from the typical gamer aesthetic of late, and a little more towards something an adult would wear. And what really appealed to me the most, before I saw the price tag, was how incredibly stylish the Barracuda X actually is. Available in matte black, mercury white or quartz pink, there should be a color for everyone's taste. I got Mercury White sent to me for this review and I don't think I have ever seen nicer headphones for under 1000 SEK.
I have even taken the headphones with me when I have been out for walks and listened to podcasts. And at around 250g, I'd say it's relatively light for a set of over-ears headphones (which also made it possible to take them for walks). Thanks to a pair of plush earpads and a cushioned headband, it's comfortable to wear for extended periods as well.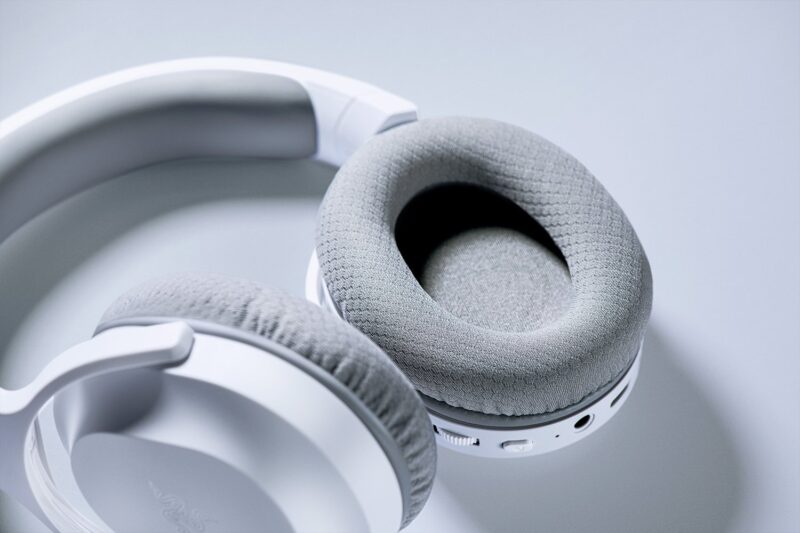 Features
The Barracuda X may not really boast any unique features, but it is an easily accessible plug-and-play headset that can be connected to almost anything via the included USB-C dongle. Besides the Microsoft's Xbox family and Apple's iPhones, you can use it on pretty much any device. Of course, Baracuda X also ships with a USB-A to USB-C adapter, in case you happen to lack a USB-C on your chosen device.
Of course, although it is extremely easy to connect to the included dongle, I would have more than gladly seen a Bluetooth option as well. But getting that too, for this low price, I see as near impossible. It's also quite annoying for Razer that they release the ultimate Switch headphones just in time for Nintendo to update all Switch with Bluetooth support.
Oh, If you're thta type of person, there's also a dual-sided 3.5mm cable included, so you can physically plug the Barracuda X into any device with a regular headphone port.
Audio Quality
The Barracuda X delivers a relatively deep, bassy sound from its 40mm drivers. Compared to the Sony Pulse 3D which costs about the same (and which were the best headphones I had available for comparison) I would say they have a slightly worse mid-range nuance though. But overall very good sound for the price range.
I used the included mic during a discord game session and it worked fine. Unfortunately, my friends complained that I sometimes disappeared (almost as if I was lagging). I don't know if it was due to the headphones or some other problem, but it isn't something that they've said have happened before with, for example, my mounted microphone.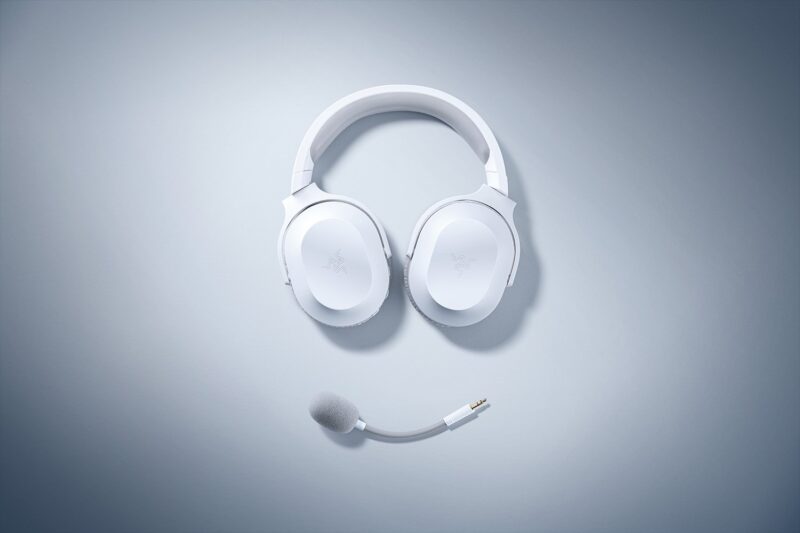 Verdict
The Razer Barracuda X is an excellent all-round headphone (or hybrid headphone as Razer itself says) in a market where there are not really many options for such a thing. Just plug in the dongle and you're ready to go, whether device you choose to game on.
Of course, they're not the best wireless gaming headphones you can buy in terms of pure quality, but for only 850 SEK (around $90 at the time of writing this), you wouldn't expect that either. They are however, without a doubt the most flexible and downright appealing to the average gamer
If stylish headphones are important and you do not want to put a fortune, but at the same time want good sound for your PC, console or smartphone it's simply a great choice!
PROS
Very comfortable
Stylish 'adult' look
CONS
---
The Razer Barracuda X was sent to me for free for review, but I did not get paid to write this. The thoughts on this product are my own. You can grab the product from any of these swedish sites or Razer.com.