Technics EAH-AZ40 Review: Great Earbuds In The Price Range But No ANC
I really liked the Technics EAH-AZ60 TW earbuds, and that was mostly because of awesome ANC and great sound. So how well will their more affordable counterpart, the Technics EAH-AZ40, without ANC and smaller drivers perform? Let's find out!
Design and comfort
The EAH-AZ40 are available in three quite subdued colours, from silver, to black and rose gold. For my review sample I got the black ones, but I must say that I really like the silver version from pictures of them. These true wireless earphones land on the more affordable side of the spectrum, but they still have a stylish appearance and feels solid. Plugged into the ears they look good, and with their IPX4 rating they could be used during workouts. The charging case isn't water resistant at all though, so make sure to fully dry the earpieces before you dock them for charging.
At 5g per earphone, the EAH-AZ40 are very light in the hand. They slot easily into the ears and the security of the fit and seal they create blocks out ambient noise pretty great actually. This is a must since, as I said, the AZ40 don't have Active Noise Cancelling and considering the number of earphones at the AZ40's price point that have jumped on the ANC train, the AZ40 really needs to shine in this segment.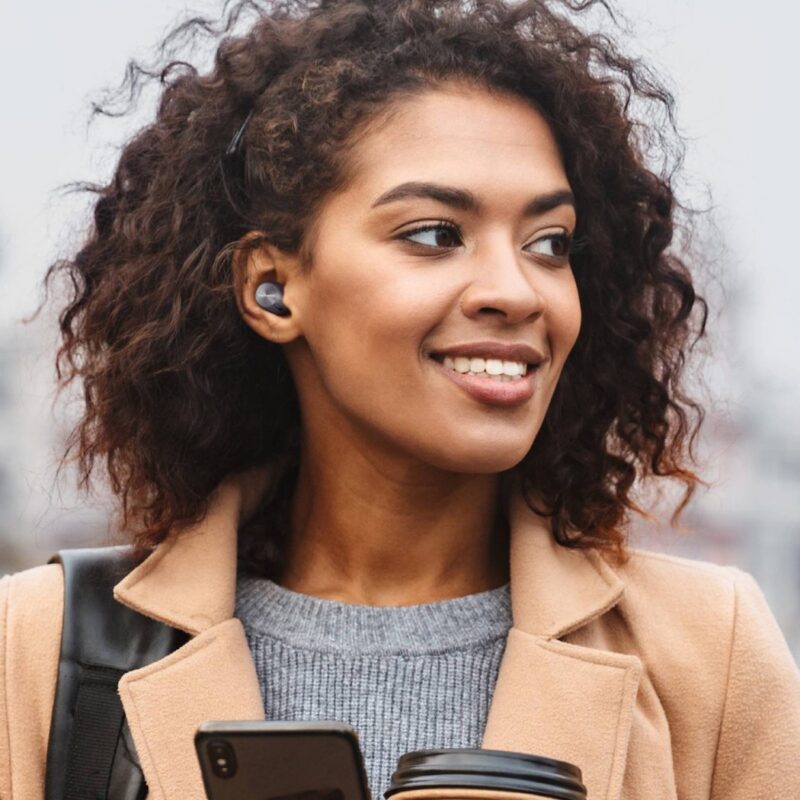 Features
Speaking of ambient noise. In the Technics Audio Connect app, you can switch 'ambient sound' on or off, and if you select 'on' then you get to choose between 'transparent' (to boost external sound) and 'attention' (which attempts to identify voices and then pauses music when it does so).
In the same app you can of course also fiddle with your sound settings and EQ. It's a comprehensive, stable and useful app overall, although it's far from the most inviting where fonts and graphics are concerned.
Battery
Battery life, so often a great differentiator where products like this are concerned, is a perfectly decent 25 hours or so. The earbuds themselves hold eight hours of juice, while there are a couple of refills held in the charging case. It should be plenty for most real-world situations.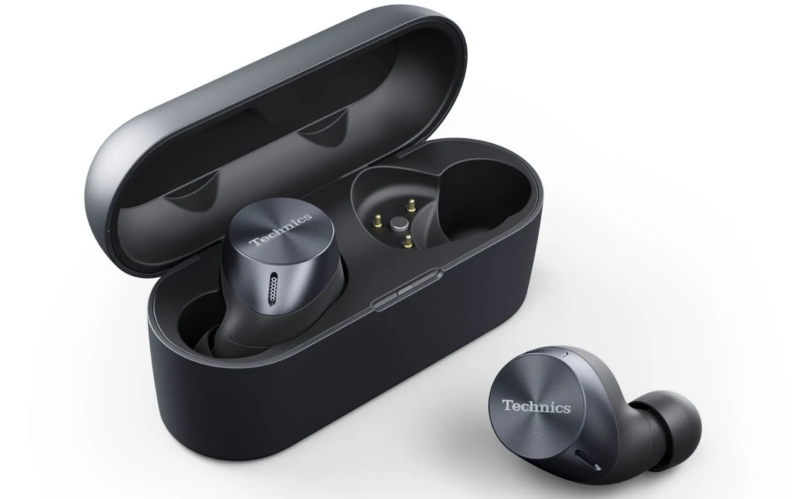 Sound performance
The Technics EAH-AZ40 offer a genuinely enjoyable sound. They're not perfect, lacking definition and a presentation that's a bit soft, but they're also very easy on the ears. I'd say the soundstage is reasonably wide and they're also able to deliver an impressive amount of mid-range and treble detail – vocal clarity is a real standout – but lower frequencies is a little underwhelming.
On the other side of the sound quality spectrum, the microphone sounds great during calls. Even in noisy environment, which I remember the more expensive AZ60 struggled with.
Verdict
For the price tag the AZ40 are really good true wireless headphones. You can't really go wrong if you buy them. However depending on your ear shape and how well you can (or can't) seal out ambient sound, you might miss that ANC some other alternatives offer.


PROS
Stylish and comfortable
Good ambient modes
Good sounds for the price range

CONS
Case not water resistant
No ANC