Sonos Roam Quick Look: Fill the picnic basket and head out!
Sonos Roam is the latest addition to the Sonos speaker family. It is also the smallest speaker from Sonos to date. But will it affect the sound quality? Let's find out!
Build quality and design
Available in proven white or black and with its smooth matte finish and clean design, it's actually one of the classiest looking portable wireless speakers I've tested so far. And it's even smaller than I thought it would be (it's about the size of a skinny 33cl soda can). As far as I can tell, this is absolutely perfect to throw in the picnic basket before you go on an adventure. You don't have to worry about rain (or even heavy rain) as it's waterproof with its IP67 rating, meaning complete water and dust resistance – it can even be immersed in one meter of water for up to 30 minutes.
It feels super sturdy in my hand, and it's build with quality materials. This wont break if you drop it on a hard surface (although I wouldn't recommend testing).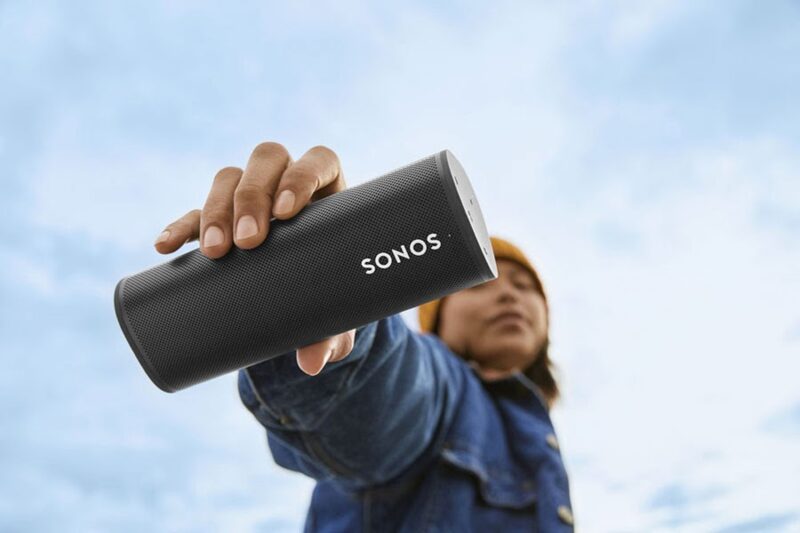 Connectivity and battery
This model, like Sonos' earlier (and much bigger) Sonos Move portable speaker, is equipped with both Bluetooth and Wi-Fi and can tap into your existing Sonos multiroom audio system and link with your other Series 2-compatible Sonos speakers. It also supports Apple AirPlay 2, so you can cast audio directly to it from an Apple device without using the Sonos app.
The built-in battery will last for up to 10 hours of playback from a single charge. The Roam comes with a USB-C charging cable – though not a power adaptor – however it's compatible with standard Qi wireless chargers. Sonos is also launching its own charging base, to which the speaker snaps magnetically.
Sound quality
It's always difficult to measure sound quality when it comes to such small speakers as the Sonos Roam. For obvious reasons, we can not expect it to sound like the JBL Boombox, but of course we shouldn't compare it with such speakers either. What I can say however, is that for being a speaker that I can basically carry with me in my pocket, the Sonos Roam sounds very good.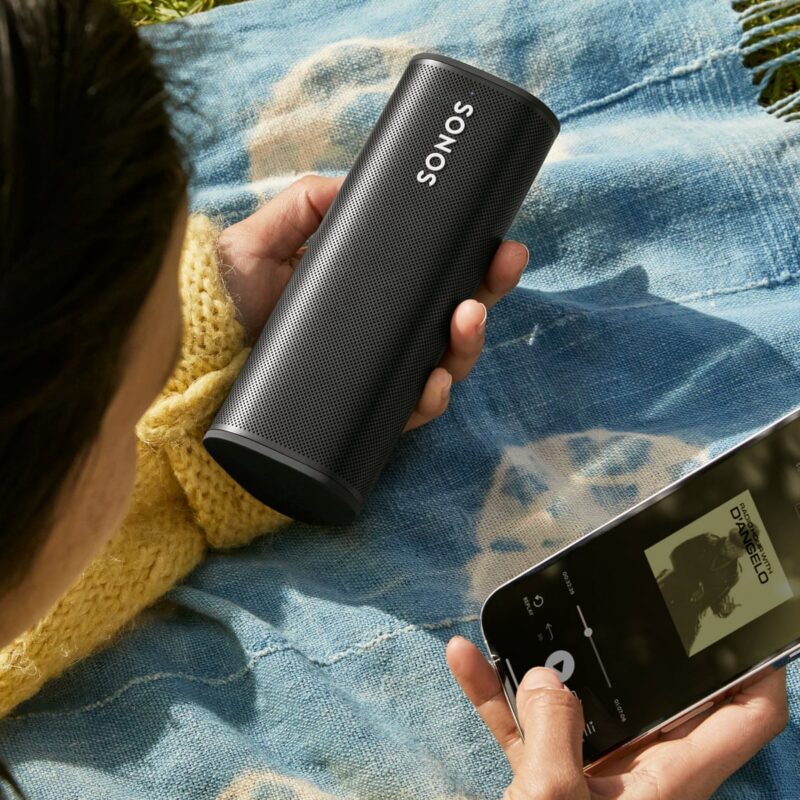 Verdict
This is a pretty pricey portable speaker, and I will continue to test it before I can really say whether or not it's worth the price tag. What I can say right now though, is that if you're already an avid Sonos fan and are looking for the perfect little speaker to fill the gap between Sonos Move and Sonos One, then look no further. This is the speaker you were looking for!
PROS
Great build quality
IP67 rating
Good sound for it's size
CONS
Expensive
Slow installation process
_______________________________________________________________
The Sonos Roam was sent to me for free for review, but I did not get paid to write this. The thoughts on this product are my own.
You can grab the Sonos Roam at Sonos.com