Roccat Syn Pro Air Review: Superb Gaming Sound
Unveiled back in May, the Roccat Syn Pro Air has finally been released to the PC gaming community. However, the ever-evolving $150 wireless PC gaming headset market is crowded with great options, so a new competitor has to stand out in order to make a difference. Does the the new flagship headset from Roccat do that?
Design
The Roccat Syn Pro Air, when it's turned off, is a relatively unassuming gaming headset. It has a black plastic chassis with large fabric earcups and a removable mic – have you seen that before? However, when you turn the headset on, it has some gorgeous RGB honeycomb designs on the earcups (that we have already seen on Roccats new mice) – that you'll never see them while you're playing, so they may not make much of a difference in practice. But if you're one of those people who takes your gaming station around the country to play at various LAN parties, this is probably one of the coolest headsets you can wear.
On the right earcup, there's a power button, a USB-C charging port and a dial that adjusts mic sidetone. On the left earcup, there's a volume dial. That's all. You can't connect the Syn Pro Air to 3.5 mm audio jacks, and you can't reprogram the dials to control other sound qualities, such as game/chat mix.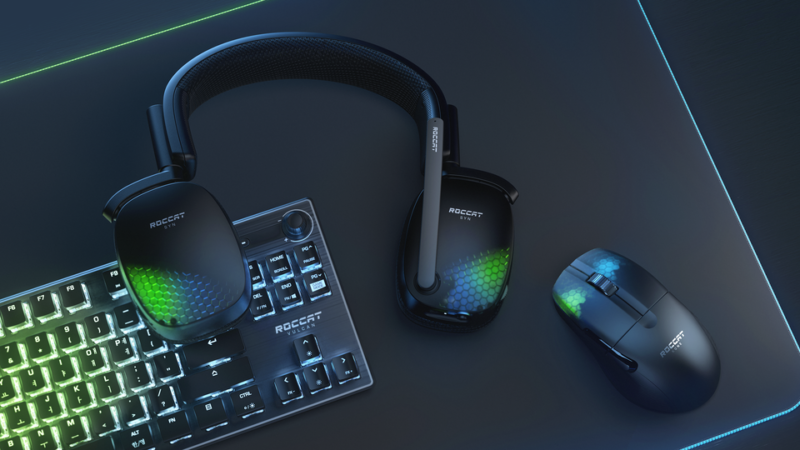 Comfort
I'm gonna be honest. The Roccat Syn Pro Air has a tight fit and it's not the most comfortable headset I've worn. However it doesn't feel uncomfortable right a way but after a few hours of gaming it tends to feel a bit heavy and squeezing. The earcups themselves are plush and at least do not press too hard. Plush earcups have a big advantage and a rather big disadvantage. The advantage is that it becomes more airy around the ears and you sweat less. The downside is that the headset doesn't close as tightly around your ears as a headset with leather / imitation leather earcups.
Sound quality
If you're looking for a headset that is going to guarantee 100% gaming immersion, then look no further. Right out of the box, the Roccat Syn Pro Air impresses with its deep, high channeling sounds that echoes in clarity through both speakers.  The Syn Pro Air uses Turtle Beach's 50mm "Nanoclear" speaker drivers, with a new tuning thanks to a new housing design. I've been impressed with these drivers since they first appeared years ago, and they still sound great here. They produce an accurate, balanced, detailed sound that's easily up to the level expected for this price point.
The Syn Pro Air also has "3D Sound" and surprisingly enough, the performance here lives up to the expectations I've had set by more expensive products. It renders Borderlands 3's detailed soundscape perfectly. It's actually a best-in-class virtual surround experience.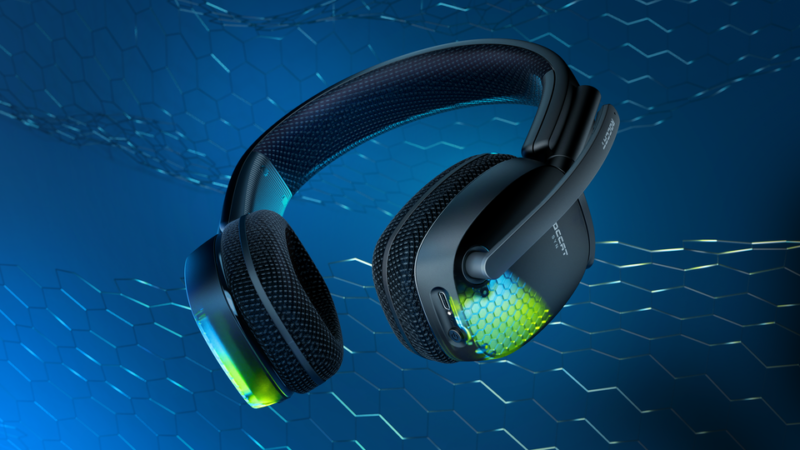 Verdict
The Roccat Syn Pro Air sounds very good and looks super cool, and that's of paramount importance for a gaming headset. However, it's not the most comfortable headset out there. I can recommend this headset to anyone who wants premnium sound for budget money, but for those who play long sessions it may be worth looking for one that sits nicer after a few hours of use.
PROS
Awesome RGB
Superb sound quality
CONS
_______________________________________________________________
The Roccat Syn Pro Air was sent to me for free for review, but I did not get paid to write this. The thoughts on this product are my own. You can grab it at Roccat.com.