Roccat Kone Pro Review: Gaming Gone Gorgeous
My Steelseries Rival 650 is literary falling apart. Therefore, it came as a pleasant surprise that Roccat expands its series of gaming mice with the Kone Pro and Kone Pro Air. The two are similar enough that this review will cover both; more on that later. The big differences being that the Air is wireless and thus a little heavier because of the batteries. While writing my review I've been using the wired (and lighter) Kone Pro.
Design
The Kone Pro is simply described as "straightforward." I'd say. It's a right-handed, ergonomic mouse with a low profile and a slightly textured thumb rest. The right side of the mouse also has a slight texture, but it's not really coarse enough to improve grip — or to notice, for the most part. Compared to the rubber parts on my Rival 650 I'd say it's an improvement though.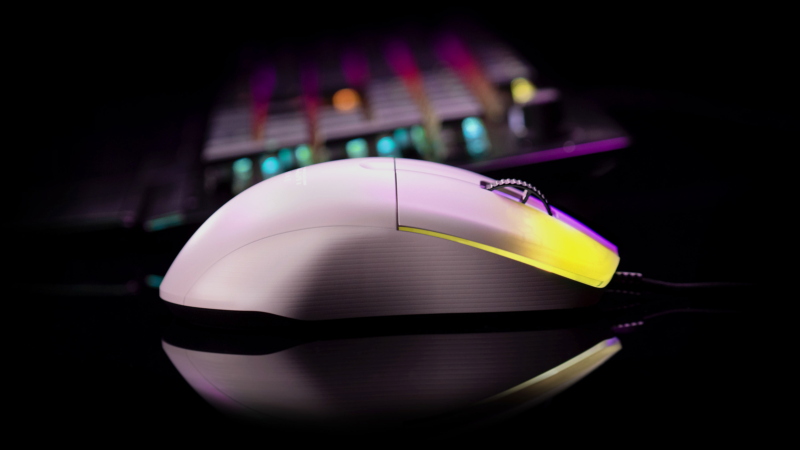 The index and middle finger buttons are honeycomb designed and glows with underlit RGB and it actually looks extremely cool. Then there's two thumb buttons on the left-hand side, and a hollow scroll wheel that's reminiscent of an old mill's water wheel. The only real design flaw is the lack of a dedicated DPI button.
Features
The Roccat Kone Pro runs on the Roccat Swarm software. From it, you can adjust the DPI, modify the (awesome) RGB lighting, program buttons, and set up profiles for individual games, which is unfortunately limited to five of these at a time.
The somewhat new 'Owl-Eye sensor', which Roccat has used in some of its recent mice, tracks up to 19,000 DPI. It's quick, it's accurate, and it gets the job done. Under the click panels, it sports Titan optical mouse switches, which are rated to last through 100,000 clicks.
Other then that, the Kone Pro doesn't have much in the way of extra features. You don't get tunable weights, an adjustable scroll wheel, a programmable "sniper" button or even, as earlier stated, a DPI button (I thought they were pretty much standard nowadays?).
Performance
Roccat Kone Pro really excels in the performance area. I ran Kone Pro through a bunch of games during my test period, such as Doom Eternal, World of Warcraft, Diablo 3 and Cyberpunk 20700 and the mouse performed super well in all of them.
I play alot of World of Warcraft and enjoyed the Kone Pro while playing it. However the Kone Pro has few extra buttons and it might be a tough sell for MMO players who like mapping their entire skill rotations to their mice.
Price and availability
The Kone Pro can be bought from several different stores and will cost you about 800 SEK and I'd say that's a fair price considering what you get. The Kone Pro Air will cost you an extra 500 SEK for being wireless and a little heavier.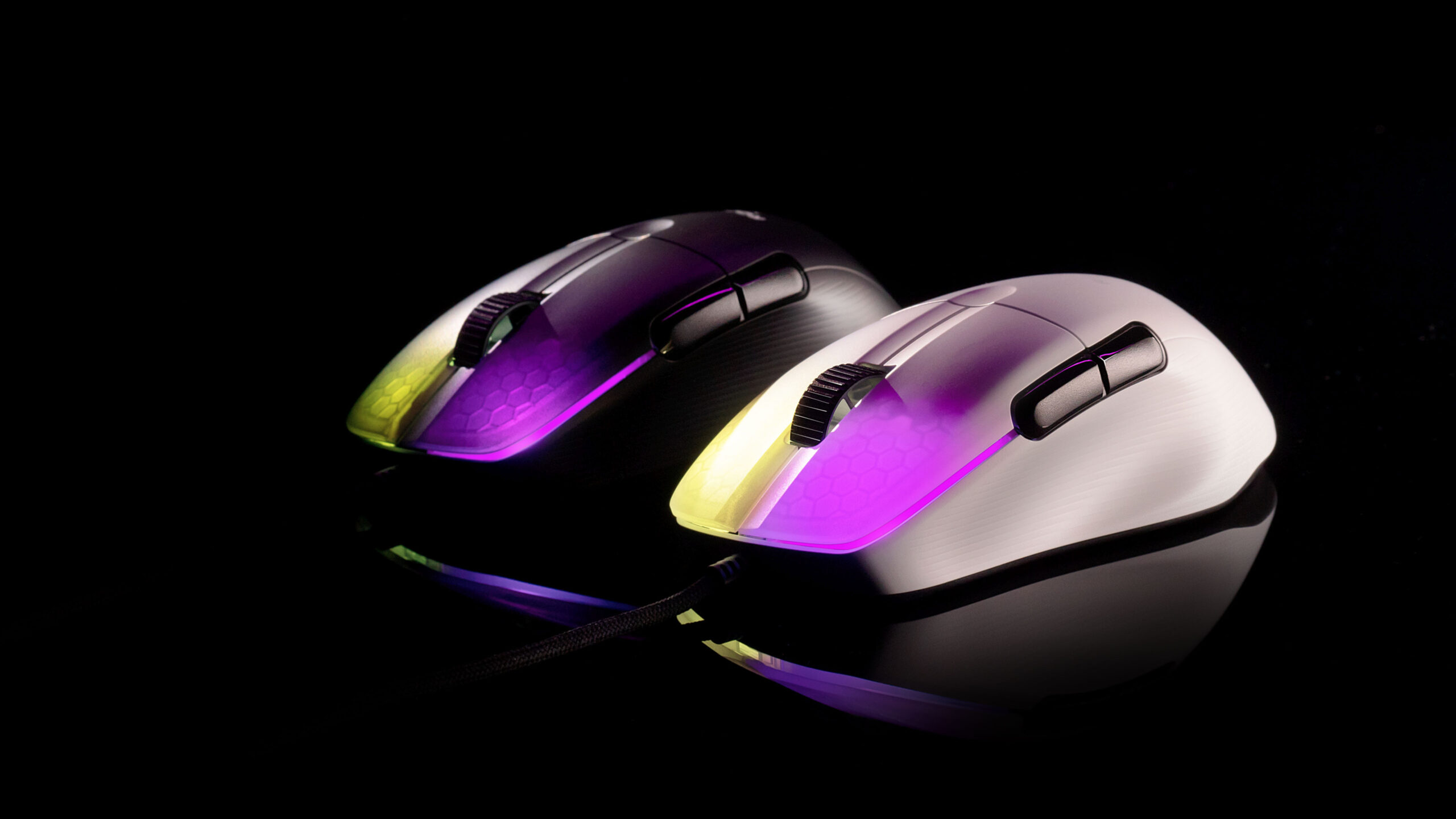 Verdict
The Roccat Kone Pro is a beautiful and comfortable gaming mouse. Seriously, if there's one thing Roccat does well, it's making peripherals that turn heads. If you pair the Kone Pro mouse with the new Roccat Pyro keyboard you'll end up having one of the most gorgeous gaming setups on the market.
But if you are one of those who are looking for a real Pro mouse, maybe you should look further.
PROS
Supercomfy
Gorgeous RGB
Good performance
CONS
No DPI button
To few buttons for some
_______________________________________________________________
The Roccat Kone Pro was sent to me for free for review, but I did not get paid to write this. The thoughts on this product are my own. You can grab it at Roccat.com.