Razer Alongside Qualcomm And Verizon Reveals Handheld Console
Razer alongside Qualcomm and Verizon announced a new Android-handled gaming console – the Razer Edge 5G on Mobile World Congress in Las Vegas. The device will be unveiled formally on October 15 at RazerCon but we did get a brief introduction of the device.
First of all, as the name implies Razer Edge 5G will offer 5G connectivity which would be the first on a handheld gaming console of its kind. However, the device will be able to run games without being connected to the internet as it is equipped with the Qualcomm Snapdragon G3X Gen 1 platform which was announced last year alongside a dev kit built by Razer.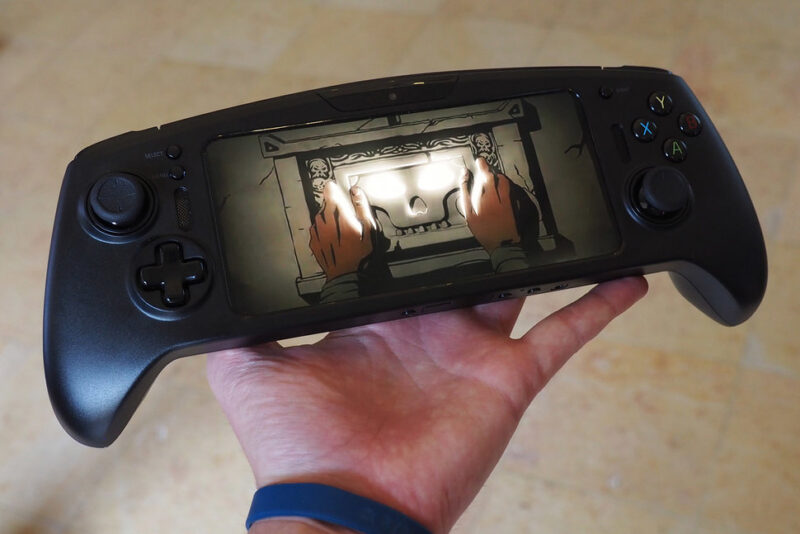 Being an Android device, you can probably expect that Razer Edge 5G will run all the mobile games available on the Google Play Store, although Razer haven't confirmed this yet. It will also run cloud gaming services and stream games from your PC or console. The video showcases the Edge 5G's design which features dual thumbsticks, a D-pad, as well as several buttons next to the display while the back features several adaptive shoulder triggers.
Based on last year's Snapdragon G3X Gen 1 dev kit console, the Razer Edge 5G could feature a 6.65-inch OLED display with FHD+ resolution and a 120Hz refresh rate and an exclusive Adreno GPU, active cooling and a 6,000 mAh battery. The device is also expected to offer a 1080P webcam for live streaming and will output to a 4K TV or monitor, AR and VR headsets via a USB-C with DisplayPort support.
Razer's portable game console could thus become one of the most expensive on the market, in terms of hardware. The handheld future certainly look bright.