OWC Mercury Helios FX 650 Review: Supercharge your Laptop
Started to push the boundaries of what your PC or Mac can do in gaming and/or video rendering? Fear not. OWC Mercury Helios FX 650 (don't you just love that name?) might have the solution for you.
Inside the box. The Mercury Helios FX 650 measures 8 by 7.3 by 13.4 inches, and it weighs just over 7 pounds without a graphics card. It's a relatively stylish enclosure depending on what you are looking for. It's not the nicest of all the egpu chassis out there, but definitely not the ugliest. Except that OWC logo backlits in white on the front panel, it's a plain black aluminum box.
Hardware installation. Installing a graphics card in the Mercury Helios FX 650 is like installing one in a desktop. First, you remove the enclosure's three thumbscrews at the rear, then slide off the outer casing by pulling it back. Inside, you'll see a logic board with a PCI Express slot, a power supply, and a 120mm cooling fan. I installed a Nvidia RTX 2080 Ti.
Connectivity. There's no other connectivity on the Mercury Helios FX 650 than the Thunderbolt 3 port. Which means you can't connect your USB devices into the enclosure itself. That said, it can supply up to 100 watts of power to a connected notebook. Assuming the notebook can be recharged via Thunderbolt 3, that means the Mercury Helios FX 650 can serve as the notebook's power adapter, saving you a port, while also accelerating the laptop's graphics.
Windows 10 setup. When I connected the Mercury Helios FX 650 to my PC, it prompted me to allow the connection. After allowing my computer to connect the Mercury Helios it's a matter of waiting until Windows 10 automatically downloads and installs the driver for the graphics card you chose to install. After which it will show up in the Windows Device Manager as a Display Adapter like any other graphics card.
Conclusion. There are numerous tests out on the web where games have been tested and benchmarks have been done. What these tests have in common, it's that they are entirely based on what other equipment you have, such as GPU, speed of Thunderbolt ports, whether you use an external or internal monitor, and so on. Therefore, I will not post any results from them here, but instead conclude that the OWC Mercury Helios FX 650 super boosts your laptop with enough steroids to handle the most graphics-heavy games on the market. And even though it has a hefty price tag and a few other cons, I can recommend it to others.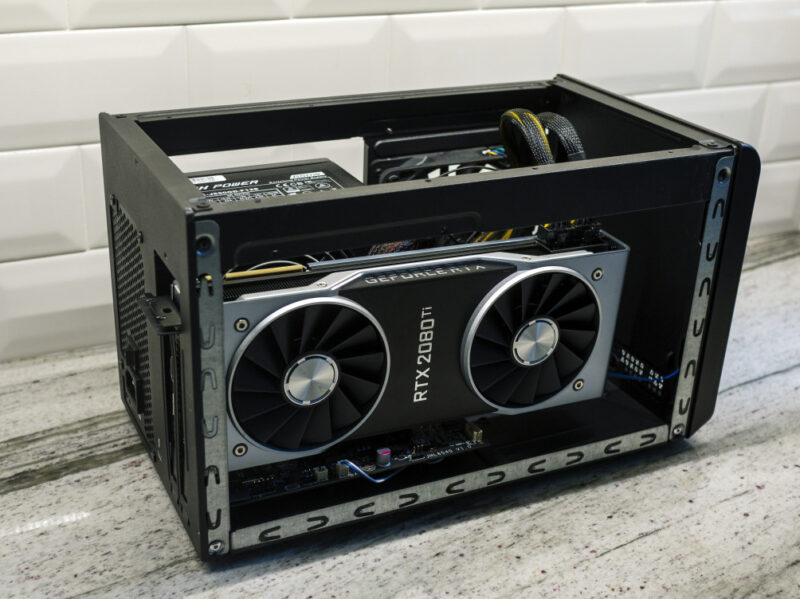 PROS
Easy installation and setup
Quiet fans.
Ample power-supply wattage.
CONS
Expensive
No extra ports besides those on the graphics card
Pretty light on features for the money.