As I mentioned in my Fitbit Sense review earlier this fall, Fitbit didn't content with releasing just a flagship model in their line of smart fitness watches. They simultaneously released the follow up in the Versa serie, the Fitbit Versa 3. The only real noteworthy here is the lack of the new skin temperature sensor, the ECG & EDA sensors, and the improved heart-rate monitoring inside the Sense. The Versa 3 also costs $ 100 less than its big brother. Does that make it Fitbits given purchase this generation? Lets find out.
Design
Versa 3 has a slightly nicer and narrower aluminum body that makes it feel a little more luxurious than its predecessor. The screen on the Versa 3 is also 1 mm larger than the Versa 2 and it has both higher resolution and smoother touch sensitivity.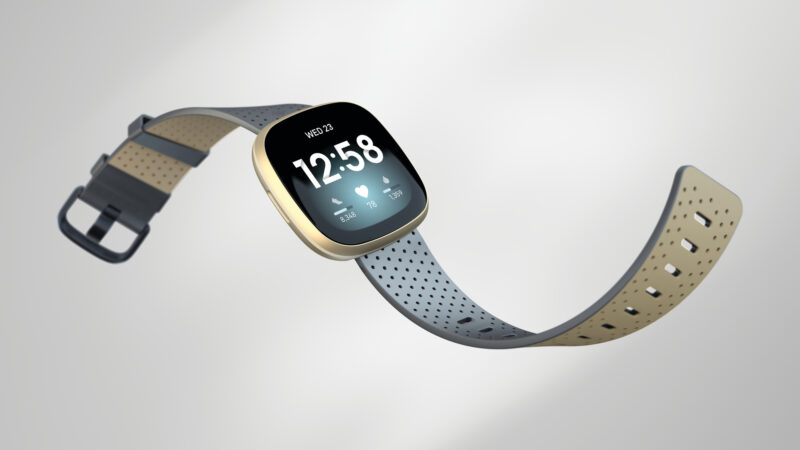 The watch strap on the Fitbit Versa 3 initially looks like the Versa 2, but just like on the Sense, it is now super easy to change the strap without injuring yourself. Just push a little tab up and out pops the band (just as smooth as on Apple Watch). Speaking of the band, as Fitbit's watches become more and more popular, so do the third-party accessories for them. There is now a jungle of different bands in leather, nylon, gold-plated magnetic loops and more.
The third big design change is the removal of the physical buttons, replacing it with an induction one that acts as a home button. While in theory, this is a good change; making it more resistant to water and sweat, i'm having a hard time to like it. The "button" is positioned towards the bottom side of the watch; this made it slightly difficult to access. It also means that the button sometimes got pressed accidentally if I moved my hand a certain way.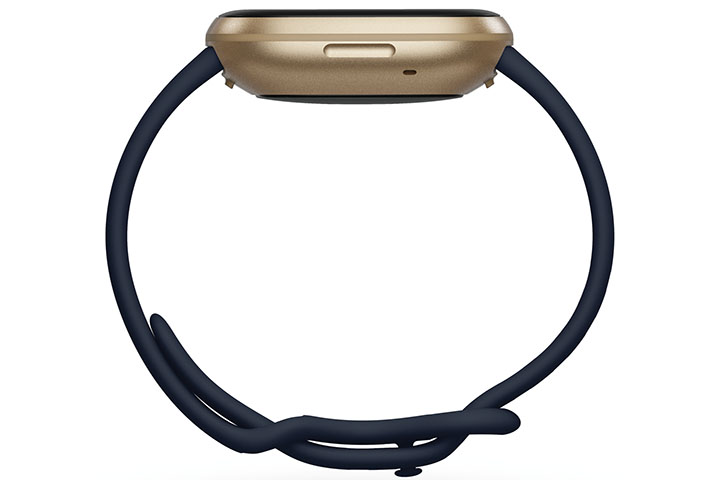 Smartwatch
When it comes to the smartwatch features, Fitbit did not really make any changes from the Versa 2 even if they did them somewhat better. This is still the area where Fitbit watches has just enough to keep users happy, but nowhere near enough to compete with something like the Apple Watch or Samsung Galaxy Active 2.
However, there are now plenty of apps you can install. Spotify comes as standard but there's also Deezer for music. And of course, there are lots of fitness-related apps, but also some games, news headlines, calculators and calendars. Even a flashlight.
Default features include "tap and pay", and a newer Find My Phone. The latter makes your phone produce a loud tone so you can find it when it has slipped under a pillow on the couch.
Fitness and health
You guessed it. As expected, this is precisely where Fitbit shines. The Versa 3 has all the health features you could need. Just by wearing the watch all day, it will automatically collect all the information you could want, like steps, heart rate, floors climbed, distance travelled, calories burned, and even active zone minutes. All of this data will be available in the Fitbit app and will also show on the watch itself. The watch will also send reminders of the 250 hourly steps and will let users know when they are in the target zone while exercising.
Also there's sleep tracking improvements, helping you to see exactly how effective your sleep is with a simple score. You can also use the guided breathing exercises to focus on your inner wellbeing, too. Also, an incorporated alarm feature wakes the wearer at just the right moment so that deep sleep won't be disturbed but you still wake up on time. I actually use an Apple Watch Series 6 as my daily watch, but Fitbit's watches easily overcome it when it comes to sleep tracking.
Battery
Just like the Sense, the Versa 3 has a great battery life! With the always-on display disabled, I was easily able to get six days+ worth of battery on a single charge, compared to two days on my Apple Watch. However, with the always-on display on, it drastically drops to just two days (one day on my AW).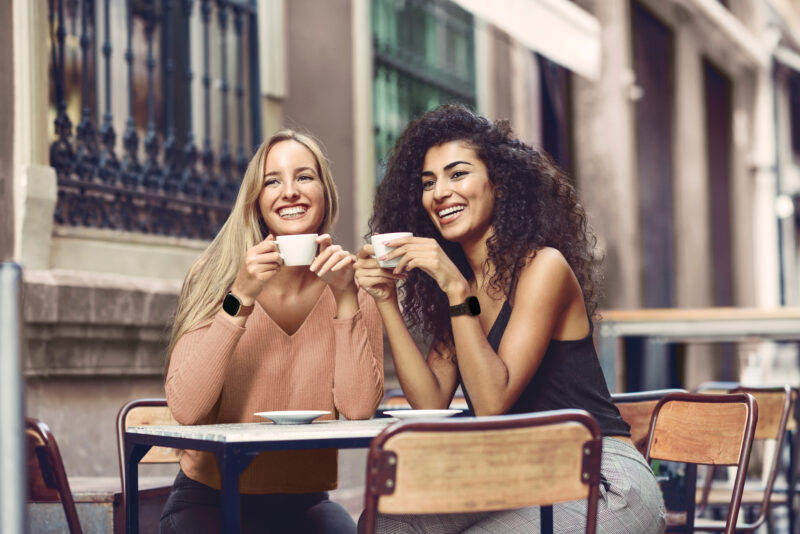 Fitbit OS 5.1
The new OS update from Fitbit has "enhanced the SpO2 experience", as Fitbit puts it, which hopefully means that the blood oxygen monitoring feature will become even better. If you don't know what Sp02 is, it's the feature that track how much oxygen your blood is carrying while you sleep and changes in its levels could indicate changes in your fitness and wellness, like increased stress or fatigue, or signs of respiratory issues or changes in your environment, such as altitude or air quality. There has already been an SpO2 clock face available from start, but there will be seven more added to the roster in the update!
Finally Google Assistant will be included on the watch, first in the US, then rolled out globally, including the UK, Australia, Canada, India, Ireland, New Zealand and Singapore in English in late 2020.
It doesnt stop there! With OS 5.1, you'll now be able to take hands-free Bluetooth calls with the on-device microphone and speakers, send incoming calls to voicemail and control volume without reaching for your phone. Android users can also respond to text messages on-the-go with voice-to-text commands. Neat!
Verdict
I wrote earlier in my review of Fitbit Sense that it was Apple Watch's biggest challenger. And even though it may still be (at least on paper), I wonder if it is not Versa 3 that the large crowd of people will put under the Christmas tree this year. After all, it is considerably cheaper and with the 5.1 update, Fitbit blurs the boundaries a bit further between the Versa 3 and the Sense.
PROS
Stylish
Excellent display and overall build
Alexa and Google Assistant (to come)
Lots of watch face choices
Great battery
Cheap
CONS
No physical button
No USB-C charging