The Cloud Stinger Core Wireless is part of HyperX's Cloud Stinger family of headsets. They are known for their lightweight, durability, and accessibility. The Cloud Stinger Core is compatible with PC, PS4, and even the new PS5, which is great since all 3D Pulse Headsets are sold out (at least here in Sweden). You'll need the supplied bluetooth dongle to pair the headphones with the device you are using. Other than that, there's absolutely no provision for any sort of wired use which means you cannot use it with your mobile devices. Gaming is in focus here, so let's find out how good (or bad) they actually are.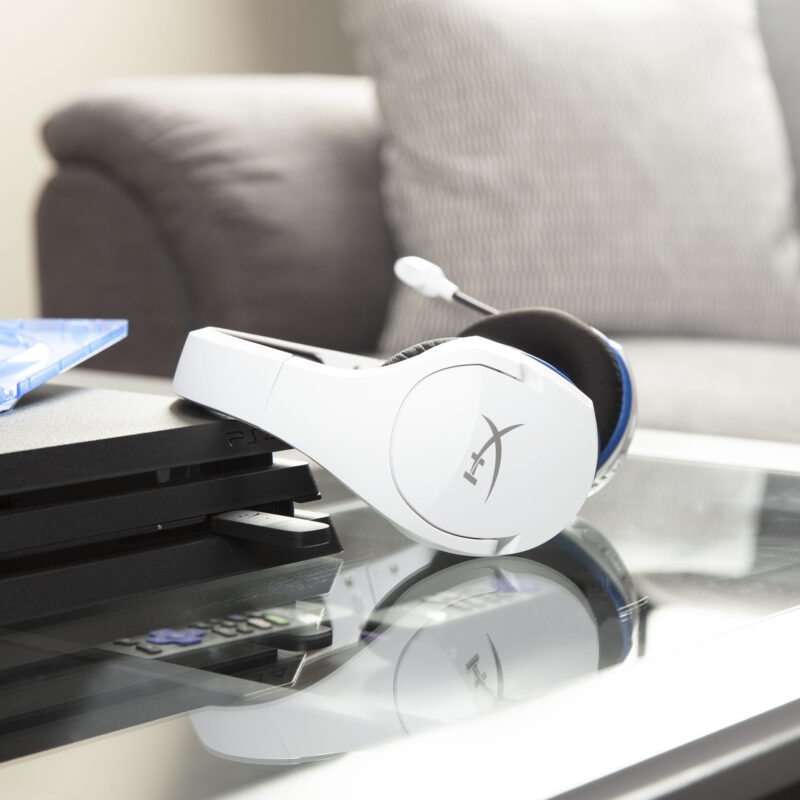 Design and comfort
The headphones feel very gaming-inspired (in a cool way) and will make any Fortnite or Among Us-playing teen who find these under the Christmas tree, very happy. However, I want to point out that they feel quite cheap in quality directly picked out of the packaging, it feels like the plastic is hollow (which it is in a way). It might be it's the extreme lightweight that makes me feel that way though. Also, one must understand how difficult it is to make a product as light as possible and at the same time use solid and durable materials.
The plastic feel in holding it in my hands is not that a big problem however, because when I put them on my head, they sit very comfortably and squeeze neither too hard nor too loosely. The breathable mesh on the earcups and headband cushion is very comfortable and easy on the ears and feels premium – it's kind of hard to believe that it's possible to buy these for less than SEK 800 at the time of writing this review.
Specifications and performance
The Cloud Stinger Core Wireless has 40mm drivers, a 20hz to 20khz frequency response, an rather impressive 17 hours of battery life (compared to the 10-12 hours I have on my 3D Pulse Headset), a noise cancelling, uni-directional microphone, and up to 12 meters of wireless operation. I can confirm it is indeed compatible with both the PC, PS4 and the PS5. Pairing is instant and I had no problem getting it to work right away.
It's pretty loud, however, it leaves a lot to be desired in terms of surround sound quality. The promised 7.1 surround sound is not as good as I'd like it to be for competitive gaming, and I often found myself dead in Fortnite before I could hear if the sound of footsteps came from the side or the back.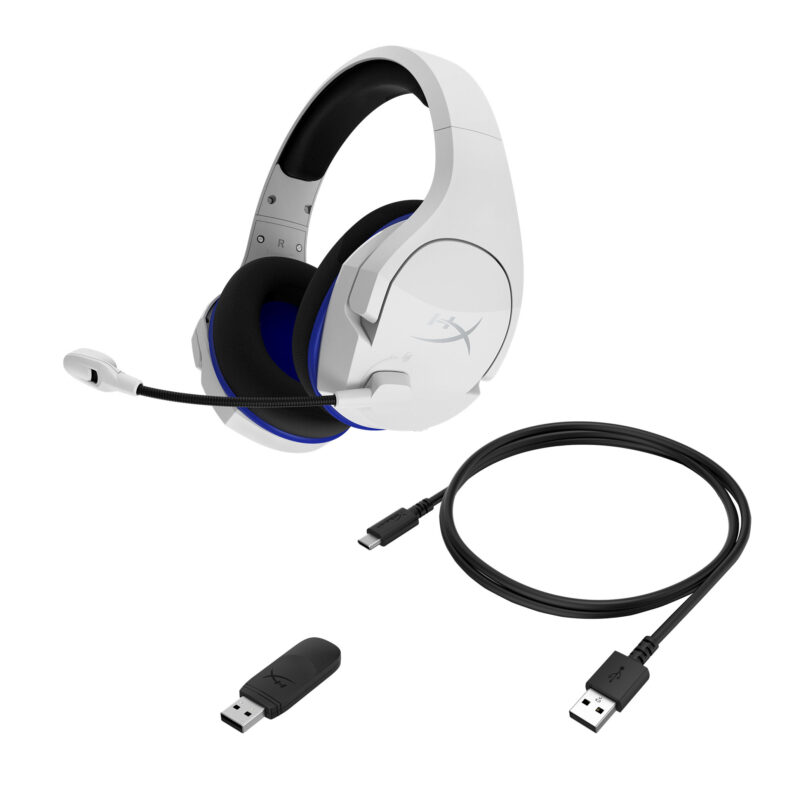 Update 12/04/2020:
I'm stupid. Using these paired with a PC and the HyperX NGENUITY software, the surround sound works flawless. There was distinct difference with the 7.1 virtual sound which sounded amazing while I were watching Return of the King as a reference.
Verdict
Yes there are better – and more expensive – headsets but the Cloud Stinger Core wireless offers impressive quality and value. A perfect gift under the christmas tree for any PC or PS-gamer.
PROS
Cheap
Easy setup
Good sound
CONS
Doesn't work with Mac or Xbox
Specifications
| | |
| --- | --- |
| | Headphone |
| Driver | Dynamic, 40mm with Neodymium magnets |
| Type | Close-back |
| Frequency response | 20-20kHz |
| Impedance | 16 ohms |
| Sound pressure level | 95.5dBSPL, 1mW at 1kHz |
| T.H.D | ≦2% |
| Battery life | up to 17 hours |
| Wireless Range | 2.4Ghz – Up to 12 meters (Open Field) |
| | Microphone |
| Element | Electret condenser microphone |
| Polar pattern | Uni-directional, Noise-cancelling |
| Frequency response | 50Hz-18kHz |
| Sensitivity | -40dBV (1V/Pa at 1kHz) |
_______________________________________________________________
The HyperX Cloud Stinger Core Wireless was sent to me for free for review, but I did not get paid to write this. The thoughts are my own.
You can grab the HyperX Cloud Stinger Core Wireless (for PC, PS4 and PS5) at hyperx.com.