Destiny 2: The Witch Queen (PS5) Review In Progress: Best Expansion Yet?
Everything was set for success. Two of the spring's most anticipated games would be released the same week and I would spend all my waking time playing – and then came covid. Completely knocked out and zero energy to even look at my PS5. So after a few weeks of delay, I'm finally ready to share my thoughts on Destiny 2: The Witch Queen.
Story
Let's have it said. Bungie's darling is hardly welcoming to the uninitiated. As a matter of fact it's fair to say that it's become almost impossible to explain the plot of Destiny to newcomers. I mean, hear this out:
The previous expansion ended with Savathûn, Oryx's sister and one of Hive's leaders (pretending to be Osiris), escaping after the player helped Awoken's queen Mara free her from her worm god. Shortly afterwards, Mars, which we lost to the darkness at the beginning of Beyond Light, is released and in a landscape plagued by tears in time, we find Savathûn's ship, but also, we find that she has also embraced the same light that gives us (the player) our powers. What is Mara doing on Mars? How did she get the Light? What's her plan?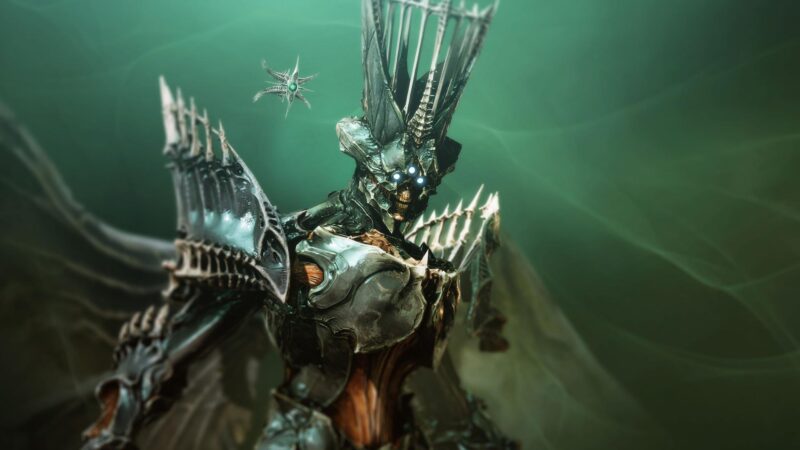 For those who have not played Destiny from the beginning, I understand that everything I wrote above is sheer nonsense. Words that completely lack context and meaning for those who have not kept up in recent years or watched Youtube summaries. And the story is undoubtedly the biggest downside of Destiny 2. In addition, the game's previous content has been removed during the last two expansions, where the expansion Forsaken is now the latest content to disappear with the release of The Witch Queen. For that reason, I find id hard to recommend Destiny 2 to new players who are curious about the story, at least if you don't want to do some homework first to understand what has happened.
But let's now assume that you are already aware of earlier parts of the series. The Witch Queen takes over shortly after the last expansion's last season, Season of the Lost, ends.
Visuals and gameplay
After a somewhat tentative start, we end up in the Throne World of Savathûn. This is the most visually impressive area of the game since I don't even know when. And no matter what you think of Bungie's work with the story, this is where they shine and definitely their greatest strengths.
In addition to the gorgeous wax-like palaces and deadly swamps, we also find Hive. These new space enemies are both stronger and more deadly than the majority of the hordes we are used to being thrown at us from before. And interestingly enough, just as for us, a Ghost (the little companion we have with us who gave us our powers and is our friend during the game) is left when we kill an Hive enemy and if we are not fast enough to crush these, the enemy resurrect after a short while.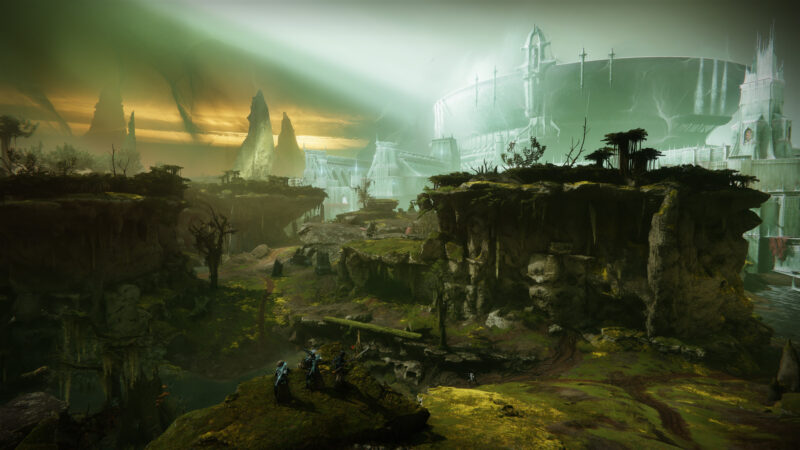 Bungie has also added a new difficulty level for the campaign – Legendary Mode. This game mode is not only the same game but with more damage done, it affects different fighting variables to provide a greater challenge and greater rewards for the player. Legendary Mode seems to be a perfect addition and I recommend trying it both with and without friends to see how it feels.
Apart from the new difficulty level The Witch Queen introduces a handful of new mechanics as well. But as with any new mechanic added to Destiny, it will take time (and Youtubing) to know if it really works, and if it's good. At the first inspection, the new weapon manufacturing system seems to be working well. You need to unlock the potential of a weapon before you can disassemble it for parts. You can use these parts to create new weapons. It not only allows you to build your own favourite weapons, but gives you a real reason to use weapons that you would not normally use as well.
Another huge mechanic change in The Witch Queen is Void 3.0. It makes Destiny's void subclasses more customizable, and bring them in line with Stasis, the element added in the Beyond Light expansion.
Review in progress
Due to reasons (covid among other things) I have simply not had time to test this game as much as I've wanted to and the new raid for exemple, Vow of the Disciple (that was released March 5th) is still scheduled to be played with my Destiny friends. Hence I want to call this a review in progress, because I aim to update this text with impressions from it in a later update.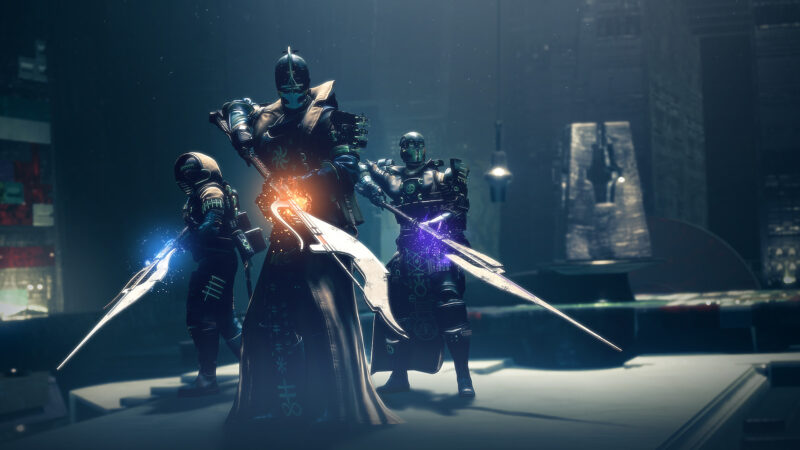 Verdict
I'm absolutely not a lore fanatic, which makes Destiny's story a problem partly for myself, but definitely for new players. If I ignore that and instead focus on the other aspects, Destiny 2: The Witch Queen is actually the best Destiny expansion I've played. The new game mechanics are exciting and fun and add a lot to the gameplay and the environments are more beautiful and eye-catching than ever.
The raids in Destiny together with friends have always been what made me play this game series and is what I am most looking forward to this time as well, but even without having tested it yet and only a few PvP matches, I am willing to give my recommendations.
Score: 8/10
Destiny 2: The Witch Queen is available on PC, PS4, PS5, Stadia, Xbox One and Xbox Series X. I reviewed the game on PS5 with a code provided by the publisher.