Antec Prizm 120 ARGB 3+2+C Review: Unicorn vomit!
Name
CFM
Static Pressure
Max RPM
Maximum Noise Level
Prizm 120mm
45
2.6mm (h2o)
2000
33dBA
RGB has become a love/hate thing in the PC gaming world. I was never a huge fan of RGB myself, and didn't want it in my case because it was flashy, expensive and tacky as all get up. I never really thought I'd be okay with RGB in my case, until just recently when I got the Deepcool Castle 240 EX sent to me for review. It was like a new world of technology was opening up, and suddenly I felt a need for more.
Lucky for me, Antec answered my cry for help and wanted to help me! They offered me their kit of three Prizm 120 ARGB fans and two LED strips. I was hesitant because I didn't really know if I wanted that much lighting in my case but I went ahead and tore down my build in preparation for the new set of fans.
Box and packaging
I'm going to say it straight out. When I first saw the packaging, I thought it felt like a pretty cheap or "basic" kit of fans. Just as if I had ordered it from Wish. I don't really know what I was expecting, but those were the first thoughts. However, I instantly became calm when I opened, as the fans feel like any premium fans out there. Really heavy and solid build, and the plastic feels sturdy.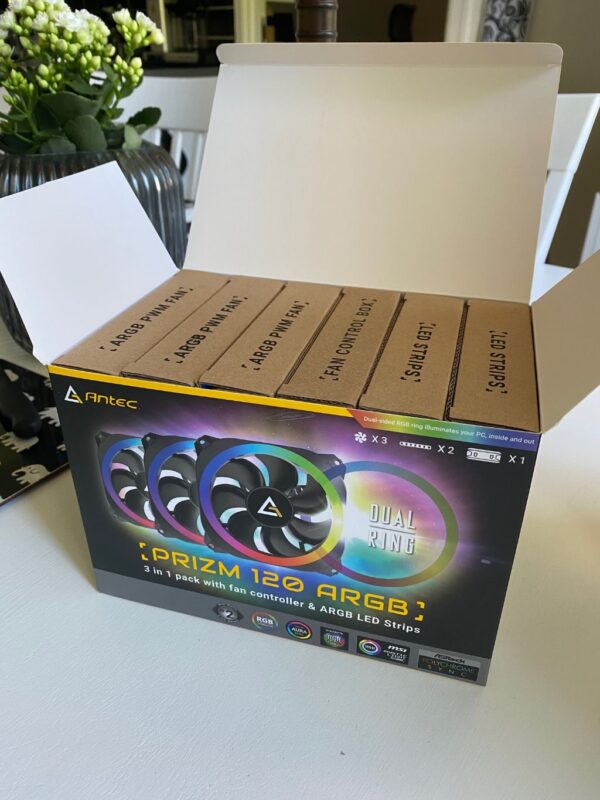 Controls
The fans can be controlled through a varity of software, but as always with that promise, make sure you check compatibility before you purchase if you want to control the ARGB via motherboard software (and if you have a Asus motherboard you might aswell skip ARGB fans, since Asus Aura Sync is pure garbage).
There is no USB control such as the Corsair link. The fans are either motherboard controlled or controlled via the included control box (which works great). The box can be attached to your case's reset button in order to cycle through animations. This isn't a bad thing, since more software running in the background is bad for everyone.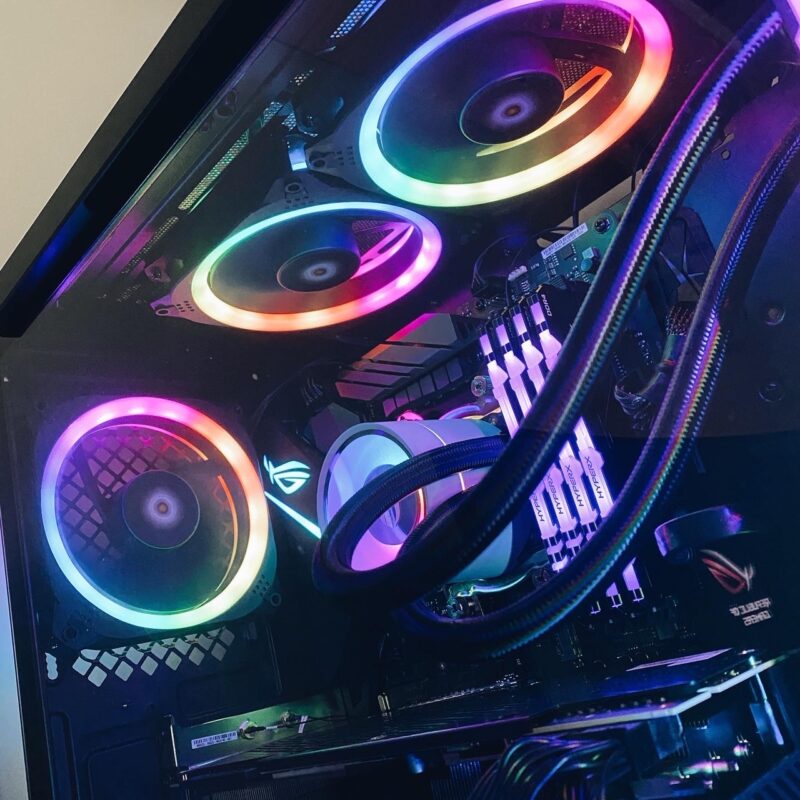 Performance
Decent static pressure that has more than enough grunt to push air through my 320 and 240 millimeter radiators. My temperatures have dropped a considerable amount, however, temperatures wasn't really the reason for me to test out new fans. It was the noise levels. And these run extremely quiet – even with my fan curve being rather aggressive.
Price and availability
Seriously, these fans dont really have any drawbacks. Even the price is right. By comparison I can mention that Corsair ARGB fans run at $34.99 each. Not for a pack of fans, and that is for the lowest tier of Corsair ARGB fan. $34.99 for a fan? Go ahead and have your butler install those for you.
This kit with three fans, two 12″ ARGB strips and a controller is $64,99 on Amazon (around 800 SEK in Sweden). They also have a kit with 5 Prizm 120mm fans and a controller at $79.99. It's a no brainer, honestly.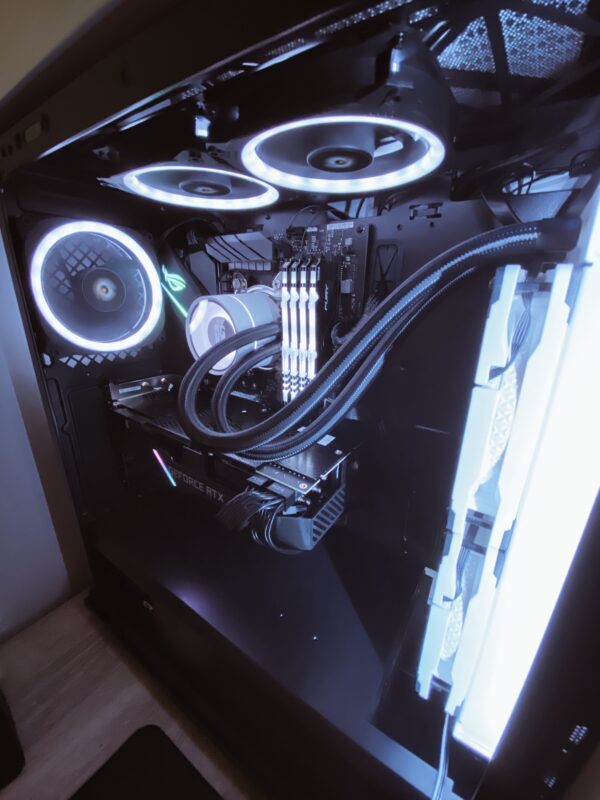 Verdict
If you're looking for some classy fans with a dash of lighting I'd say you should consider these kits from Antec. They are built like a fortress and provide beautiful, controllable lighting that's not harsh, but simply elegant.
PROS
Cheap!
Premium feel and looks
Quiet
CONS
Can't really think of any