Samsung Galaxy Buds 2 Pro Review: A Significant Upgrade in Audio Quality and Features
The Galaxy Buds 2 Pro has reduced its size by 15 percent compared to its predecessor, and has also lost some weight as a result. Having smaller and lighter in-ear headphones is always beneficial, as they tend to be more comfortable. The Galaxy Buds 2 Pro are indeed comfortable and do not constantly remind you that they are in your ears, even though there is a maximum duration before it becomes comfortable to take them out. However, I would probably say the same thing for all similar earbuds.
The Galaxy Buds 2 Pro are designed to fit snugly into the ear canal, which is a matter of personal preference. If you don't like this type of earbuds, then they are not a good choice for you. However, it should be noted that Samsung's earbuds are less intrusive and do not apply as much pressure as others might. They are comfortable to wear and with the help of the software, you can check if you have chosen the right tips that fit your ears.
The software also provides a variety of options that are more or less useful. The most frequently used features are noise reduction and ambient sound. Both work well, although personally, I prefer to take off my earbuds during conversations, out of respect for the person I'm talking to. The noise reduction is decent, but it is not the primary reason to buy these earbuds.
Sound quality
The main reason to buy the Galaxy Buds 2 Pro is actually the sound quality, which is really good even to a layman's ears (almost fun). While there are not as many sound settings as some other earbuds offer, there are enough options to find a profile that suits your listening preferences.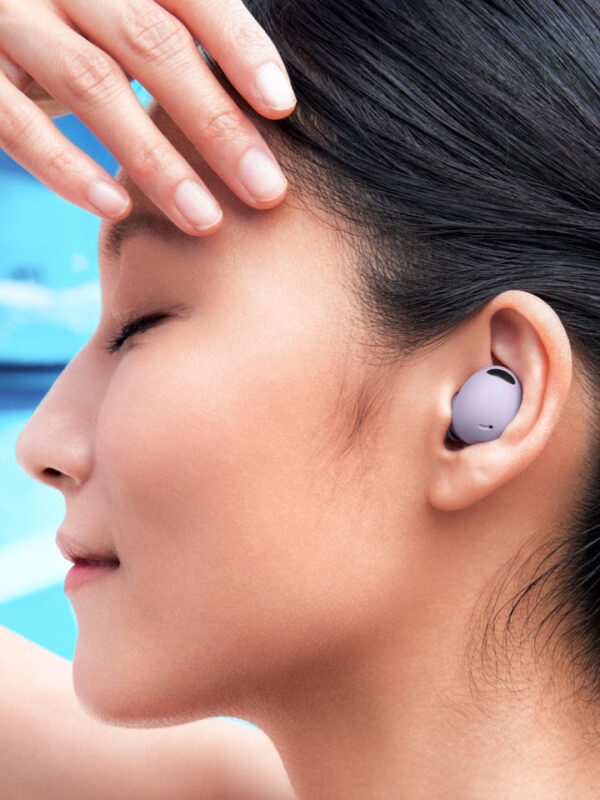 The microphone works well during calls, and the person on the other end might notice a slightly more muffled sound compared to not wearing the earbuds. If you talk with noise reduction on, you'll hear your own voice with a slightly muted sound. If you talk without noise reduction, it sounds like you're covering your ears while speaking. The transparency feature may amplify your own voice a bit too much. Overall, they work well with nothing significant to complain about.
Battery
According to Samsung, the earbuds provide five hours of listening time with noise reduction on and a total of 18 hours in the charging case. This math raises some questions. It's roughly 3.5 charges, which makes me wonder if it should be three full charges. However, if you use the earbuds without noise reduction, the logic might be different.
Verdict
I have praised Samsung's Galaxy Buds before, calling them the company's best yet, and I have to say it again for the Buds 2 Pro. Samsung has continued to improve with each new release, and the Buds 2 Pro are a significant upgrade from the 2021 Pro model. They offer impressive audio quality, effective noise cancellation, and several new features that enhance the user experience. Samsung is following in the footsteps of Apple and Google by providing exclusive benefits to its loyal customers. As a result, Samsung is making a compelling argument for its phone users to consider investing in its audio products.