Does Microsoft have a say when it comes to headphones? Let's find out.
Design
In fact, I love the design of the Surface Headphones 2. I think they look better than both Sony's and Bose's rivals, only defeated by the Airpods Max , which also cost more than twice as much. The thing is, as far as headphones go, they don't look pretty remarkable. But that's not a bad thing unless you are the sort who wears headphones as much to get noticed as to listen to something.
They come in two colours – the original light grey as well as a new black finish. Microsoft sent me the light grey so those are the ones I review here.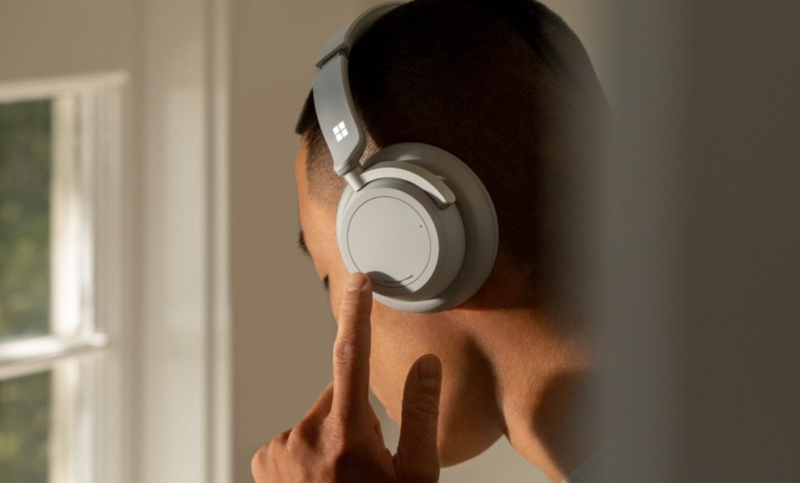 The ear cup has been redesigned from last model to allow it to rotate 180 degrees for increased comfort when being worn around the neck.
Slipping over your entire ear they are also very comfortable – not too tight, but sufficiently sprung to seal well on your head. This is, for the record, my biggest problem after a few months with the Airpods Max. They sit way too loosely on my head!
Controls and features
The pair of rotating dials from the Surface Headphones return for the new model. The dial on the right ear cup controls volume, while the left ear controls active noise cancellation. These cannot be switched or disabled. I love the rotating dials as a concept, however, connected to my iPhone it's a bit laggy and not very fine-tuned. I have to turn both back and forth quite a lot before I get the volume I intended.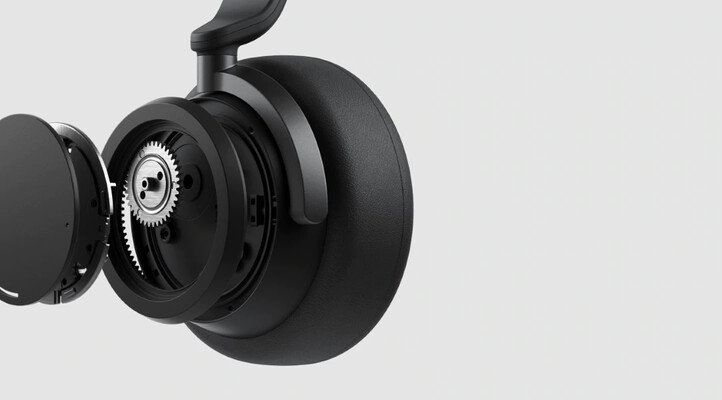 There are also invisible touch and tap controls for stopping and starting music, skipping tracks, activating your smartphone's voice assistant and to control phone calls. Touch controls can be disabled though should you not wish to accidentally change tracks or control playback using the headphones.
There's a USB-C socket for charging as well as a 3.5mm audio cable in case you want to plug it into your audio device.
The Surface Headphones 2 also supports aptX, which is an improvement over the SBC that the original Surface Headphones offered. The Surface Headphones 2 support up to Bluetooth 4.2, for reference. Additionally, the Surface Headphones 2 can remain connected to two devices simultaneously. I have been able to switch between devices somewhat seamlessly.
Sound quality
Microsoft has equipped the Surface Headphones 2 with two 40 mm drivers, which have a frequency response of 20-20 kHz. According to Microsoft, the headphones offer up to 30 dB active noise cancellation and 40 dB passive noise cancellation. In my tests, the Surface Headphones 2 pump out excellent quality sound, rich and sharp in equal measure.
The noise cancellation is good and there are 13 levels of ambient noise control, adjustable from the headphones themselves (left dial, remember?), so you can tweak how much you hear really finely to suit the surroundings and circumstances you find yourself in.
Battery
Battery life has been significantly improved and so the Surface Headphones 2 now offer up to 20 hours of playback, up from 15 hours on the previous model. Microsoft also claims that if you are in a hurry, a five minute charge will give you an hour of playback time, while two hours will give you a full charge.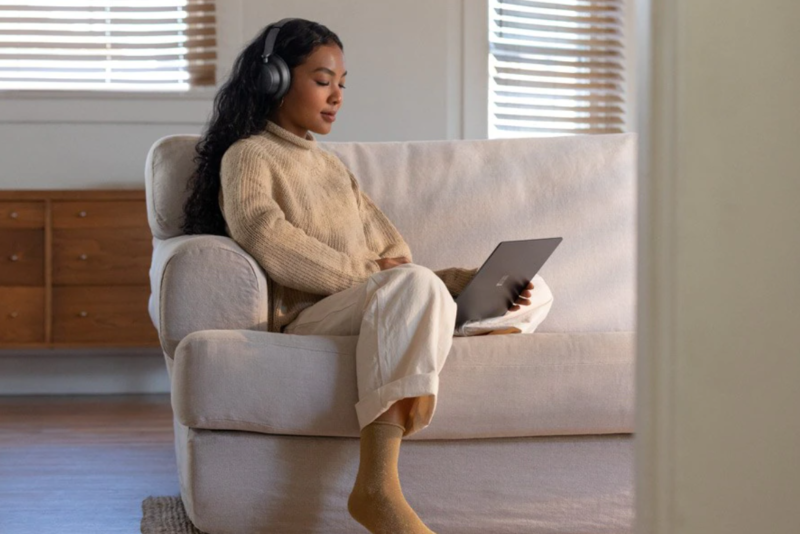 Verdict
These are some of the best looking headphones on the market. They also cost only SEK 2 300 (at the time of writing this), which almost feels like a theft. Good ANC and rich soundscape. I can highly recommend it.
PROS
Great minimal design with rotating rings
Adjustable ANC and passthrough audio
Multipoint connectivity
CONS
Touch-sensitive earcups can be accidentally triggered
Audio quality is good, but not on par with Sony
_______________________________________________________________
The Microsoft Surface Headphones 2 was sent to me for free for review, but I did not get paid to write this. The thoughts on this product are my own.
You can grab the Razer Seiren Emote at Microsoft.com