The mid-range phones cost less than half of what the modern flagships do and have a more modest set of specifications and features, but offer an overall high minimum level for everything. Heck, the Xiaomi Mi Note 10 Lite can be bought for as little as 2 999 SEK, which could be a steal almost regardless specifikations. But let's get down to it.
Different models
First of all, this is not a light version of the new and expensive flagship Xiaomi Mi 10 Pro, but a light version of a simpler and cheaper Mi Note 10, which arrived autumn 2019. It's easy to mix these.
The Mi Note 10 series, where there is also a Pro model with extra RAM and storage, is a mid-range mobile of the slightly better type, with a nice premium design, but without real flagship performance and features such as IP rating and wireless charging. The thing that makes it stand out is that it still has a camera in real flagship class.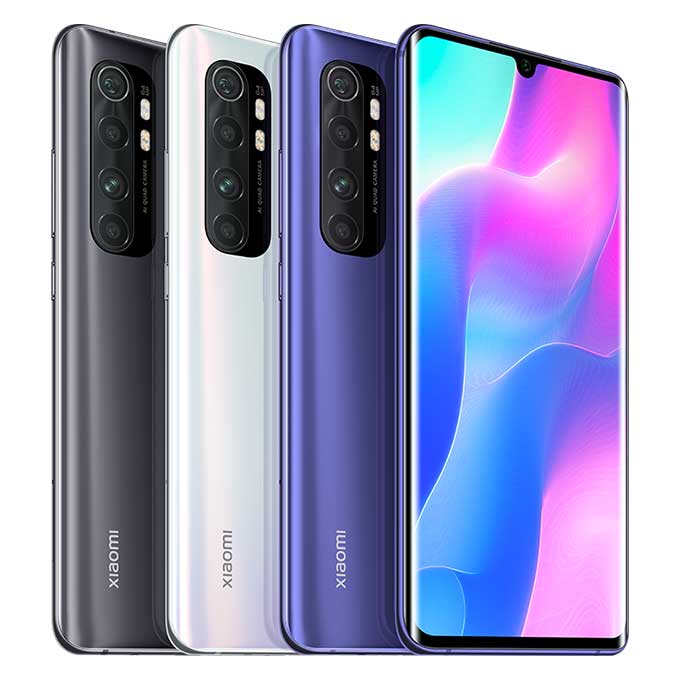 Overall design
Weighing in at 204g, the Mi Note 10 Lite has a great heft to it. But for people who like slim smartphones, the 9.7mm thickness of the device will be a bit off-putting. The phone can actually stand on a surface without any support. Of course, this means there is no sacrifice in connectivity. The top edge houses an IR blaster with the secondary microphone, the right edge has the power button, the volume rocker as well as the dual-SIM slot with support for micro-SD expansion. However, I would have liked this to be a triple-slot supporting dual-SIM and micro-SD simultaneously as has been seen on other smartphones at this price point (and even lower).
The bottom edge is where you find the Type-C USB port, the primary speaker, a 3.5mm headphone jack and a primary microphone. 
Display
On the front, you find a 6.47-inch AMOLED tear-drop style display with a 2,340 x 1,080 resolution. With its 19.5:9 aspect ratio, the phone is comfortable to hold in the hand. Furthermore, the AMOLED panel means there is an in-screen fingerprint scanner built into the display. It is accurate and fairly fast, although does struggle when your fingers are slightly damp.
Under the hood
Performance is convincing with a Snapdragon 730G system circuit that delivers about half the cpu power that modern flagship mobiles do. However, it is good and fast for almost everything you do in a smartphone, and can get you some average gaming power. It would most certainly have been a flagship class cpu a couple of generations ago.
The mid-range processing power together with a 60Hz refresh rate display and MIUI 11 software does get in the way of the smartphone when it come to speed and performance. I would not call the everyday use of this smartphone smooth in today's terms, but it is definitely bearable.
Camera quality
The only real difference between the regular Mi Note 10 and this Lite version is the camera. It has the same design, features and performance, but a simpler camera. 64 megapixels in the main sensor instead of 108, lower resolution on a separate wide-angle lens, no telephoto lens and a little simpler quality on the other sensors as well.
That certainly does not make it a bad mobile camera. I took sharp, beautiful pictures both indoors and outdoors, with fast focus management and good dynamics in the picture during my tests. Overall, however, the end result is constantly a little darker than with its siblings. It's possible to control it manually in the camera's settings but the automatic mode (with or without ai assistance) could use a fine adjustment.
The wide-angle camera has a more balanced light reproduction and generally works well. But it is noticeable that it only has a 5-megapoix sensor and if I want to use images in larger format, the lack of detailed information becomes apparent.
Battery
Given the internals of the Mi Note 10 Lite, something that surpasses all expectations is battery life. Inside, you find a 5,260mAh cell that can easily last up to 2.5 days with light to moderate usage. Translating this to screen-on times, it can easily get you 10+ hours. This includes a bit of gaming, social media browsing and heavy video watching.
The battery does not support wireless charging, it does however support 30W wired charging. During my tests, it recharged to 19% in 15 minutes and 49% in half an hour. The smartphone took 1 hour and 21 minutes to full charge.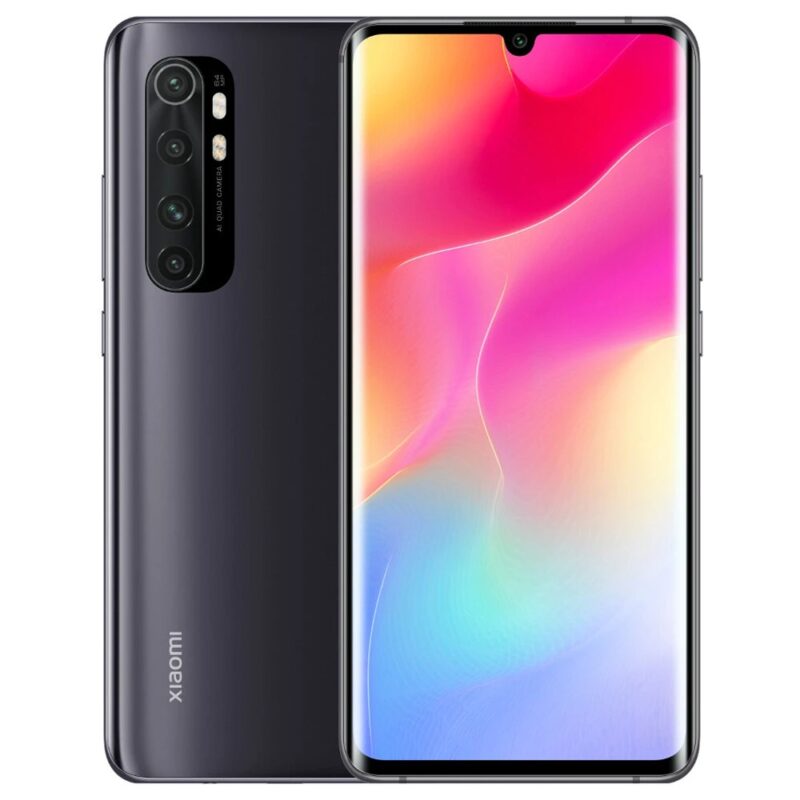 Verdict
The price point makes the Mi Note 10 Lite a real steal. If you are looking for a smartphone with unbeatable battery, a high-end display and a premium build, this phone may be the ideal choice for you. Xiaomi has some work to do, but it already has a fairly capable shooter and perhaps if the company can work towards a faster display with a future iteration, a refined phone like the Xiaomi Mi Note 10 Lite would be truly unbeatable in the middle class.
PROS
Feels premium
Very good performance for the middle class phones
Very good battery life
CONS
A bit heavy
MIUI 11 leaves a lot to be desired