Turtle Beach VelocityOne Flightstick Review: A Competitive Package
The VelocityOne Flightstick has a design that is not based on a well-known brand but looks familiar and is well-built compared to many other models that often feels plasticky. The shell has a rubberised finish that feels pleasant to the touch and provides a good grip. The flightstick also includes an adjustable wrist rest, which is not commonly found in similar products in the price range and it enhances comfort. Although these features are not actual features of real aircraft, they offer added comfort for gaming purposes.
One of the main features that make the VelocityOne Flightstick stand out is the stick-mounted OLED Flight Management Display (FMD) that enables customisation of control profiles, trim wheel input mode, rudder lock, and RGB lighting effect. The RGB lighting adds a unique touch, but the dial used to control the FMD can be a bit awkward to use due to the involved rotations and clicks that are not as intuitive as a touchscreen or the main axes.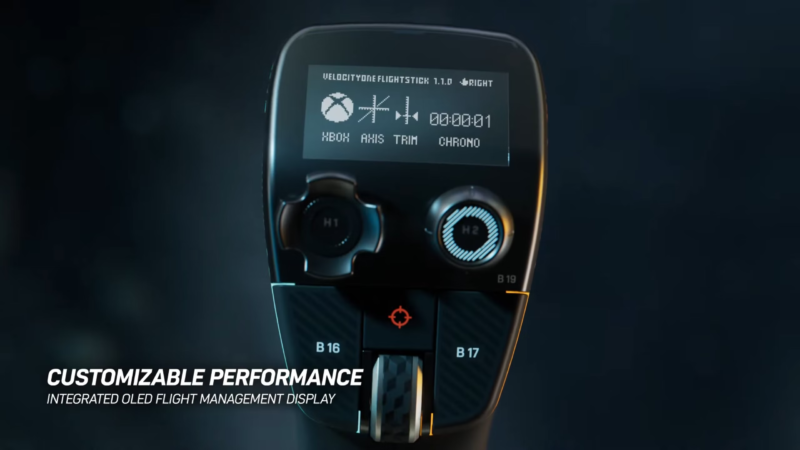 The VelocityOne Flightstick is an officially licensed Xbox product and include familiar Xbox buttons for in-game use and navigation. It has a total of 27 programmable buttons, including stick-mounted buttons, dual throttle lever detents, an 8-way digital POV hat, a rapid-fire trigger, and 8 programmable base buttons. This feature is convenient and helpful to cater to different user needs.
All buttons on the Flightstick are easy to access in its unibody design and offer decent feedback when activated, although not as good as the resistance and audio feedback provided by Thrustmaster's TCA Captain Pack X Airbus Edition. However, the Flightstick's levers are quite small, and while they work fine, they don't provide the same satisfying feedback as the TCA Quadrant levers from Thrustmaster. This difference is quite noticeable, but it might be because of personal preference and previous experience with the TCA Quadrant levers.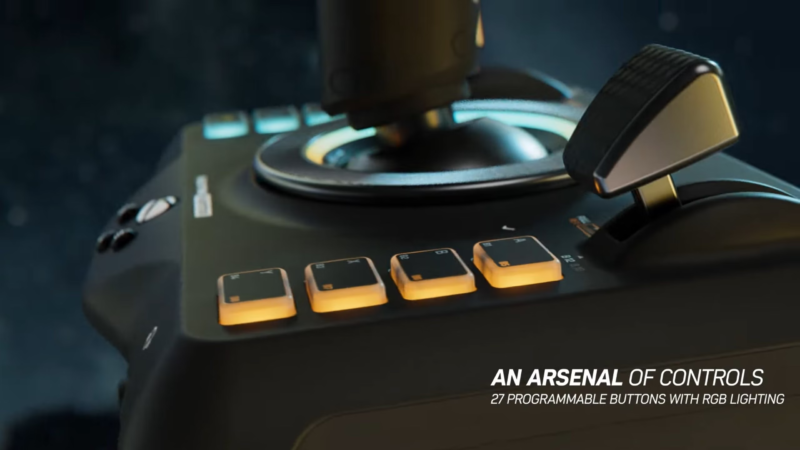 The VelocityOne Flightstick adds an extra layer of immersion to your flight simulation sessions with its plug-and-play approach and compatibility with popular titles. The main axes feature Hall effect-based sensors that provide swift, responsive, and smooth controls. The multitude of keys on-board are ready to use and customize, making this accessory suitable for both hardcore and lighter flight sim games, such as Microsoft Flight Simulator and X-Plane 12, respectively.
Verdict
The Turtle Beach VelocityOne Flightstick is priced at $129.99/£119.99 and offers an array of customizable buttons and levers, making it a competitive package. The build quality, functionality and comfort are delivered satisfactorily, however, the small levers do not provide an impressive feedback. The flightstick is suitable for most flight simulation requirements, particularly for those who are new to the genre, and don't need an exact airline or fighter jet appearance and feel.