Epos H6PRO Review: Premium Gaming Headset From Sennheiser?
That Sennheiser is masters of sound and audio quality don't come as a surprise to anyone. But that they kinda also supply audiophile products in the gaming market, perhaps not as many of you knew? EPOS is what emerged from the old Demant and Sennheiser joint venture, and the Epos H6PRO is my first contact with their very luxurious gaming sound products.
First of all, you need to know that the H6PRO is available as either open-back or closed-back. The difference will have an big impact on the noise isolation, audio response, and how the headset feels on your head. So you could say it's a pretty big decision, as far as gaming headset features go. Epos was kind enough to send me both headsets for this evaluation, so I'll do my best to explain what the big differences are, and which of these headsets you should put on your head (if any of them? 😉).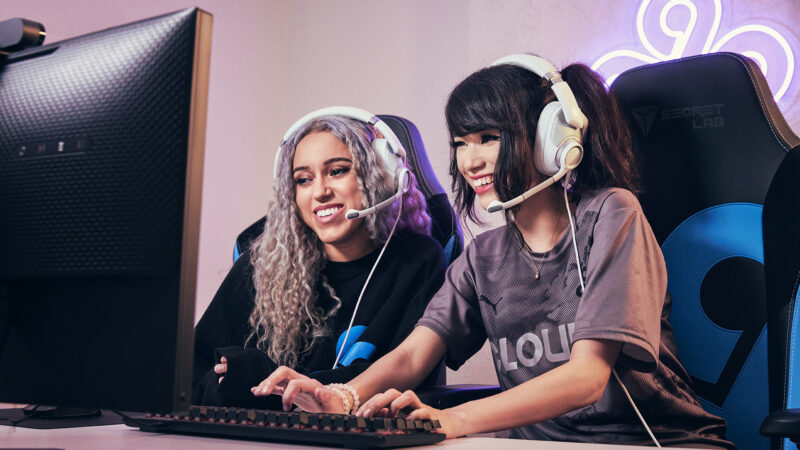 Design
The Epos H6PRO is a pair of headphones that look really good. I would say that they are just as suitable for gaming as for distance meetings at work. They have a simplistic yet mature look, and that's probably thanks to the lack of LEDs and RGB lightning which all gaming headphones aspire to have nowadays. The body is made almost entirely from plastic and leatherette, but with a metal headband beneath as a frame. The open-back design offers breathable mesh ear pads, while the closed-back version has leatherette ear pads. Neither of the different versions feel like a cheaper headset than the other.
For all you physical button/wheel lovers out there I'm happy to announce that the H6PRO sports a large volume wheel on the right earcup for on-the-fly audio adjustment, and it works well, with a slight resistance allowing for minor adjustments as well as major ones.
Both versions sports a magnetic, removable microphone arm – and there's even a second magnetic cover in the box to give the H6PRO a clean look when it's not in use.
It's worth noting that the H6PRO, despite the premium price point, only offers 3.5mm connectivity. But with its exceptional build quality and audio quality on offer, it's a compromise I think many are happy to make.
It comes with a short 1m 3.5mm cable for console gaming and a longer 2m cable with splitters for PC use however, making it compatible with a variety of devices.
Finally, both variants are available in three colours – Racing Green, Sebring Black and Ghost White (which was the colour on the cans that was sent to me).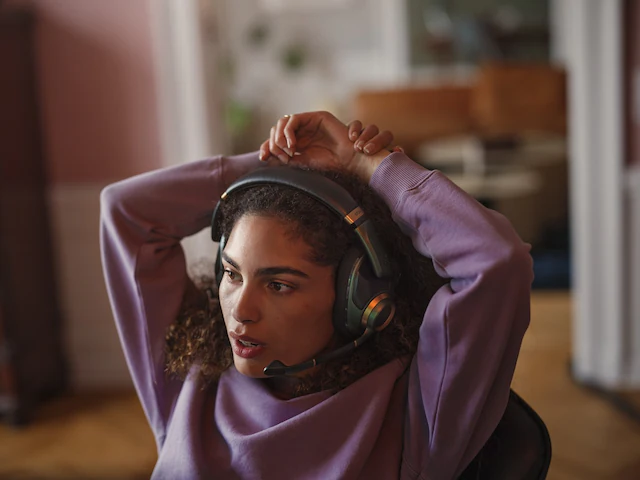 Audio quality
Audio performance is overall very good. Both models of the H6PRO come with brand new 42mm drivers and the differences on the headset variations is that the open-back design offers a light and airy soundscape, which is aided by breathable mesh ear pads i talked about earlier. The open-back is softer, more expansive, and tonally good. The closed-back version with leatherette ear pads is a bit harsher, but also do feel more of the low-end with this pair. So if you want a little more bass and volume the closed-back is your cup of tea.
Generally speaking, with both versions, you get the standard emphasis on the high-end as with most gaming headsets to help pick up on sounds like gunshots, approaching footsteps and the clink of a reloading weapon.
The microphone performs about as well as you'd expect from a gaming headset. It does well at picking up the sound of my voice, with clear communication over Discord with my mates during a Call of Duty session, but it won't replace a dedicated microphone for ya'll streamers out there.
The noise cancellation works pretty well. But it doesn't completely remove all sounds, like for example, the sounds from a very clicky keyboard.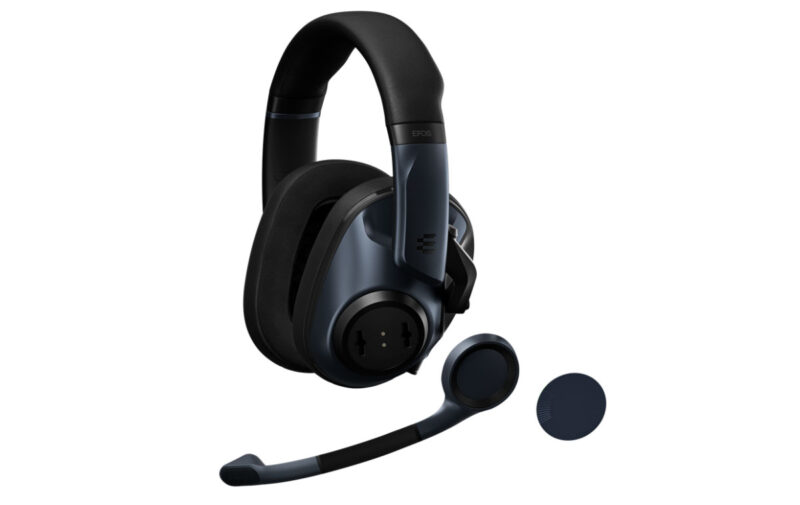 Verdict
Both the open-back and the closed-back version share many desirable features, and I honestly don't think you can choose the "wrong" headset here. I'm very impressed with the build quality, sound performance and thr comfort of Epos new gaming headphones.
The only real downside is that these also come with a pretty hefty price tag of 2000 SEK and suddenly compete with wireless premium options from Razer and HyperX and then it's all about whether you can live with a cord or not.
PROS
Exceptional sound quality
Very comfortable
Great design both for gaming and work
CONS
No wireless connectivity
Expensive
---
Epos H6Pro Specs
| | |
| --- | --- |
| Driver Type | 42mm Neodymium |
| Impedance | 28 Ohms |
| Frequency Response | 20 – 20,000 Hz |
| Microphone Type | Bidirectional, 10-10,000 Hz mic response |
| Connectivity Options | PC cable (2 meters), Console cable (1.5 meters) |
| Cables | ? |
| Weight | 309g (10.9 ounces) |
| Lighting | None |
| Software | None |
| Extra | None |
---
The EPOS H6PRO was sent to me for free for review, but I did not get paid to write this. The thoughts on this product are my own. You can grab the product from any of these swedish sites (open) and these sites (closed).