Turtle Beach Recon 500 Review: Cheap headset expensive sound
New day, yet another gaming headset review. This time around its Turtle Beachs latest edition to their broad range of headsets, the Recon 500 that'll go under the knife.
Design and featuers
Pointed squarely at the 1000 SEK and under market, I'd say that the design and finish of these Recon 500s matches the price quite well. There aren't a lot of the typical design flourishes here that you'll find with a lot of gaming headsets, like colored LEDs. In general, they feel very plastic and are lightweight.
Controls are minimal: a large mic mute switch on the lefthand earcup and a volume dial at the lower-rear of the same lefthand cup. The flexible rubber finish mic arm is detachable, and stays in a handy position when you place it.
A nice feature (i guess you could call it), is the multi platform availability. They work great for both PC, Xbox One/Series X, PS4/PS5 and Nintendo Switch.
Comfort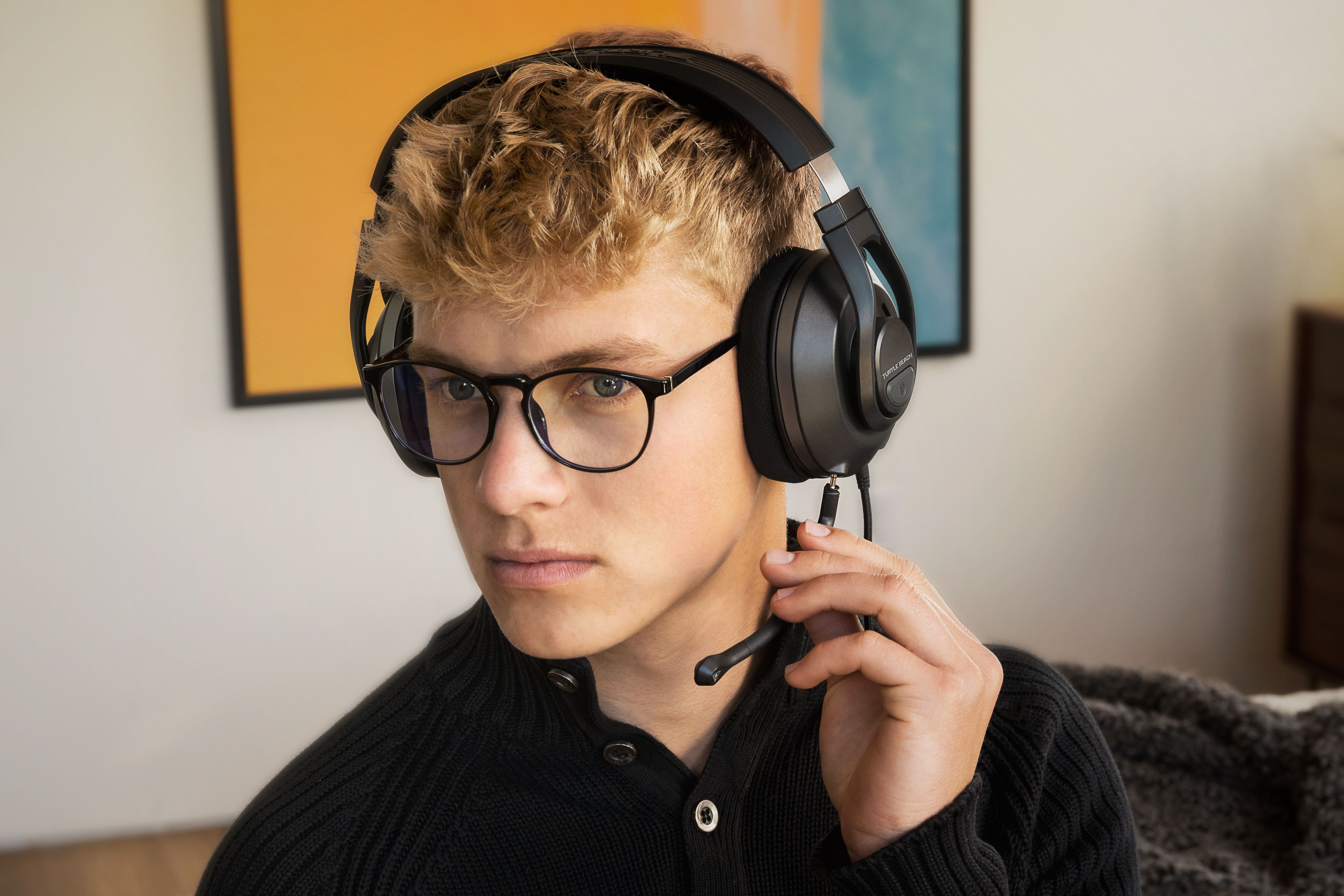 I have big ears, but the Recon 500 memory foam cups fit perfectly around them. Actually, what I loved most about this headset was the size of the ear cups, how they completely enclose my ears from the world. Combined with the lightweight plastic, I think these would sit comfortable on most heads for very long gaming sessions.
Performance
Now, this is where things get interesting with the Recon 500. If I didn't already know they cost a mere 800 SEK, I'd say they sound like much more expensive pair of headphones. The headset features 60mm Eclipse dual drivers – a new audio delivery system that separate's high and low frequencies that helps diversify sounds more than traditional headsets. For testing purposes, I played Fortnite (PC), Horizon Zero Dawn (Playstation 5) and The Last of Us Part II (Playstation 5). In all three games the Recon 500 delivered beautifully.
The mic also works great and everyone I've spoken too, thinks I'm using my mounted microphone. However, the mic is also sensitive enough to pick up louder sounds playing through the headphones. I had to lower the sensitivity in Windows to overcome the problem.
Verdict
The Turtle Beach Recon 500 is a very impressive sounding headset for the money. It's an excellent multiplatform headset that works great on both PC and PlayStation 5.
Simply put; if you're in the market for a headset, but don't want to spend big money, then I would highly recommend the Recon 500's.
PROS
Cheap
Great sound
Comfortable
CONS
Lack featuers
Looks quite boring
_______________________________________________________________
The Turtle Beach Recon 500 was sent to me for free for review, but I did not get paid to write this. The thoughts on this product are my own. You can grab the headset at Turtlebeach.com or any of these swedish sites.