SNES/Super Famicom A Visual Compendium (Book) Review: This Should Be at the Top of the Christmas Wish List
It comes as no surprise that I love Bitmap Books and their cultural contribution, which involves depicting the origins and history of the retro gaming world. I mentioned that their 'Art Of The Box' is a must-have in every gamer and retro game lover's collection, and now they've done it again. In fact, their 'SNES/Super Famicom: A Visual Compendium' was already released in 2017 but has sold out in rounds. When Bitmap Books announced that they would be releasing reprints of this fantastic book, I was quick to inquire about a review copy, which have now finally arrived.
The book arrives in an eye-catching protective slipcase with a dynamic lenticular design. Sized at 170mm x 230mm, it's perfect for showcasing on your coffee table and comes with a glossy dust jacket for added protection. Using the lithographical printing technique, the results are truly impressive, offering vibrant colors and a luxurious feel to the pages. What sets this book apart is its 'thread-sewn' binding, allowing it to lay flat and ensuring you can fully immerse yourself in the captivating imagery.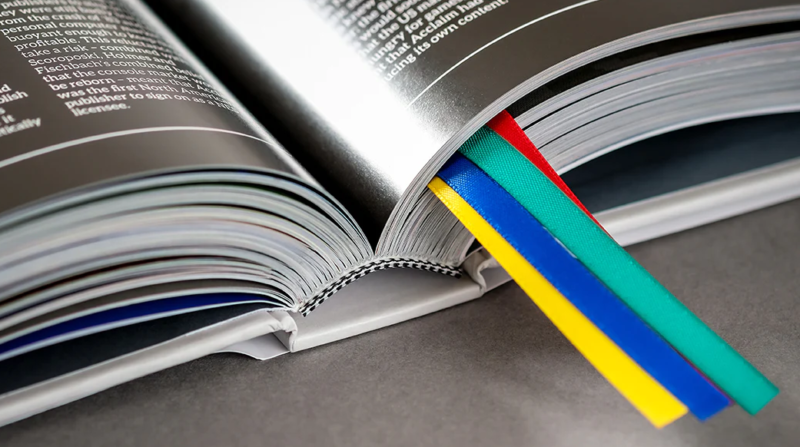 Diving into the realms of the Super Famicom in Japan and the Super Nintendo Entertainment System across North America and Europe, this book takes a deep look at the gaming landscape.
The SNES/Super Famicom: A Visual Compendium boasts a diverse selection of games, ranging from the more obscure 46 Okunen Monogatari: Harukanaru Eden E (known as E.V.O. Search for Eden outside Japan) and Zombies Ate My Neighbors to popular classics like Donkey Kong Country, Super Mario World, and Legend of Zelda: A Link to the Past. The compilation spans a broad spectrum, meticulously including both hidden gems and widely acknowledged titles within its pages. Impressively, it goes beyond conventional boundaries by featuring homebrew games, underscoring the comprehensive research conducted by Sam and the dedicated team at Bitmap Books.
Interviews spice up the narrative, featuring key figures like Kev Bayliss and Chris Sutherland from Rare. High-profile gaming companies like Argonaut Software and Hudson Soft make notable appearances, with intriguing anecdotes such as Argonaut Software ingeniously cracking a copy protection system on Nintendo's freshly released Gameboy just to grab attention. It's a mind-blowing glimpse into the past and exemplifies the captivating content within this book.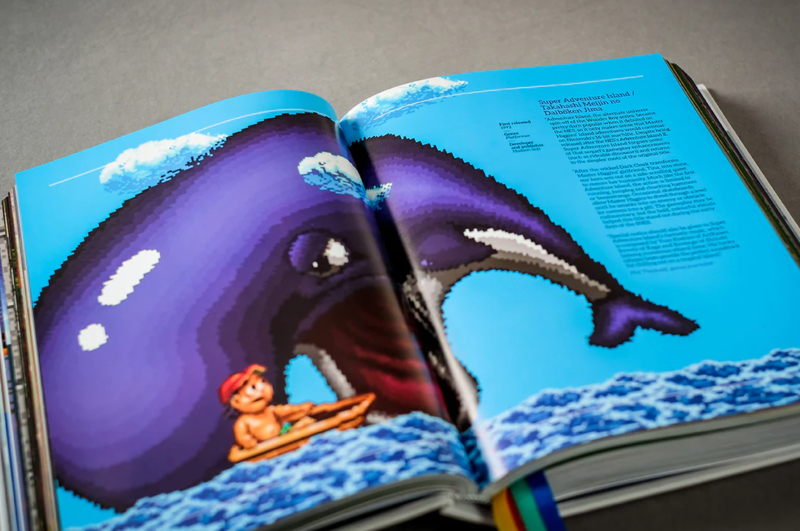 The book is primarily a visual delight, exceeding expectations by showcasing some of the SNES's most exquisite offerings. From the intricacies of box art to the allure of pixel art, it vividly captures the visual splendor inherent in SNES games. Featuring a comprehensive collection of over 200 games, including homebrew and unreleased titles, it goes above and beyond. Each page acts as a visual marvel, emphasizing the greatness of standout console games. It's challenging to overemphasize just how breathtaking each page is, presenting a captivating display of these games' exceptional visual appeal.
So whether you're an SNES enthusiast, a fan of 16-bit art, or someone fascinated by video game history, this book is a must-have. I wholeheartedly recommend it; it's an outstanding piece worth every penny. Don't forget, Christmas is just around the corner. If I hadn't already received it, this book would have been at the top of my wish list!
The SNES/Super Famicom: A Visual Compendium is available now from Bitmap Books.