Jabra Elite 75t Review: Apple Airpods Worthiest Opponent?
There are many earbuds manufacturers out there who are trying to give Apple a worthy opponent in the market. Does Jabra succeed with its all new Jabra Elite 75t?
The Jabra Elite 75t are the follow up to its very popular predecessor Elite 65t earbuds. Since their release (back in 2018), the Jabra Elite 65t have topped many 'best true wireless earbuds' lists out there, but will they see themself beaten by the Jabra Elite 75t?
Design
The Jabra Elite 75t are 20 percent smaller than the Elite 65t, and while that may not sound like much on paper, it's a significant difference in the hand. Whereas the Elite 65t's earbuds were simply too big to fit some ears, the smaller Elite 75t should be small enough to fit just about anyone, not to mention that they look way better in the ears, with its new sleeker design.
They stayed firmly in my ears through several workouts (both running and gym), despite lacking any ear hooks or wingtips as a secondary measure for keeping them in.
Each earbud has a single button, and to adjust volume, a long-press of the left earbud increases volume while a long-press of the right earbud decreases volume. And even though I love being able to change my volume without having to speak to Siri or Alexa, it can be a bit tricky to get the exact volume that I want. Because of this, I often find myself changing the volume from the phone, anyway.
Despite the reduction in size, Jabra has increased battery life significantly. They now promises up to 7.5 hours of continuous audio playback, and despite being smaller the charging case now provides an additional 20 hours of battery life for a total of 28 hours. That's notably longer than either the AirPods or AirPods Pro. The smaller charging case also means you'll be able to slip the headphones into your pocket comfortably.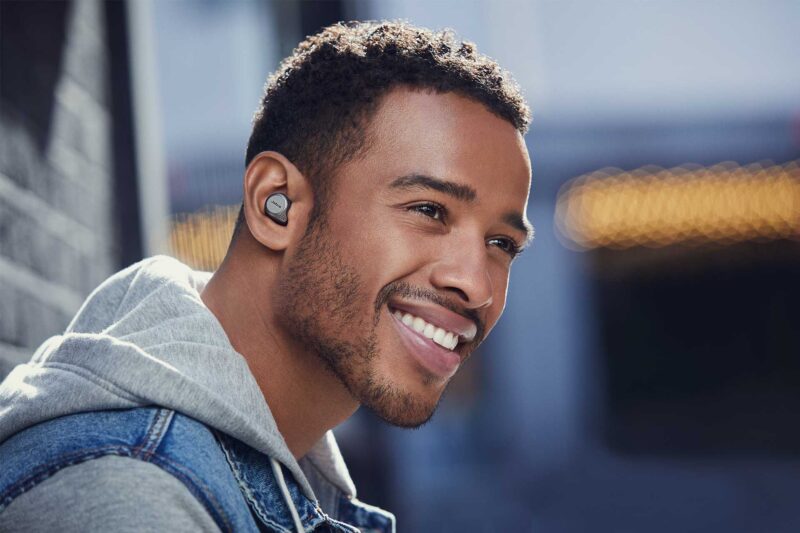 Performance
Jabra was one of the first manufacturers to solve the issue of a stable Bluetooth connection for true wireless earbuds. The Elite 75t are no different, with a rock-solid, skip-free connection with a large range of devices. They support Bluetooth 5, will pair with up to eight devices and connect to two simultaneously.
While the design is a huge improvement to its predecessor, sound quality takes a little step in the wrong direction with too much bass. The bass gets such a boost out of box, that I found myself toning down almost half of it in the Jabra app EQ menu. This might be a problem however, since it means that you won't have access to the EQ settings if you're using the Elite 75t with devices that don't support their iOS or Android app (like your laptop). We wish Jabra would have tuned the 75t to be more neutral and allow those who wanted more bass to increase it with the EQ instead.
Call quality was good with friends describing my voice as clear, although the earbuds allowed significant amounts of background noise into the call. The Elite 75t also have the option of sidetone, allowing you to hear your own voice and gauge how loud you are speaking.

The earbuds don't offer noise cancelling, but are relatively effective at passively isolating you from the world with a solid selection of traditional silicone tips. With a good seal, they will block out a majority of external sound, though active noise cancellation would have gotten rid of more low and high frequency sounds.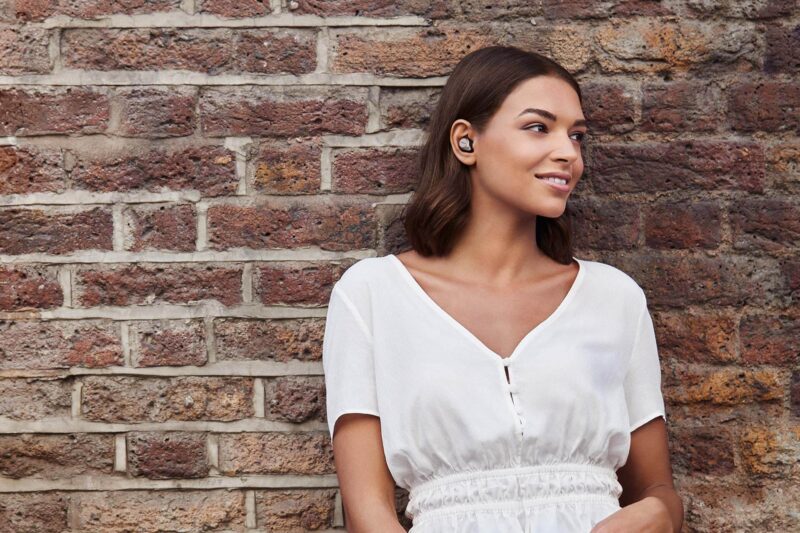 Verdict
The Jabra Elite 75t is a worthy successor to the excellent Elite 65t. The reduction in size and the significant increases in battery life make the Elite 75t a pleasure to use. They sound good, particularly if you love your bass – those looking for more balanced sound will need to dive into the equaliser or look elsewhere. If you have no interest in Apple's AirPods Pro the Jabra Elite 75t could yet again be the default alternate pick for you.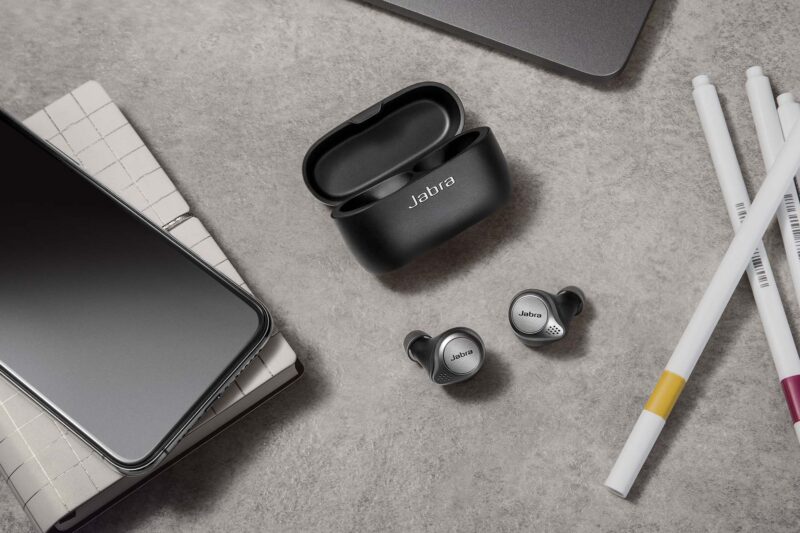 PROS
Sleek design
Comfortable
Excellent battery life
Solid connection
CONS
No active noise cancelletion
No wireless charging
Needs fine tuning in EQ to sound better