Seagate Storage Expansion Card for Xbox Series X/S Review: A small beast!
Just as with the Playstation 5, It's hard or nearly impossible to buy an Xbox Series X or Xbox Series S without paying a bit of your soul to scalpers. However, if you managed to get your hands on a unit you may, just as many others, have discovered that the built-in storage capacity is at the very bottom of what is actually acceptable.
PS5 aside, since it can't yet be upgraded with more internal memory, the Xbox Series X has a 1 TB NVMe SSD and the Xbox Series S has a 512 GB NVMe SSD. With 802 GB and 364 GB of usable space, respectively, that is bound to disappear quickly. To give you an idea of how fast that can disappear, check out this list (of mostly pre-gen games):


Call of Duty: Black Ops Cold War – 190 GB
NBA 2K21 – 122 GB
Red Dead Redemption II – 89 GB
Dirt 5 – 73 GB
Cyberpunk 2077 – 70 GB
Destiny 2: Beyond Light – 66 GB
Gears 5 – 65 GB
FIFA 21 – 50 GB
Assassin's Creed Valhalla – 50 GB
Total: 775GB


It doesn't take a master's degree in mathematics to calculate that the memory is only enough for a few games this generation. So what are our options here? The Xbox Series X and S both support external USB 3.1-powered hard drives, however you can't install Xbox Series X games on an external drive, only Xbox One, Xbox 360, and Original Xbox games.
With that said, the fastest external SSD will give you around 540 MB/s versus the 2.4 GB/s raw / 4.8 GB/s compressed speed you will get out of Microsoft's internal proprietary SSD – in other words, a fairly large sacrifice to get bigger / cheaper storage. Heading down into mechanical disk speeds (HDD's), you'll be in the land of larger and more affordable drives, but the best these can deliver is around 110 MB/s.
Given that you can't even install an Xbox Series X game on an external hard drive, you'll need something to boost your Xbox's internal storage — please welcome the 1 TB Seagate Storage Expansion card.
| | | |
| --- | --- | --- |
| | USB 3.1 HDD/SSD | Seagate Expansion Card |
| Stores any Xbox game | Yes | Yes |
| Plays Xbox One, Xbox 360, and Original Xbox games | Yes | Yes |
| Plays games optimized for Xbox Series X|S | No | Yes |
| Replicates speed and performance of internal SSD | No | Yes |

The Seagate Storage Expansion Card is a slick 1TB SSD that plugs directly into the marked expansion card slot on the back of your new Xbox, immediately adding storage that's nearly as fast (if not the same) as the internal SSD – no formatting needed. Being a 1TB drive, and without the operating system soaking up any of it, this leave 920 GB of usable space, expanding the system to an almost double 1.722 TB of usable space — in other words more than enough to be able to install every game listed above and still have 950 GB of space to use on media, music, and more.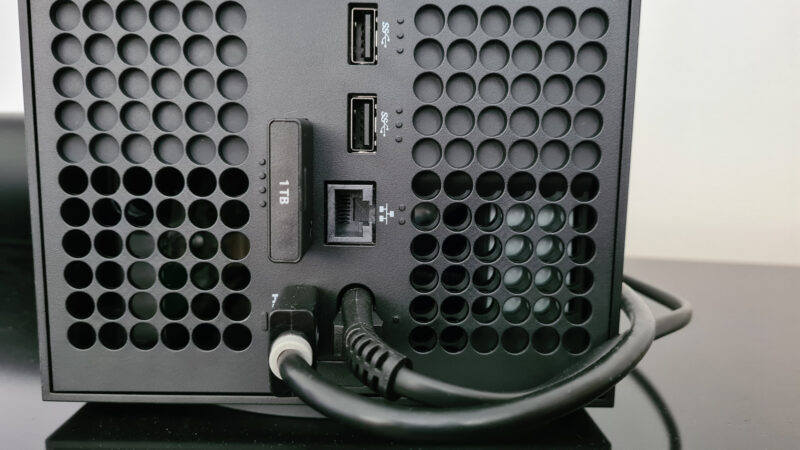 Performance and features
Performance-wise, there isn't much to complain about at all. This card gives you double the amount of storage and read and write speeds on par with the already built-in storage.
One very cool feature is one of the most overlooked (however I guess it's more of a Xbox feature than a expansion card feature, or both depending on how you see it). Installing games to the card directly allows you to unplug the card and take it with you. Using your Xbox Live login to authenticate on another system, you can unlock all of your games. This means you can head over to a friend's house, plug in your expansion card, and play whatever you want, all without the need to even reinstall. When you are ready to head home, unplug the drive and off you go – of course with save files uploaded to the cloud so you can continue where you left off.


Price
The Seagate Storage Expansion Card will cost you 2 650 SEK ($219.99). That's about 75% of the cost of the Xbox Series S, and 48% of the cost of the Xbox Series X. Is that an unreasonable price?
Jason Ronald who is Director of Program Management at Microsoft, said the following to Xbox Wire:
"The Xbox Velocity Architecture is a key innovation of our next generation consoles, delivering unprecedented speed and performance enabling transformative gaming experiences never before possible on console. This level of consistent, sustained performance requires advanced components which comes at a higher cost than traditional hard drives or SSDs often found in PCs. By partnering with an industry leader in Seagate, we worked together to deliver an expandable storage solution which delivers identical performance at the lowest cost possible"
In short: at $219.99 might feel pricey, but it's actually not that much more expensive than comparable external SSDs (actually the 1TB WD Black P50 costs $269). In fact, console gamers have been spoiled with relatively low hardware prices for a long time, while PC users have been paying these prices for quality products for years. I mean let's get real here, in my gaming PC, I have ONE component (a GPU) that costs more than two Xbox Series X combined.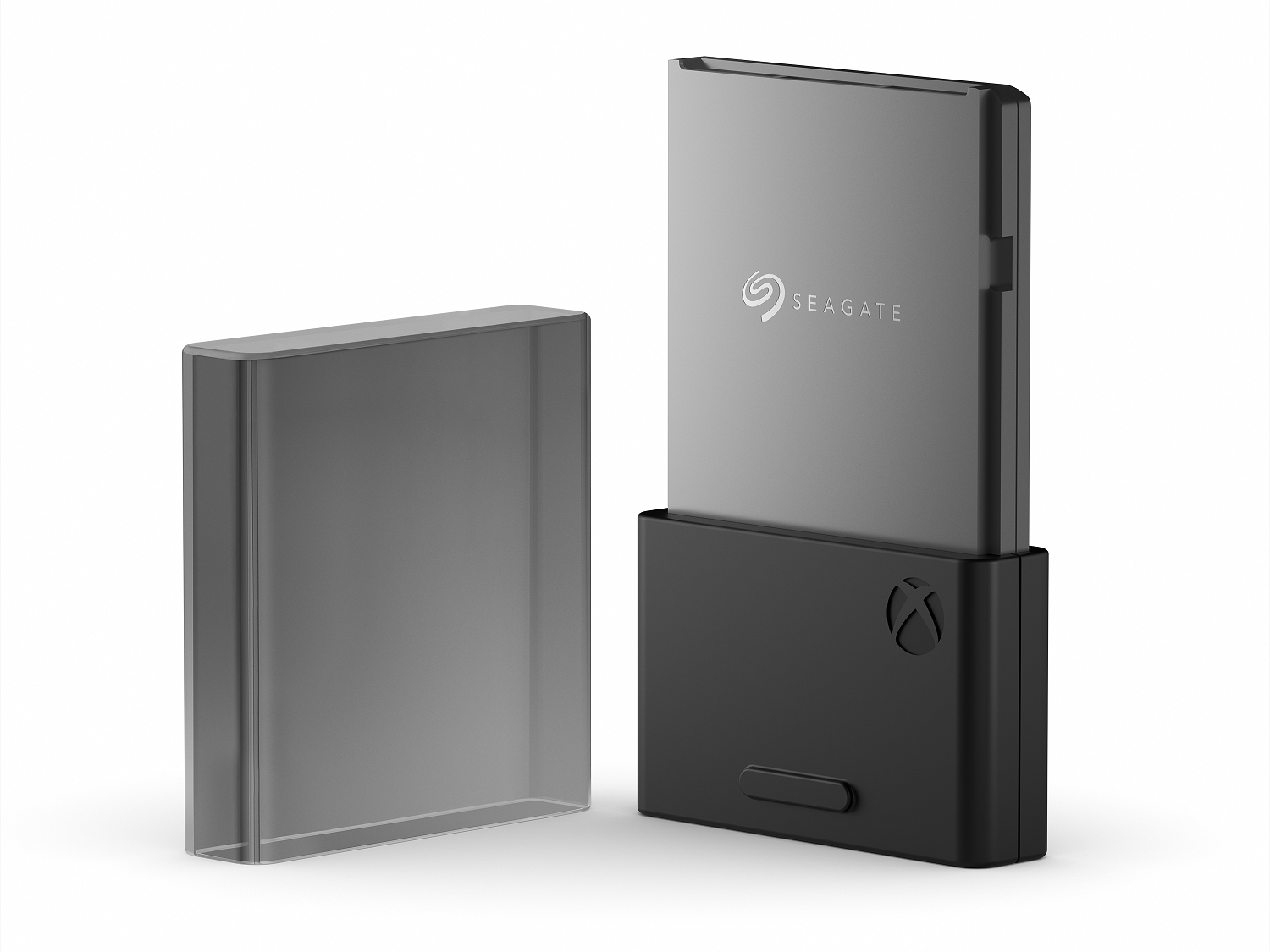 Verdict
Although you may not need the extra space on day 1 instead of, let's say an extra controller or headphones, I think many of you will eventually start looking for more storage.
You may be wondering wether there will there be more and cheaper competitors in the expansion card market in the future? Well, only time will tell, but thankfully there is a great combatant out there already today, that I can highly recommend.

PROS
Instantly doubles storage
Slick and easy setup
Super fast


CONS
---
The 1TB Seagate Storage Expansion Card was sent to me for free for review, but I did not get paid to write this. The thoughts on this card are my own. You can grab the 1TB Seagate Storage Expansion Card for Xbox Series X | S at Seagate or Xbox.com.