FireCuda 520 SSD (1TB) Review: Blazing Fast at a High Cost
Are you a consumer on the hunt for the fastest SSD you can throw into your shiny new computer setup? Well look no further. With performance figures of up to insanely fast 5000/4400 MBps of read/write throughput, and class-leading endurance ratings, Seagate's new FireCuda 520 SSD should be near the top of your list. But your should know, it doesn't come cheap.
The FireCuda 520 is available in three capacities: 500GB for $125, 1TB (the capacity I tested) for $250, and 2TB for $430 (these are the prices for the american market, add at least $40 for the 500GB version and a whopping $100 for the 2TB version in Sweden where I live).
Performance
Performance differentiates depending on the capacity chosen and the 1 and 2TB versions have the highest data transfer speeds with 5GB/s read and 4.4GB/s write with 760K IOPS read and 700K IOPS write. Dropping slightly, the 500GB version still has 5GB/s read with 2.5GB/s write and IOPS also dips just a bit at 430K read and 630K write IOPS.
Also, worth noticing that while this SSD works with PCIe 3 there is a noticeable gain with PCIe 4. Those really high numbers could only be achieved using PCIe 4 throughput (which you currently will need late-gen AMD for).
The Market
The only real competitor right now is the Corsair MP600 which in performance tests is virtually identical with the FireCuda 520, being just a little bit slower in both write and reads.. However, the MP600 will cost you less/gb, being priced at $215 for the 1TB version and $425 for the 2TB version.
Verdict
The FireCuda 520 is an amazing drive! Just as fast as any I've tested beforce in the PCIe 3 benchmarks, and the added benefit of supporting PCIe 4, which offers a really noticeable gain in sustained throughput. If you're shopping for (or already own) a newer AMD setup, this should probably be your choice (in premium M.2 NVMe SSDs). I say 'probably' since there is that little setback with Corsair being nearly as fast and a bit cheaper.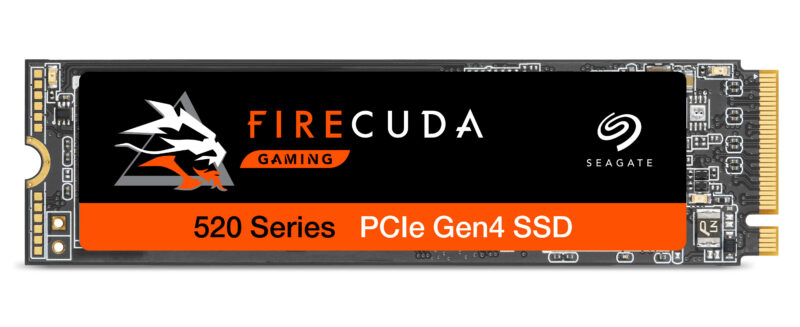 PROS
Solid performance
Large write cache ( 1GB of DRAM cache/TB storage)
Class-leading endurance
CONS
Pricey
Limited benefits with PCIe 4 at the moment