Have you ever wished you could stream your gaming sessions while expressing your feelings through your microphone? You haven't? Well, at least it's now possible.
Let's be honest here. In the world of streaming, the game itself is only half the show. You also need good sound if you want to stand out, but even that may not be enough. To really stand out from the crowd, you need to have an appealing environment. Something beautiful for the audience to rest their tired gamer eyes on. Let me introduce the Razer Seiren Emote.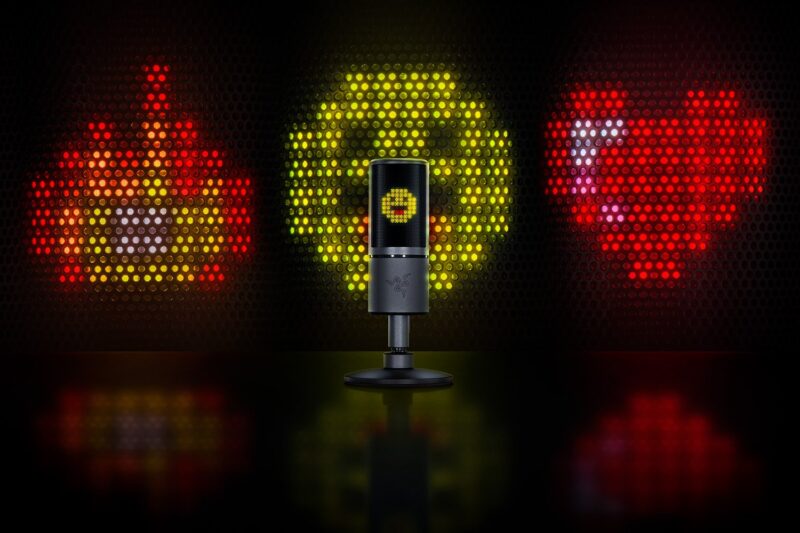 Design and features
The Seiren Emote is almost identical to the older Razer Seiren X in terms of physical design. It's connected via micro-USB and allows users to plug in a 3.5-mm headphone for audio feedback. It remains simplistic with just a mute button that illuminates green and audio dial for the headphone output. The appearance is then somewhat enhanced with shiny rings above and below the protective grille. In addition to the stand, the grille is actually the only part of the microphone that is not plastic, which is surprising at this price point.
The big attraction here is of course the use of interactive emojis. The microphone has an LED screen that allows you to display custom emojis and images. The LED panel is an 8×8 grid of pixels, which isn't going to let you display a particular detailed image but it's pretty good at showing off simple emojis or little reactions in a cute, pixel style (think Super Mario Bros.). I'd say it definitely has a charm to it and all the customisation options within the Streamer Companion App let you set up some really neat effects. There actually are dozens of emotes to choose from (if you don't want to make your own). A good number of them are animated, too, like the scrolling "LET'S GO" text.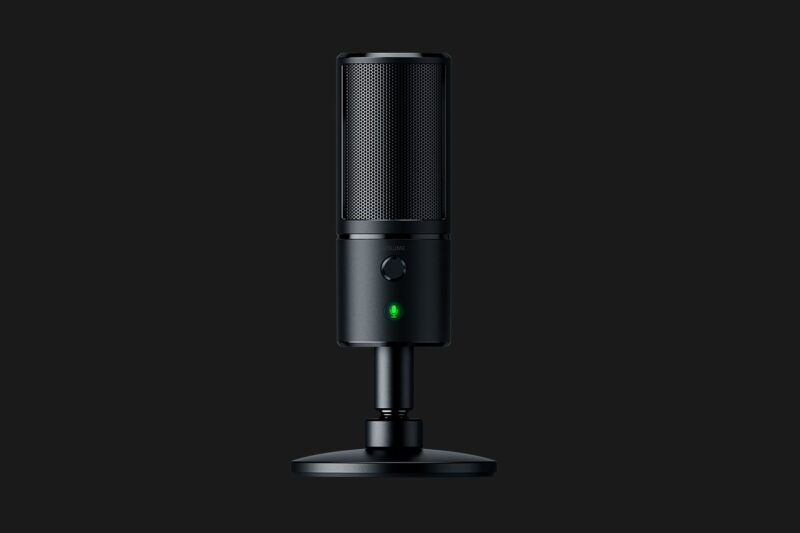 One thing that disappoints me a little is that the LED screen is only directed in one way, which means either at the person using the mic or at the streaming audience. Let's say that you configure it to work with Twitch to change when you get a follower, a subscriber, a host and lots of other things. Maybe you want an animated heart appear when someone follows you which is actually a super cute touch – it's just a shame no one except you can see it if you choose to have it pointed at yourself.
Razer would of course have made a screen that goes 360 degrees here, or at least a screen in front and a screen in the back. Other than that, it's a very neat feature and something that adds up to a pleasant streaming session.
Audio quality
Audio quality is great. It picks me up loud and clear even when I'm not too close to it. And people listening to my rants have no problem in hearing me. The round design makes it good in just picking up sounds going on in the front of the microphone. This helps eliminate computer noise and keyboard hammering.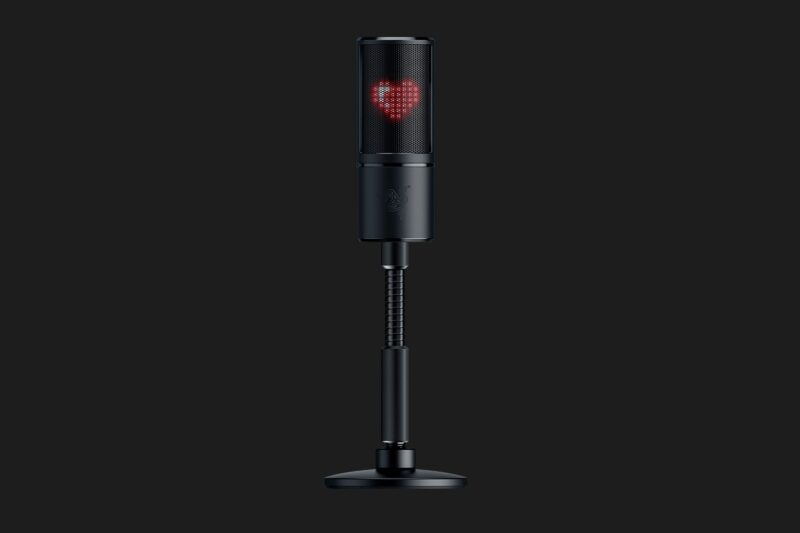 Price
At the time of writing this you can get it for 1699 SEK from numerous stores. Thats a quite hefty price for something as basic as a microphone. However, i wouldn't say that this is a basic microphone, but rather an eye-catching streaming accessory. You could see it a bit like a fishing lure that should attract the largest fish.
Verdict
All in all, the Razer Seiren Emote is a unique product. However, it's an expensive unique product. So if you are an aspiring streamer with limited budget, this probably shouldn't be your first choice. If the price is not an issue for you, then here you have a very fun product that will definitely catch the eyes of your audience.
PROS
Unique feature
Good audio quality
CONS
_______________________________________________________________
The Razer Seiren Emote was sent to me for free for review, but I did not get paid to write this. The thoughts on this product are my own.
You can grab the Razer Seiren Emote at Razer.com