NZXT Kraken Elite AIO Cooler Review: Be Cool, Stay Cooled

NZXT has made a notable mark within the PC building community, and their latest introduction, the Kraken Elite 280 RGB AIO Cooler, adds even more appeal to their already successful formula. By preserving the well-received elements of the Kraken X-3 and Kraken Z-3 series while also implementing enhancements, the Kraken Elite RGB stands out as an impressive inclusion for any PC build.
The Kraken Elite RGB comes in two elegant variations: black or white (they sent me the black for this review). This cooler's design exudes sophistication, offering a refined option for users who desire to infuse their PC setup with a sense of refinement. The vivid LCD screen, sized at 2.36″, injects a burst of color into the realm of CPU cooling. With its 640P resolution, the LCD screen provides a plethora of possibilities for customization, enabling users to personalize it with images, GIFs, or even system details. The sleek contours and signature NZXT aesthetics contribute to an overall sharp and polished appearance for the cooler.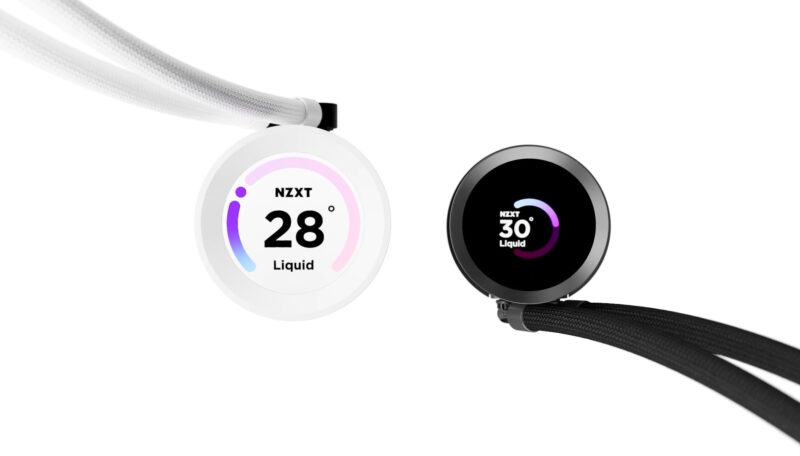 However, the Kraken Elite RGB offers more than just its captivating facade. Tailored to diverse preferences, it arrives in three radiator sizes (240mm, 280mm – the one I got here, and 360mm), offering flexibility to cater to your cooling requirements. Underneath the surface, it employs a resourceful 7th-generation Asetek pump that sustains optimal water circulation, ensuring your PC remains pleasantly cool. Beyond aesthetics, the Kraken Elite 280 RGB demonstrates impeccable craftsmanship, highlighted by its high-density fin-designed radiator that efficiently dissipates heat. To enhance your peace of mind, a generous 6-year limited warranty underscores its quality and durability.
To conclude, the Kraken Elite 280 RGB extends its appeal by presenting a choice between the High Static Pressure F Series fans and the recently introduced F Series Core RGB fans. This selection caters to diverse tastes, allowing you to align the cooler's appearance with the vibrancy you seek for your chosen case. Furthermore, the pump's tubing is enhanced with a robust nylon-braided sleeve that safeguards it against the rigors of wear and tear, preserving a pristine and refined look.
Installation
Installing the cooler unfolds as a user-friendly process, facilitated by the inclusive mounting hardware and detailed manual. The cooler boasts compatibility with an extensive array of both Intel and AMD sockets, ensuring a wide user demographic can tap into the cooling capabilities of the Kraken Elite 280 RGB. The installation process is made convenient by the modular mounting system's design, which facilitates attaching the cooler to your CPU. Additionally, the adaptable tubing affords easy maneuvering of the radiator within your PC enclosure.
When selecting a radiator size, fitting within your case's dimensions is a critical consideration when working with any AIO cooler. What's advantageous about the Kraken Elite 280 RGB's design is that it offers flexibility, even for high-powered CPUs. Opting for the 240mm radiator size, which accommodates most cases, emerges as a viable option that mitigates concerns about overheating. My own experience involved testing it in the NZXT H7 Elite case, revealing an installation process that was relatively seamless. In approximately 15 minutes, the entire setup was in place, ready for comprehensive testing.
Performance and noice levels
Throughout my testing, I coupled the Kraken Elite 280 RGB with an Intel i7-12700K cpu, and the system adeptly maintained cool temperatures, even when subjected to demanding loads, all while staying well within sensible ranges. Impressively, during idle periods, the temperature lingered between 38 to 39 degrees Celsius, showcasing the cooler's effectiveness. When I engaged in benchmarking games on the Nvidia RTX 4070 at 4K resolution, the temperature only rose to an average of approximately 68-69 degrees Celsius—a great accomplishment considering the cooler's 280mm size.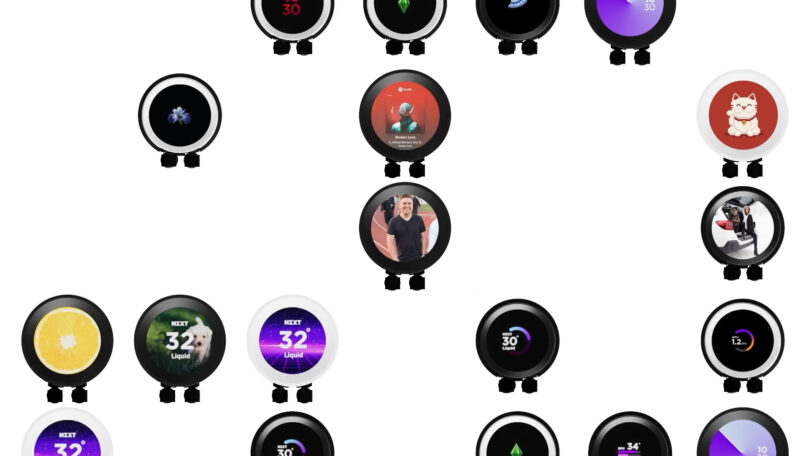 During the entirety of my testing, a notable highlight was the NZXT Kraken Elite 280 RGB AIO's remarkably subdued operation, a commendable achievement given its robust performance potential. Notably, the F Series Core RGB fans are crafted with noise reduction in mind, achieving a delicate balance between maintaining efficient airflow and minimizing auditory disruptions. This meticulous approach yields a cooling solution that seamlessly integrates into your experience without causing any undue distractions or annoyances. When the system is idling in a Windows environment, its noise level is scarcely perceptible, and only upon initiating a game does a faint hum possibly become noticeable.
Pricing
It's noteworthy that the NZXT Kraken Elite RGB AIO series, while a substantial enhancement for a PC setup, does come with a premium price tag. The 240mm version starts at 2600 SEK ($249), and the 360mm version tops out at 3200 SEK ($299). Despite the higher cost, the cooler's extraordinary performance and distinctive features validate the investment, particularly for those who prioritize the harmonious interplay of aesthetics and cooling effectiveness in their PC builds.
Verdict
The NZXT Kraken Elite 280 RGB AIO Cooler is a really good cooling option for your 2023 PC build. It works great, looks cool, and you can make it look the way you want. It might be a bit expensive, but it's worth it because of its special features and how well it cools your PC. The Kraken Elite series shows that NZXT cares about making innovative and high-quality products, which will make PC fans happy.