Jabra Elite 7 Pro Review: Class Leader in Calls
Jabra is hot in the wireless earbuds market right now. And recently, they released no less than three different versions of their headphones. The budget model Jabra Elite 3 turned out to be among the best you can get for under 1000 SEK ($100), but how well does the flagship model Jabra Elite 7 Pro stand up to competitors in a fairly redundant market?
Design
We don't really get a revolutionary design overhaul this year. They largely inherit the design of previous Jabra models and the color palette is also inherited from previous gen. They're available in Gray/Black, Black and gold. They are made mainly of plastic and we get the more or less standard three pads with different sizes that should adapt well to all users.
Even if they look like the previous models, the Elite 7 Pro has been designed to be about 16% smaller than previous Jabra earbud models such as the Elite 75t for example. And being smaller can only translate into being lighter and each Elite 7 Pro bud weighs only 5.4 grams. That's the same as the weight of Airpods Pro and translated into common household items for reference, it's the approximate weight of 1 sheet of paper. The super lightweight makes the Elite 7 Pro very comfortable to wear for longer sessions, and I really dont ever feel that I need to take them out to rest my ears.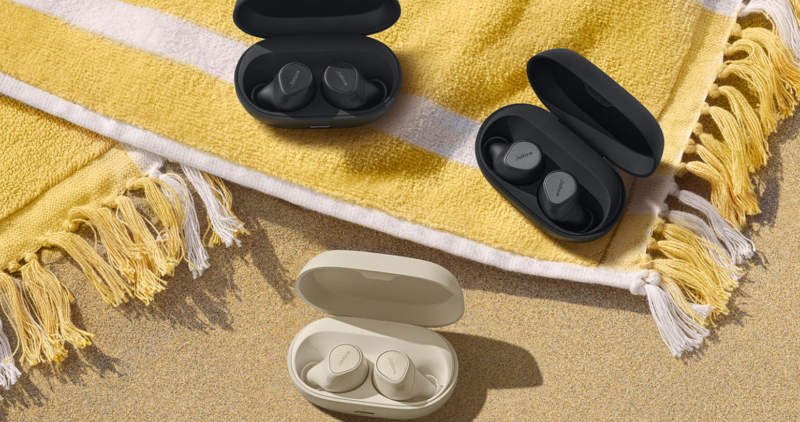 Features
The Elite 7 Pro comes with five stages of Active Noise Cancellation and a hear through mode (or Transparency mode) that works really good, it's nice to not have to take out the earbuds every time you talk to someone. Essentially, microphones pick up the sound and redirect it into your earpiece instead of locking it out as the ANC would do. In terms of ANC, in my experience the Jabra Elite 7 Pro sit directly on the podium alongside the AirPods Pro, meaning the Jabra does the noise cancellation very well.
Sound quality
Out of the box and without fiddling with the software EQ, the Elite 7 sounds fairly well. All the parts of a good music experience are here. The bass isn't too overwhelming, vocals and instruments are somewhat detailed. However I didn't get that "Pro" sounding experience without playing with the EQ.
It's acceptable, but in my opinion you shouldn't really have to make a single adjustment to get really good sound in a pair of earbuds that cost over 2 000 SEK. Other than that I can live with it, especially since I've learned through the years what type of sound I'm looking for in a pair of headphones and the EQ management doesn't really bother me. I can imagine it could bother others though.
As allways with Jabra products, phone calls and sound quality in calls are absolut top notch. Apperantly there are two mics and a bone conduction sensor on each earbud and it's clear that superb call quality is the focus of the Jabra Elite 7 Pro. Calls in various background environments sounded fantastic and people I spoke with said I sounded amazing too. Jabra calls this new combination mic/bone sensor technology Jabra MultiSensor Voice and with it delivers one of the best earbuds ever for calling.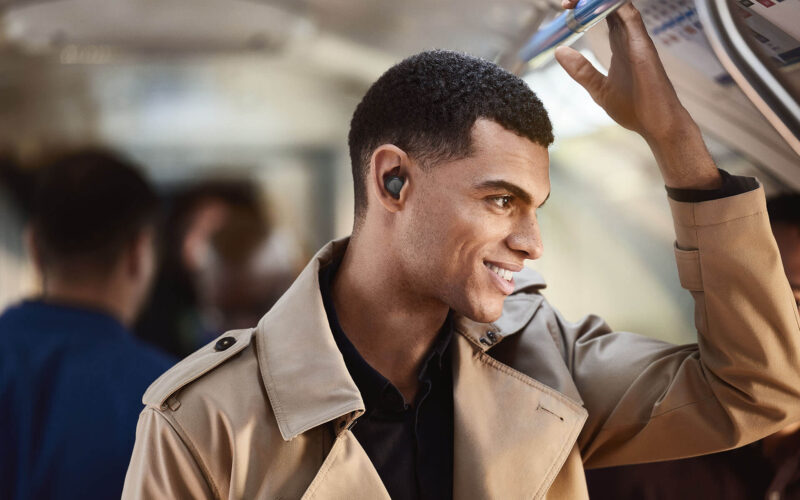 Verdict
There are plenty of software options to fully customize the earbud experience with the Jabra Elite 7 Pro and I highly recommend you go through the hearing test, ANC slider optimization, and all of the rest to get the headset setup just how you like.
The 2000 SEK ($200) price might feel high, but also fair for a pair of high-powered earbuds with all of these features, but if you don't make many calls or don't care much about ANC then I recommend you save your money and pick up the Jabra Elite 3 instead.
PROS
Good ANC
Neat software features
Good batterylife
Good overall sound
CONS
No Bluetooth multipoint (for now)
No aptX support
---
The Jabra Elite 7 Pro was sent to me for free for review, but I did not get paid to write this. The thoughts on this product are my own. You can grab the product from one of these swedish sites (or Jabra.com).