Razer Orochi v2 Review: A small success
Don't be fooled by its small size. This tiny temptress could be for long gaming sessions. The Razer Orochi v2 is a small mouse who's targeted at laptop gamers and its overall shape, tapered at the front and rear, lets it slip easily into any backpack pocket. It's also the most low-profile gaming mouse the company's ever made.
Design and comfort
At 10,7 x 6 cm, the Orochi V2 is longer and wider than the Razer DeathAdder V2 Mini, a mouse obviously made for small hands, but not by much. Even though I have medium sized hands, I find the Orochi v2 to be very comfortable for longer sessions. What helps, along with Razer's design, are the second-gen mechanical switches that make it possible to get clean, responsive clicks no matter your finger position. It also helps that the body is really lightweight. The scroll wheel has defined stops to it as well.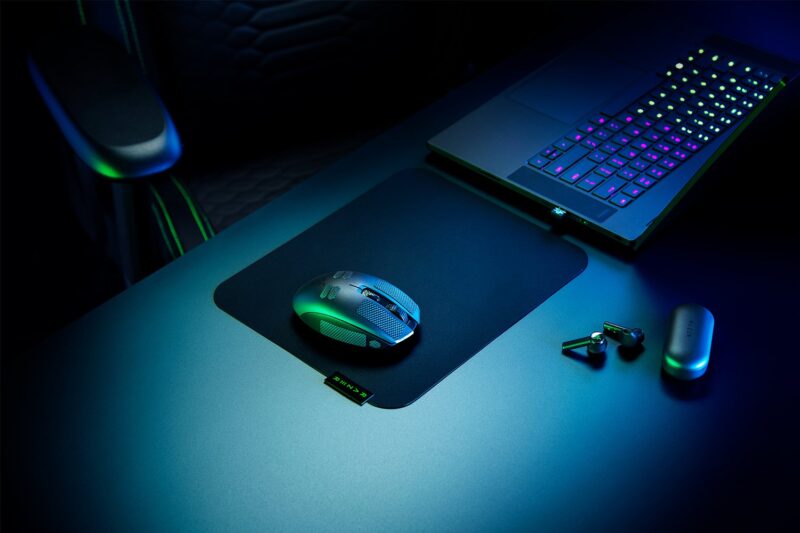 Features
A neat little feature is that the Orochi v2 runs on a single AA or AAA battery (you can use whichever one you have to hand). It also supposedly features up to 950 hours of battery life as a result which is a far higher number than most other wireless mice, and not by a small amount either.
Besides Bluetooth, the Orochi V2 features Hyperspeed tech. Which, according to Razer, provides a performance that is "at least 25% faster than any other gaming mouse".
The last "worth to notice" feature is its feather light weight. Coming in at just 60g without batteries, you won't be weighed down by it at all.
Performance
You might think that the Razer Orochi V2 would be somehow 'less' than a standard gaming mouse thanks to its petite nature, but that simply isn't the case. It performs beautifully in work tasks, and the scroll wheel has a pleasingly tactile action. Meanwhile, the mechanical switches offer a sharp, satisfying click.
During my time of testing the Orochi, working and gaming with its wireless dongle connection, I didn't have any problems with delays or connection drops. Razer's Orochi V2 simply helps prove that nowadays wireless gaming mice can really be trusted. Note, you can also opt for a Bluetooth 5.1 connection and free up a USB port on your computer.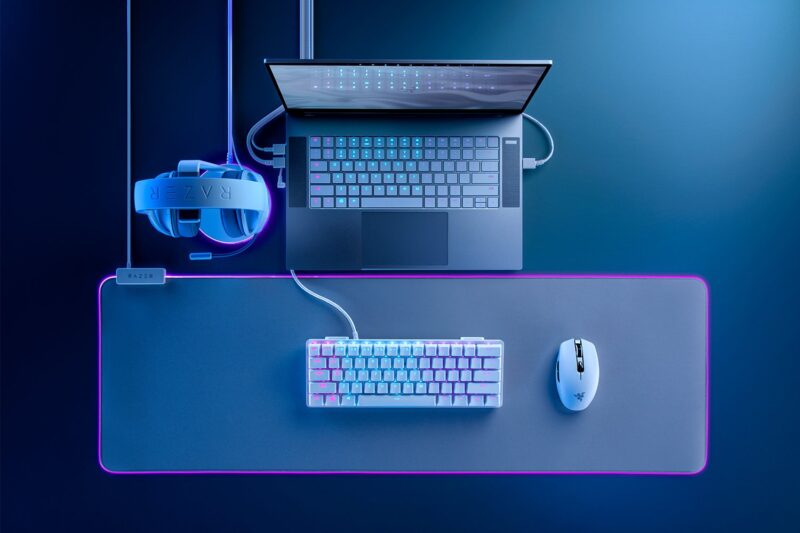 Verdict
If you want a good wireless gaming mouse on the go, it doesn't get much better than the Razer Orochi V2. I'll always throw it in my bag from now on, as soon as I'm on my way somewhere. Both for work and gaming.
PROS
Satisfying clicks
Outstanding battery life
Overall nice comfort
CONS
Some people might find it too small
_______________________________________________________________
The Razer Orochi v2 was sent to me for free for review, but I did not get paid to write this. The thoughts on this product are my own. You can grab the Razer Orochi v2 at Razer.