Google Nest Cam IQ Outdoor Review: Best Outdoor Security Camera 2020?
With its 4K sensor, the Nest Cam IQ proved to be one of the best-quality indoor security cameras out there. With the Nest Cam IQ Outdoor, the same quality and features come to a device for use outside.
With face recognition, which enables the camera to determine friend from foe and a cheaper Nest Aware subscription, this could be the ultimate security camera to monitor the outside of your home. But is it for everyone?
Installation
It's pretty and its it's powerful, however it's also a pain to install. Nest got rid of the hideous exposed power cable from the Nest Cam Outdoor (you know, the one someone could just cut to disarm your camera?) and went with a cleaner hidden cable design.
If you don't want to go through the rigamarole of installing the Nest Cam IQ Outdoor yourself, you can have a local professional do it for you. While getting it in place is trickier, this model of Nest Cam IQ is far more difficult to tamper with or steal.
Features
Getting the camera working means turning to the Nest app, which is used to control all of Nest's devices, from the Thermostat to any other cameras you have. The camera can connect to 802.11ac networks, which is handy, since you'll need this speed of network to deliver the best-quality video.
The camera has a 4K sensor but your footage is recorded in 1080p. This is because video recorded at 4K and then down-sampled looks better than footage shot natively at 1080p. And it saves a lot of data space.
Most importantly, you get a 4x zoom while maintaining the 1080p resolution, and there's a further digital zoom for a combined total of 12x. Google calls this Supersight. With the Supersight technology, the camera can zoom in and follow any area of interest captured, providing a close-up view. However Supersight does require a Nest Aware subscription to work, which means you'll have to pay extra to get it.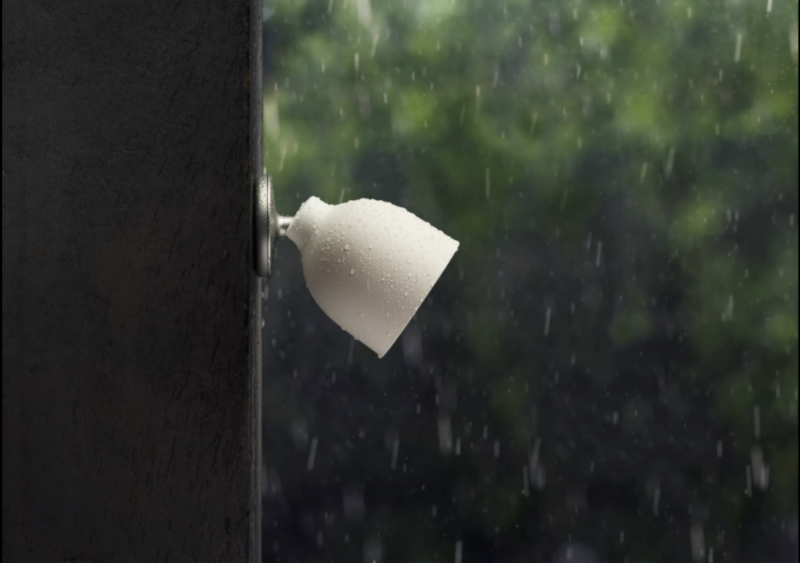 The Nest Cam IQ Outdoor also uses its 4K image sensor and actually learns who to expect and who is a stranger. At first, you'll receive alerts every time the camera senses a person. You can then select whether that person is a "familiar face" or not, which allows Nest to learn when it should send you notifications in the future. This also requires a Nest Aware subscription.
Nest offers 5-day, 10-day, and 30-day cloud storage options through its Nest Aware subscription (which cost $5, $10, and $30 per month, respectively). Nest Aware is technically not a required service, but if you decide to go without, Nest allows for only three hours of free cloud storage (you begin to understand that Google wants Nest Aware subscribers by now, dont you?).
Camera performance
Video quality is excellent and by far the best-quality outdoor camera that I've tested. Many cameras obscure details, particularly when dealing with a lot of foliage, but the Nest Cam IQ Outdoor gives super-sharp images, right into the image. Every detail is easy to spot, and I found fantastic detail in people's faces. You'll have no problems identifying individuals in the footage here.
At night, the camera lights up with 850nm IR LEDs. These provide a clear image and light a good distance: far enough away to catch people before they get too close to your home. Details are a little softer, but impressive nonetheless, with faces easy to make out.
Price
At 4000 SEK ($399), the Nest Cam IQ Outdoor is relatively affordable when you consider just how powerful it actually is just by itself. The downside is that if you want to take advantage of all of the high-end features, like Supersight and Familiar Face Alerts, you'll need to pay for a Nest Aware subscription.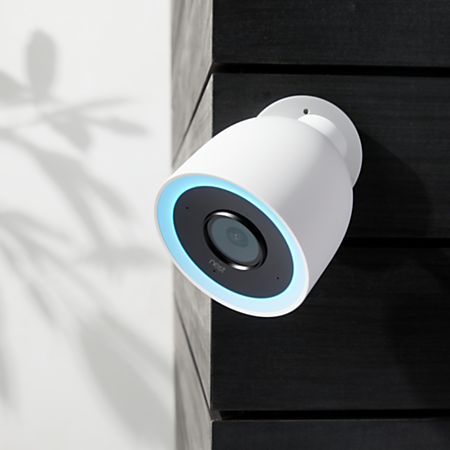 Verdict
I would like to state that Nest Cam IQ Outdoor is the best security camera on the market right now. However, I still can't recommend it for everyone, or at least not anyone looking for a budget setup.
For those who want the best quality and most secure solution and are not intimidated by monthly costs, this is THE solution for you.
PROS
Excellent video quality
Powerful face-recognition
High-quality cloud service with Nest Aware
Hard to tamper with or steal
CONS
May need professional installation
Need Nest Aware subscription to use its full potential