NZXT Canvas 27Q Review: Off To A Solid Start
There is an exciting new player in the monitor market. Well-known PC accessories/design masters NZXT have decided to enter the competition with their Canvas monitors. The first release consists of the premium models Canvas 27Q and Canvas 32Q (Curved), as well as the budget models Canvas 25F and Canvas 27F. NZXT was kind enough to send me the 27Q and 27F, to test and compare them and in this first review you will see the results from my test of the premium model Canvas 27Q.
Packaging and design
Actually, there is not much to say about the packaging itself, but NZXT does one thing unique here and I want to talk about it since it gives you, the customer, the opportunity to save a lot of money if you decide to buy computer monitors from NZXT. The reason for that is that you can choose to buy the monitors with or without a table stand.
If you already have monitor arms on your desk, there is of course no reason to pay extra for something you won't use. Good both from an economic and environmental point of view (more companies should follow suit). For the purpose of this review however, I received stands for the screens and they come packaged in a box next to the monitor itself.
One design feature that NZXT offers, which I have not seen anyone else offer, is the ability to combine different colors of panels and desk stands based on personal preference. For example, if you want a white panel and a black stand, or the other way around, that's fine. Even if the colors (currently) only extend to black and white, it's a nice touch.
Specifications
But what kind of specifications do we get in our new Canvas 27Q? Actually, it's pretty typical for a 1440p gaming monitor. It has an IPS display panel with a refresh rate of up to 165Hz and supports adaptive sync on both AMD (FreeSync) and Nvidia (G-sync). Video connectivity is a bit better than usual, with USB-C joining a pair of HDMI ports and a lone DisplayPort.
Display size: 27-inch
Native resolution: QHD (2,560×1,440)
Panel type: IPS
Refresh rate: Up to 165Hz
HDR: Yes, HDR10
Adaptive sync: AMD FreeSync Premium, G-Sync Compatible
Ports: 2x HDMI 2.0, DisplayPort 1.2, 2x USB Type-A, USB-C with DisplayPort Alternate Mode, USB-B (Upstream), 3.5mm audio
Stand adjustment: Height, tilt, swivel, pivot
VESA mount: Yes, 100x100mm
Speakers: No
And as of this writing, the 27Q without a stand is $175 (reduced from $249), making this display a very affordable option.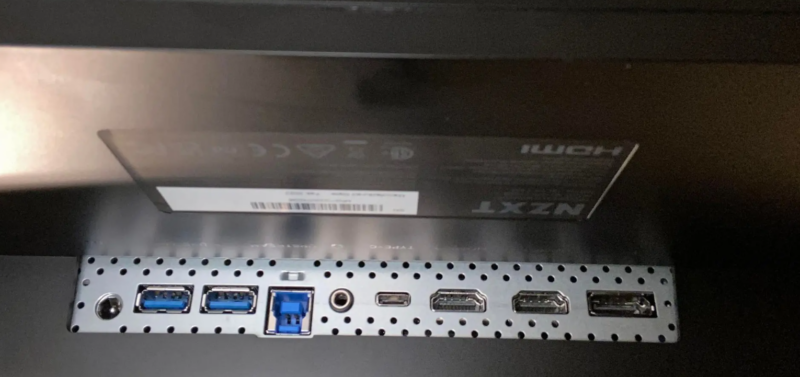 Features and menus
Although 165Hz isn't the absolute highest a 1440p monitor can deliver, it's decently smooth for most gamers and a tidy upgrade over the 144Hz you'll usually find on cheaper monitors (although 27Q is very cheap right now). The Canvas 27Q delivers an impressively low pixel response time and even though there's a little blur behind fast-moving images, there's no dramatic ghosting or coronas that can make for unsightly visuals.
For image settings the monitor has a number of preset modes, but they all fail to impress me. Most wildly alter image quality in ways I didn't find pleasing. The "Professional" setting is the biggest miss. I hoped this might be an sRGB mode. Instead, it merely changes color temperature to warm, lowers brightness, and makes some ill-advised tweaks to contrast and sharpness. I end up using the standard image for almost all of my testing.
What about sound? Well, there aren't any – at least not in the form of speakers. 3.5mm audio output is all we get, which however helps keep the price down. But if you're buying the monitor for gaming, I assume you (just like me) use dedicated gaming headphones anyway.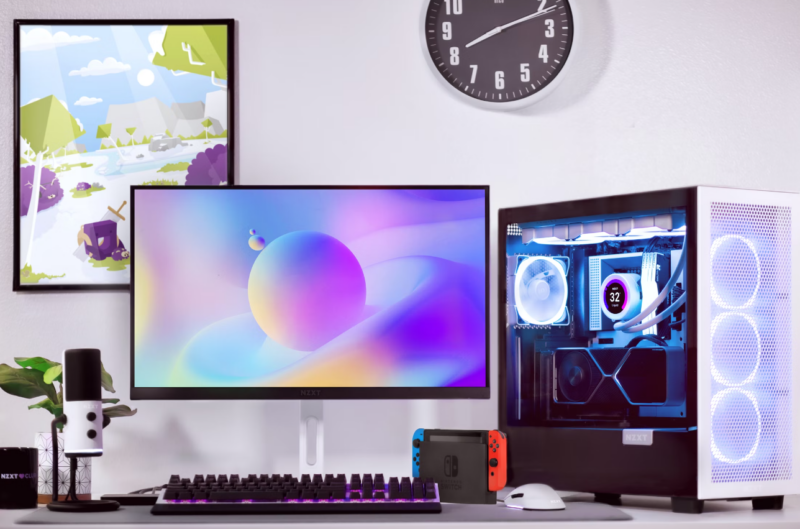 Early verdict
I've only had time to test the Canvas 27Q for just over a week, but I'm still impressed by what I've seen so far. It doesn't have much HDR performance but it's still reasonably bright and very colorful, and can deliver an image that pops.
Honestly, I don't know how this monitor can be as cheap as it is right now, and that makes it a no-brainer for anyone looking for a solid and capable mid-range monitor that won't swallow the whole wallet.