FIFA 22 (PS5) Review: The Most Realistic FIFA Ever
With a little perspective on the whole thing, FIFA 21 was a very unrealistic football game. It was all about speed and impossible tricks and dribbles. It felt like EA was trying to flirt with the FIFA Volta mode a little too much. This year, the direction has been completely reversed and now I dare say that, on the whole, FIFA 22 is the most realistic FIFA ever. But let's take it from the beginning.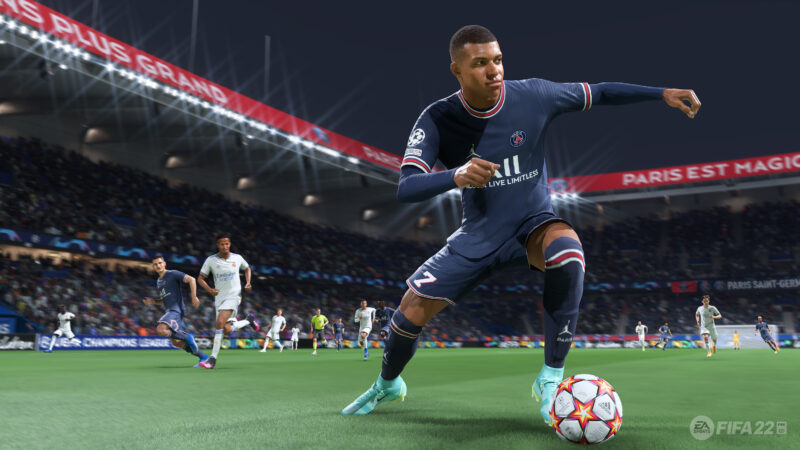 Gameplay
Stepping onto the field for the first time will feel very familiar. Most of the fundamentals remain the same and at its core, this is still a FIFA game on the divisive Frostbite engine. However, this year brings improvements to almost every facet of play, improvements that makes the game feel much more realistic.
The first thing you'll notice is that the game speed has been slowed down – much more in line with the beautiful game. The more you play, the more the nuanced changes become apparent. This becomes very clear as we no longer need to use our fastest center backs or full backs, to have a chance to catch up with forwards in the game. It's now at least as important to have good, physical attributes in the backline. EA has also increased the speed properties on especially the center backs and lowered them on forwards. Pepe, the 36-year-old center back, now has 80 in speed, for example. This is an increase of +14 from last year.
Of course, such major changes in the basic settings cause many to raise their voices. I have seen many complaints online that the game is now "far too slow", but I appreciate the changes. It's more accurate to real-life football and more satisfying as a result. You're rewarded for being patient and methodical in your build-up play, but crosses are now a useful tactic if you have a striker who's strong in the air and adept at peeling off their marker. I guess you could say that it's now required that you play football as a team instead of a one-man show.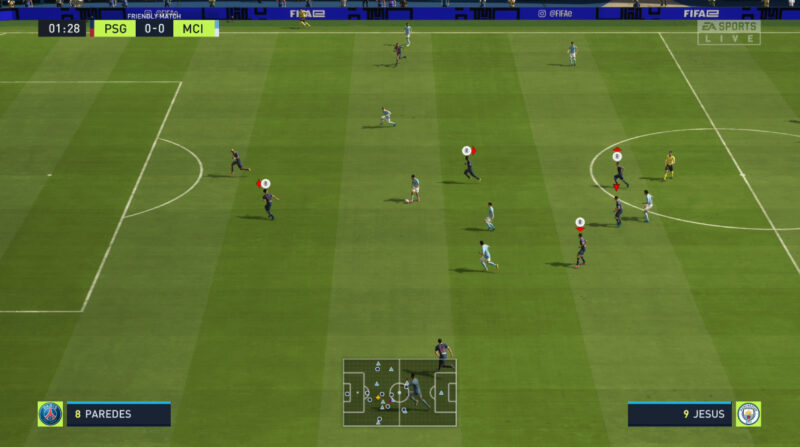 Game Modes
There really is a game mode for everyone here. Exhibition games alone has enough match variants to keep many players going, but that is just the beginning. Ultimate Team, Pro Clubs and Volta still remain, with a few tweaks. Volta was what I played the most last year and this year it seems even better (it's a half step towards what I truly want – a standalone sequel to FIFA Street).
This year, however, I haven't really been able to tear myself away from the career mode that I started when I got access to my review copy of FIFA, it is really a fun take on the classic FM. I did encounter a rather bizarre bug during my first year in career mode though. My avatar, on which I chose the year of birth in 1997, was said to be 34 years old and wanted to put the shoes on the shelf after one season. I started a new career after that and then everything was normal again. Strange!
Ultimate Team is the game's most popular mode and it's improved a lot this year. The "Team of the Week" for instance was not too exciting in FIFA 21, and the dev team has responded this year with a new bonus for some players every week – which means they can be upgraded higher than usual. It should give us all something to watch out for, on top of the TotW news itself.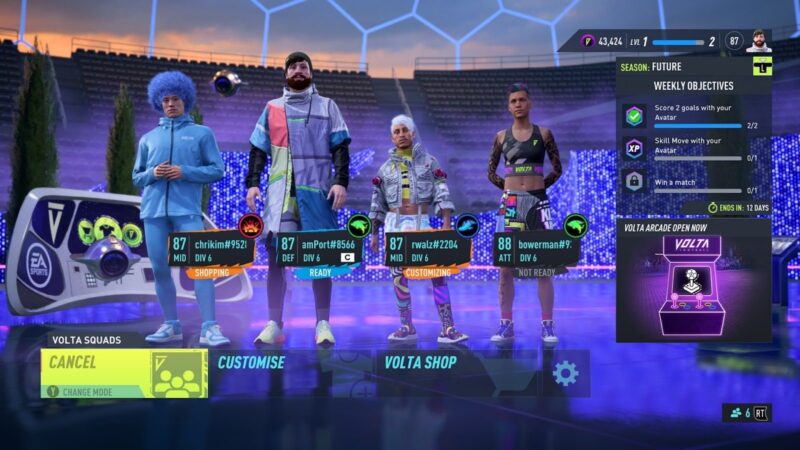 The introduction of more icons such as Wayne Rooney and Robin van Persie, along with a number of other iconic players in the form of FUT Heroes, gives players more special edition cards to collect. The latter will also be upgraded over time.
Verdict
Actually, it's easy to say every year that a sports game like FIFA is "the best FIFA so far", because you can only take last year's game and make it a little bit better.
Therefore, it is very welcome that EA is brave enough to throw up everything we are used to and deliver the most realistic FIFA so far. It will not be met with cheers by everyone, but I am absolutely convinced that very many new fans will join.
Score: 8/10
FIFA 22 is available on Xbox Series X and Series S, Google Stadia, PlayStation 4, PlayStation 5, Nintendo Switch, Xbox One, Microsoft Windows. I reviewed the game on Playstation 5 with a code provided by the publisher.