Courant Catch 3 Quick Look: Luxury charging!
Never before has something as common as a charger been the subject of discussion in my home. Until now. Because even though Courant's Catch: 3 charger is a regular charger, it makes charging an unusually luxurious experience.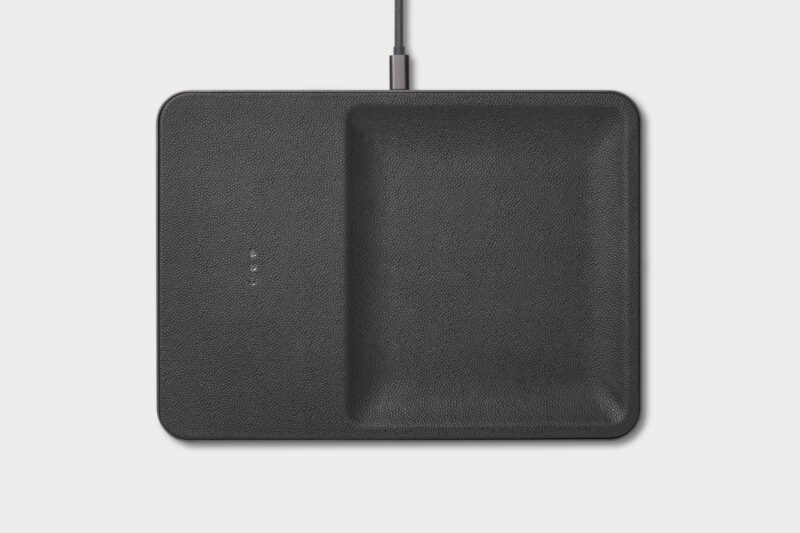 When it comes to wireless charging, no one does it better or more aesthetically than Courant. They're a company solely dedicated to beautifully-made and powerful wireless charging devices. Courant has a line of wireless charging stations, products they call "catches," that come in a variety of styles, shapes and colors — all in handsome leather.
The Catch 3 is a gorgeous charging pad compatible with iPhones, Androids (and most other smartphones as well as the latest model of Apple's AirPods – AirPods Pro). Just throw them on the charging pad to the left and let it work its magic.
But the Catch 3 isn't just a charger. It's also got a catch-all tray to throw your keys, wallet and other items into so everything stays in one place. If you've ever been in a hurry to get out the door and couldn't find a crucial item, you know how useful this will be. Plus, each one is built to last with luxurious Pebble-Grain Italian leather from Tuscany that comes in a variety of colors to match any kitchen or bedroom design.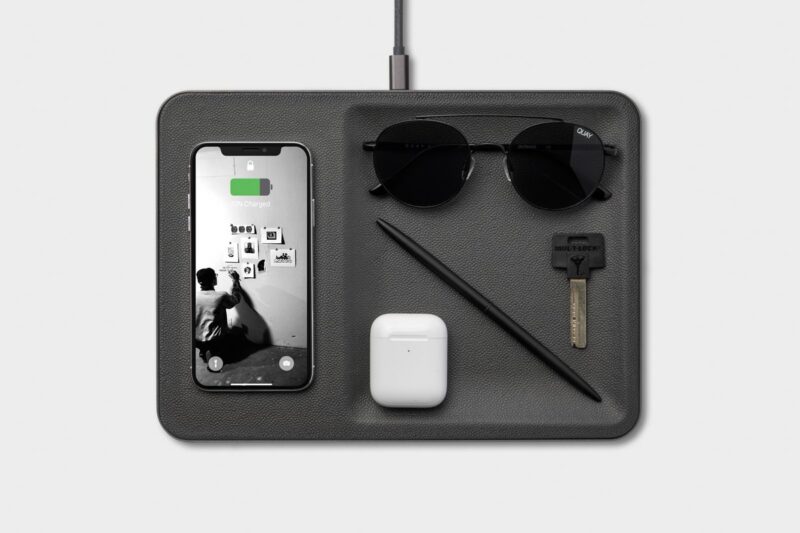 The charger is designed to be weighted and non-slip so your devices will stay put no matter what happens around them. The sides are high-grade aluminum alloy and constructed to last for years without wear and tear. Plus, each Courant wireless charging pad is equipped with a durable nylon cable (USB-C) so you can rely on this dependable device for a charge anytime. It will charge through most cases up to 3mm in thickness quickly with a 10W charger, twice as fast as the standard 5W charger included with many phones.
No matter what your routine is or how many devices you have, I can recommend the Courant Catch 3. At the end of a long day, simply empty your pockets into the tray and relax as your smartphone and AirPods instantly start charging. In the morning, your keys, wallet and AirPods are right where you left them, ready for another day.
My house once looked like something out of an old 80's movie – with cords and wires and devices everywhere. Not so much anymore.