Wireless CarPlay Dongle Review: Carplay as it's meant to be
As you know Apple Carplay is the most common way to allow users to have their media and favorite apps from their iPhones visible in their cars infotainment systems. You might think that a wireless solution for this is standard in 2021? No, very few cars still support wireless Apple Carplay. With the Re-stream C2A (gen 2) dongle from eftermontering.se however, you won't have to bother with those cables anymore. Sounds good? Let's find out!
What is it?
Re-stream C2A (from now on referred to as "the adapter" ) is a small black adapter accompanied by a cord that you plug into the car's intended Apple Carlplay USB port. Yes it's right, this adapter does not magically give you Apple Carplay, it gives you wireless Apple Carplay in a car that already has Apple Carplay installed. In other words, a requirement is that you already have threaded Carplay in your car, otherwise this will not work for you. I've tested this adapter paired with a iPhone 12 Pro.
The adapter is plug n' play so the installation process is somewhat straightforward. You plug the adapter into the car, approve it on the car's screen and then search for the adapter in the iPhone's bluetooth settings, pair it, wait a few seconds – and it's done. You only need to do this the first time you use the adapter, after that, your phone connects automatically every time you get in the car. Or at least it supposed to.
It turns out, at least for me, this is only true after an update of the firmware inside the adapter. When this is done however, everything seems to be working fine, and my phone connects to my cars infotainment system and gives me wireless Apple Carplay.
Updating the fimware is easy, you just navigate to 192.168.50.2 in your phone's browser and follow onscreen instructions.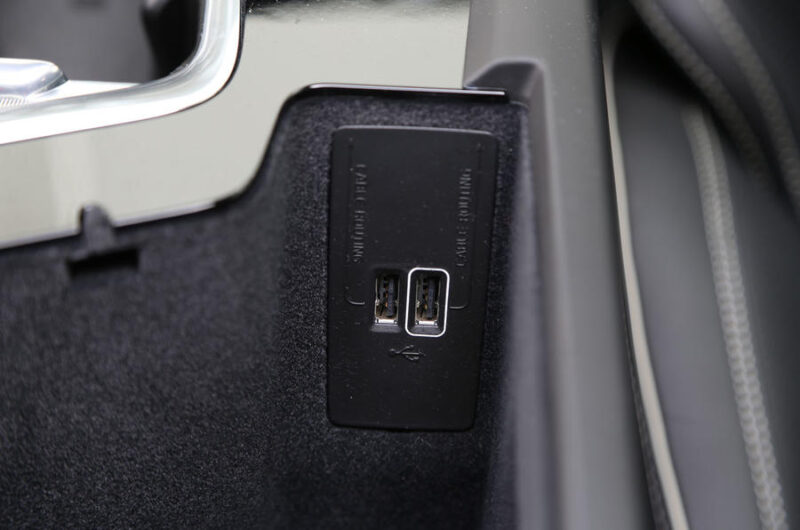 Build quality
As with almost all adapters that are not made by Apple, it feels a bit cheap. The plastic itself weighs nothing and I'm not sure I like the the glossy finnish (matte black everything!). But remember, it's the solution that you pay for here, not the material. And who cares about the looks of an adapter you'll hideaway anyway?
A big plus however, is that its USB-C and that you can remove the cable. This means you can change it if it happens to break.
Performance
Apart from the installations process which took a while since I had to upgrade the firmware, during my initial tests I've had very few bugs or issues. The only infuriating thing I have come across, is that for some reason it says "connection error" sometimes (only sometimes…) when I get in my car. If I unplug the adapter and plug it back in, everything starts up again in a few seconds. The people behind this product told me they were aware of bugs with the latest infotainment system update in Volvo V90 CC (which is my test car), so maybe that's why? They were also clear that they are working on updates for the adapter, so in other words, it's somewhat future-proof.
While connected wirelessly it might take a few microseconds more to fast forward or rewind a song from Spotify, and the update frequency in Google Maps is a tiny bit slower than over a cable. This is barely noticeable however, and it's nothing that bothers me while using Apple Carplay.
I will continue to test this in the long run, to see what possible bugs or problems that occur and of course report on them.
Market and pricing
The Re-stream C2A (gen 2) costs € 179 (it's actually on sale) which is expensive, yes. But, stepping into your car and just drive away instead of picking up your phone from your pocket or bag really makes all the difference in the world to how smooth Apple Carplay is experienced.
There are a number of different adapters out there claiming to deliver the same product as Re-stream C2A does. The difference, from what I have seen , is that none of the other products have received the same predominantly positive feedback.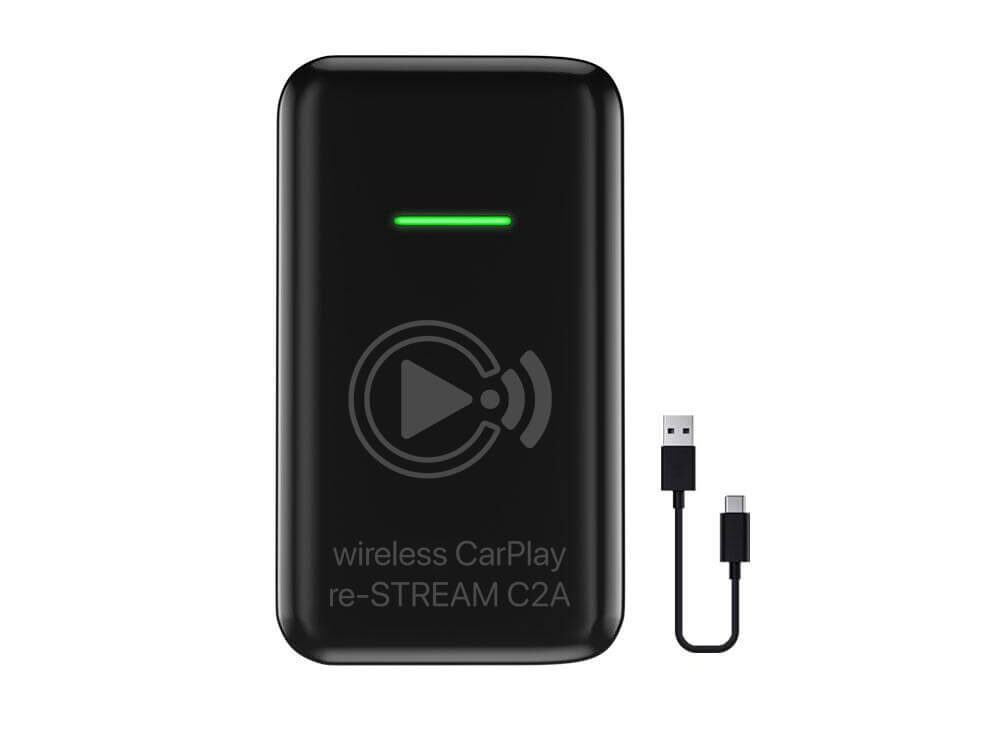 Verdict
Having to connect your smartphone via a cord may not be a problem for many of you, especially not for longer trips. But for shorter trips, it's disturbing to always have to pull your phone out of your pocket and find the cord every time you're going somewhere.
The Re-stream C2A (gen 2) really eliminates the disturbing parts of Apple Carplay even if it takes a while longer for you to get connected. Therefore I can highly recommend this product to anyone that has "old-fashioned" Apple Carplay in their car today.
PROS
Wireless Apple Carplay (yay!)
Discard the cords!
Easy to use.
CONS
_______________________________________________________________
The re-STREAM C2A was sent to me for free for review, but I did not get paid to write this. The thoughts on this product are my own.
You can grab the re-STREAM C2A at re-stream.se or eftermontering.se.