Watch Dogs: Legion (PS5) Review: Beautiful futuristic London
Before I go any further and dive into the details of Watch Dogs: Legion, I want to clarify a few things. I played the first Watch dogs game when it was released back in 2014 for about an hour, before I realized it didn't live up to my expectations and I quit never to pick it up again. Also, I have never been to London. Well then, with that said, let's get to it.
In Watch Dogs: Legion we find ourselves in the middle of a dystopian alternative London and holograms, electric cars, and plenty of drones are regular occurrences in the city landscape. We follow a hacktivist resistance group known as DedSec as they try to bring down a corrupt private security organisation known as Albion. This is all done whilst trying to stop an opposing group of hackers known as Zero Day, as well as bringing down the corrupt Clan Kelley. It may sound like a lot but the way the story weaves together is like watching a 007 movie, and without too much imagination, it could actually be something taken out of reality.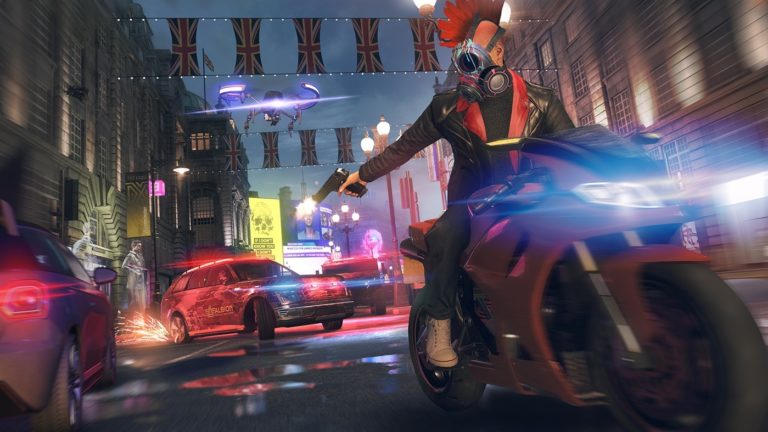 Gameplay
Getting around the city is just as easy as you'd expect with a wealth of options available to players in the futuristic city. Autonomous cars are one option that will allow passengers to sit back and relax whilst the vehicle follows the waypoint that is set on the map screen. Of course, if you want to get there faster you can always control the vehicles yourself and disobey every rule of the Highway Code. These won't land you in heat, however, which would've been a nice touch if it was added in, just be careful as some of the vehicles you can control are extremely fast and others handle more like Bambi on ice than an electric car.
Aside from the vehicular transportation options, players can fast travel to any underground station they have discovered. Speaking of which, fast traveling has finally ended up in its proper element with the new super-fast SSD consoles (PS5 and XSX), since there's no longer any loading times at all.
The game is (which we got used to by now) packed of main missions, side quests and fun little mini-games for players to get stuck into. The mini-games can range from playing rounds of darts, reaching high scores in games of keepy-ups in the park to even full-on underground bare-knuckle (for the most part) brawls. You're always given a choice to go into each mission all guns blazing, or if you prefer, to use all the gadgets at your disposal and hack as much of the enemy's technology as possible to complete your task in an as stealthy way as possible.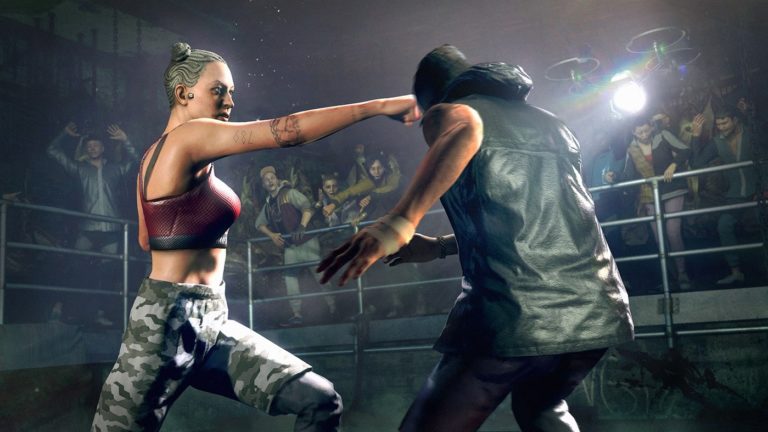 Graphic and visuals
Visually I find Watch Dogs: Legion to be as close to a mini version of the real London as it could be. A London that has moments of complete accuracy in the details of the streets while also being able to create new buildings, Tube stations, and bits of geography that does not exist in the real world. However, what I can tell for sure is that all the major icons are there – Big Ben, the Tower of London, and The London Eye etc. – and I've found it a delight to wander around the city, as I've never been there myself.
The Graphics are good, and sometimes very good. But it's same here as with many other "next-gen ports", that it sometimes becomes very clear that the game is developed for the previous generation of consoles.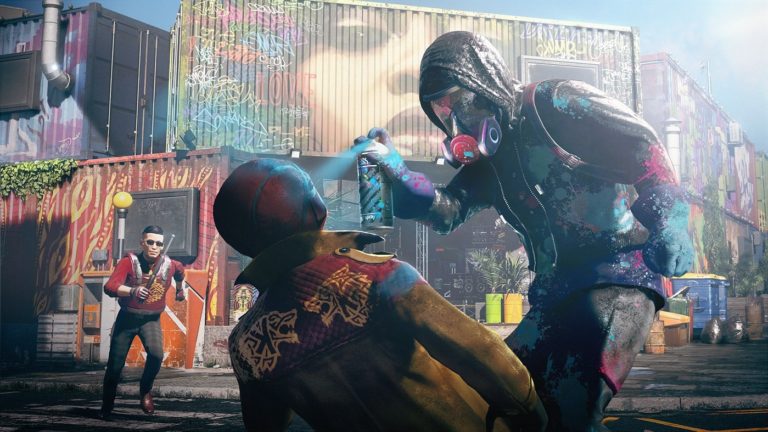 Verdict
Ubisoft Toronto have brought the gritty dystopian future of London into our homes and made it feel like a possible reality. In terms of quality, it mixes high with low and I can really imagine that the die-hard Watch Dogs fans have many fun playing hours ahead of them. And although I also appreciate the game and will pick it up every now and then, I think Ubisoft's second major game this launch (Assassins Creed Valhalla), is what will bind me the most.
Score: 7/10
Watch Dogs: Legion is available on PC, Xbox One, Xbox Series X/S, PS4, PS5 and Stadia. I reviewed the game on Playstation 5 with a code provided by the publisher.