The Elder Scrolls: Castles – A Glimpse of the Future While We Wait for Skyrim's Sequel
Fans have been eagerly awaiting the next installment in the Elder Scrolls series for what feels like an eternity, and it seems we'll have to wait a while longer for the highly anticipated sixth entry. However, if you're yearning for a new gaming experience to tide you over, The Elder Scrolls: Castles might offer a small but satisfying consolation. Released as an "early access" game on Google Play, it bears a striking resemblance, at least visually, to the 2015 hit, Fallout Shelter. In this game, players are tasked with managing a castle, and from the images available, it appears to incorporate some role-playing elements as players make decisions as rulers, all while featuring exciting battles.
The Elder Scrolls series, developed by Bethesda Game Studios, is renowned for its sprawling open-world fantasy RPGs that have captivated players for years. The last main installment, Skyrim, was released in 2011, and fans have been eagerly anticipating news of the next chapter in the series ever since. Despite the long wait, Bethesda has remained tight-lipped about the release date of Elder Scrolls VI, leaving fans to speculate and hope for any information about their favorite fantasy universe.
Castles: While the wait for Elder Scrolls VI continues, The Elder Scrolls: Castles offers a glimpse into the universe fans adore. This mobile game, initially released in early access on Google Play, provides a temporary escape for fans craving fresh Elder Scrolls content. Its visual style harkens back to Bethesda's 2015 mobile hit, Fallout Shelter, which was set in the post-apocalyptic Fallout universe.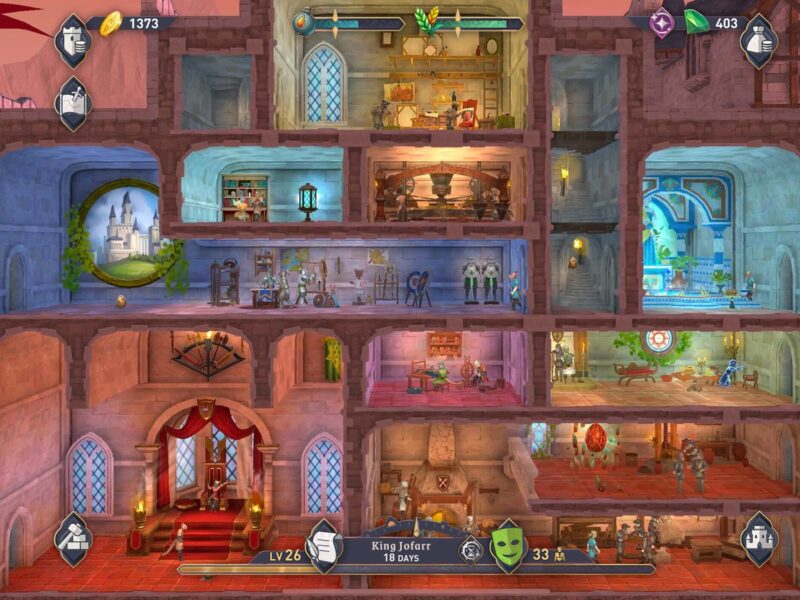 In The Elder Scrolls: Castles, players step into the role of a ruler entrusted with managing a castle. The images released so far suggest that this game not only delves into the managerial aspects of ruling but also introduces role-playing elements. Players may find themselves faced with decisions that affect their kingdom, its inhabitants, and the realm at large. This blend of strategy and role-playing promises to be an exciting addition for fans of the series.
In addition to the strategic elements, The Elder Scrolls: Castles also incorporates battles. While details remain limited, it's safe to assume that players will be able to defend their castles and engage in combat to protect their realm. This inclusion of action sequences in a game primarily focused on castle management adds depth and variety to the gameplay experience.
While The Elder Scrolls VI remains shrouded in mystery, The Elder Scrolls: Castles offers a temporary respite for fans yearning for a new adventure in the Elder Scrolls universe. This early access mobile game combines the visual charm of Fallout Shelter with strategic castle management and role-playing elements. As we continue to wait for the next epic chapter in the Elder Scrolls saga, this mobile game provides a small but welcome taste of the fantasy world we all love. So, if you can't wait to return to Tamriel, give The Elder Scrolls: Castles a try and embark on your own royal journey while patiently anticipating the future of the Elder Scrolls series.
Source: Google Play