Samsung Galaxy Z Fold4 Review: This Is Not A Gimmick Anymore
I'll be honest. I have steadfastly argued that foldable phones are just a gimmick for the past few years. That the screen will wear down over time, that the crease will look unnatural and that debris and dust will collect there and spoil the experience. I still think I was right about some of my arguments, but for the rest, I think I have to give in. This is no longer a gimmick.


What's new
One of the most important news in the Samsung Galaxy Z Fold 4 (from now on called Fold 4), apart from the new Qualcomm Snapdragon 8+ Gen 1 CPU with higher performance, is that Samsung adjusted the design and aspect ratios of the screens. There are no huge differences, but the screens have become shorter and wider, both on the inside and outside. Of course, "wider" and "higher" depends on how you hold it, especially the inside, but here I mean if you fold it open like a book, or hold it vertically like a folded smartphone.
The new wider aspect ratio makes the screen on the outside more spacious, which also means it's now much easier to navigate with one hand, and it's easier to do fiddly things like typing text and managing notifications. Web pages and apps look better than ever on the external screen and perhaps above all the camera app, which previously had a far too compact viewfinder. Other than that, the metal sides are slightly flatter with a premium, glossy finish and the hinge is thinner than ever. The flatter edges are a good addition and with the glossy finish they do a good enough job of ensuring that it doesn't look exactly like its predecessor. But even though Samsung made these tweaks, I'd argue that the general look is reminiscent of last year's version.
Software wise, you'll find Android 12L and One UI 4.1.1 on the Fold 4. This is actually the first smartphone to ship with Android 12L, a special iteration of Android that Google has created for devices with large screens. The addition of the taskbar is one of the biggest and most useful changes. It provides an almost desktop-like multitasking experience, in that you get quicker access to recent and most used apps.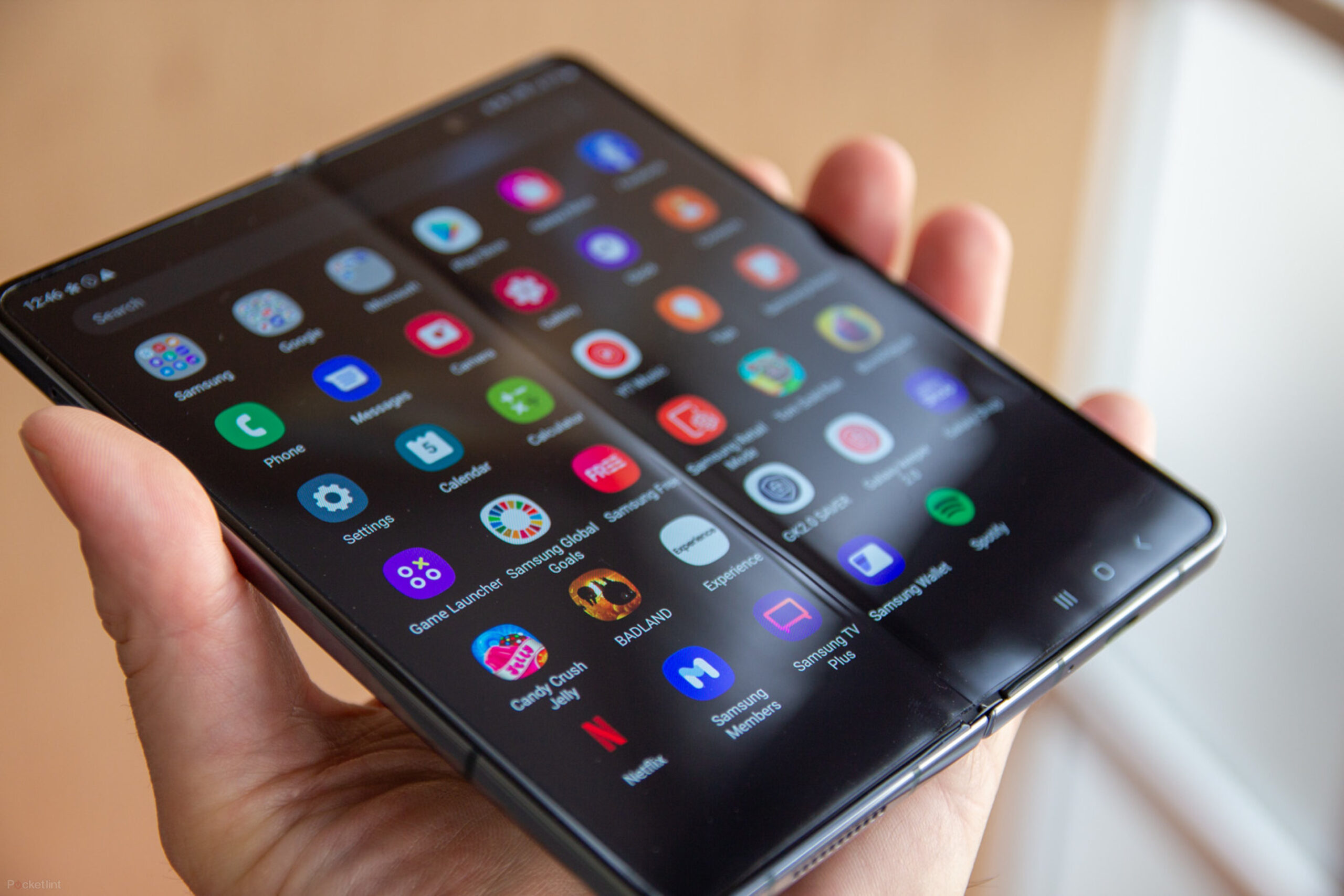 Displays
As I've already mentioned, the 6.2-inch AMOLED 120Hz display (on the outside) is the same size as its predecessor, but it has a wider 23.1:9 aspect ratio since Samsung managed to trimm the bezels. This makes an incredible difference in the user experience. The foldable display is also the same 7.6-inch size as its predecessor, however, it too benefits from significantly trimmed bezels. This makes the viewing experience so much better than before and I really enjoy using it in table mode.
Samsung claims the screen is 45% more durable than last year but I would still keep it away from children as it simply isn't as robust as traditional hardened glass (and children shouldn't be playing with a $1,800 device).
And what about that crease that have had me sceptical for so many years? Well, there's still a crease along the fold, which you can feel with your finger and see at an angle. It would be better if it wasn't there BUT you probobaly won't notice it within a few minutes of using the device, it's like your brain hides it from you.


Cameras
The Fold 4 has five cameras in total: a new triple system on the back, a 10MP selfie camera on the front and an additional 4MP selfie camera hidden under the top right of the internal screen.
The tree rear cameras are largely the same as those fitted to the S22+ and are a significant upgrade from last year's Fold 3, which received criticism for its cameras in particular. The 50MP main camera is fantastic and takes excellent pictures in a variety of lighting conditions with very good low light performance. Note that it is not the premium camera from the Galaxy S22 Ultra with its 108-megapixel sensor and monster zoom that has been implemented here, presumably because then it would have stuck out too much on the back. The other two cameras, the 3x optical zoom lens and the ultrawide is great for landscapes and group shots.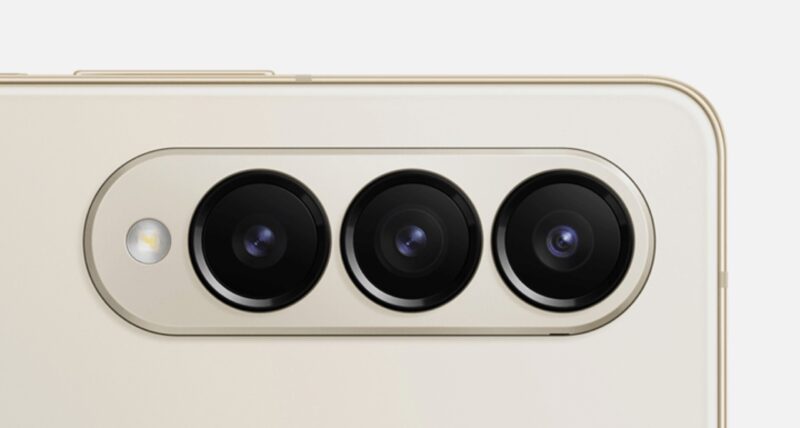 Video shot by all three is good, too, but the ultrawide is limited to 30 frames a second for some reason. And they can't compete against iPhone 14 Pro / Pro Max in terms of pure video quality. The under-display selfie camera on the foldable display is a nice "feature", but of poor quality for photos. It works good enough for video calls though. The outside 10MP selfie camera is much better.
Overall, since the cameras on the Fold 4 now match all (but Samsung's top S22 Ultra cameraphone) making them some of the very best on the market.


Gaming Performance
This whole segment will be featured in a video on Techcravers YouTube Channel so make sure to Subscribe to my channel so you don't miss that.

Battery
The Fold 4 have the same 4,400mAh battery as its predecessor, which might sound bad. However, power efficiency has been improved across many areas, and it has a positive impact on the battery longevity. During testing, the Fold 4 made it through a full day of regular usage—using social media, watching YouTube videos, checking email, using work applications, browsing the web, playing some games, and more. The Fold 4 also has solid standby time, meaning you won't have to worry about this device running out of battery before the day's end unless you play a lot of games or stream 4K video all day.
The phone takes about 80 minutes to fully charge, hitting 50% in 30 minutes using a 25W or greater USB-C power adaptor (which is not included).

Price
This is where the Fold 4 is no longer a phone that can be recommended to everyone. Samsung lowered the price between the Galaxy Z Fold 2 and Galaxy Z Fold 3, but now they have raised the price of the base model again. With 256 gigabytes of storage, the Fold 4 now costs 19,990 SEK (about $1,800 USD).

Verdict
I am the first to sign that foldable phones are no longer a gimmick. The Samsung Galaxy Z Fold 4 is a fully developed hybrid phone/tablet that in many ways surprises me with what it can do in terms of fancy features and not least performance (Gaming Performance Video will drop on Techcravers Channel). However, as I have mentioned, it is not a phone that can be recommended for everyone given the high price tag.
If you're looking for the most innovative thing on the mobile market right now, and if the price tag doesn't scare you, give the Fold 4 a try.