Samsung Galaxy Watch 5 Pro Review: Is It Pro Enough?
The Samsung Galaxy Watch 5 Pro is the first 'Pro' model in Samsung's wearable lineup. The top model is supposed to be particularly robust, have longer battery life, and is therefore particularly suitable for athletes and outdoor enthusiasts – but is it pro enough?


Design
The Watch 5 Pro only comes in one size, which is 45mm, so you don't get the same options that you do with the regular Watch 5. It's a bigger device overall, because the larger battery makes for a thicker body, while the raised bezel to protect the display makes it a mite bigger again. So it's easy to understand why Samsung (just like Apple did with their Apple Watch Ultra) went for one size only. You do get the option to choose between black and grey titanium though.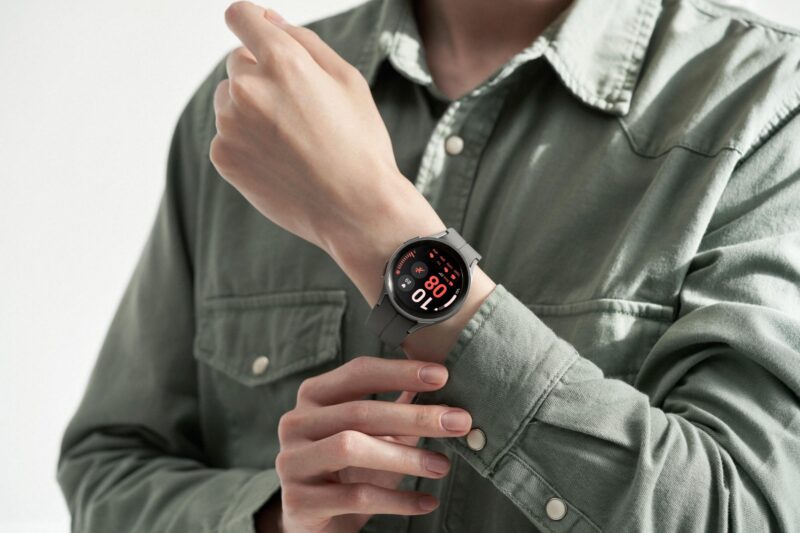 And this is a great-looking watch in my opinion. With its sleek round black titanium casing, and the black bezel around the screen curving upwards to that protruding frame it looks like a premium smartwatch. It's probably the most elegant watch Samsung has ever designed, and that's despite it being quite a big device.
It's also the toughest of the new Galaxy Watch models too. The titanium body adds durability, with enhanced sapphire crystal glass covering the display, which is said to be tougher than the Galaxy Watch 5. There's also IP68 protection, or 5ATM.
The watch has two hardware buttons, and the long-press or double-press triggers can be customized. By default, a long press of the top button triggers Bixby (Samsung's virtual assistant), and the bottom button brings up Samsung Pay, but these buttons can be configured to your liking.


Display and software features
The display of the Watch 5 Pro, es generally very good. It's 1.4-inch round super AMOLED display is sharp, bright and colourful. It's also one of the first WearOS watches I've tested in a while that hasn't needed manual brightness adjustment either, since its auto brightness seems to do a great job of ensuring the display is always easy to read. It has a few standard watch faces installed for you to choose from and you can of course download many more from Play Store.
Speaking of Play Store. The Samsung Wear app, which can be downloaded from the Play Store, is required for the setup. At least Android 8 should be installed on the smartphone and linking with iOS devices is not possible at all.
The basic settings of the watch are made via this app as well. This includes the notifications of individual apps, sounds, and vibrations, the display settings, or even the customization of the buttons. You can also select watch faces, change the app screen's layout, and adjust the content, such as the arrangement of the tiles and it all works quite fine.
Something bad however, to access many basic functionalities, like running an ECG (electrocardiogram), the watch prompts you to download an additional app on your phone. That's fine I quess, but the bad part is that, is that the app needs to be downloaded from Samsung's app store, and not Google's Play Store.


Health tracking
The Watch 5 Pro comes with all-day heart rate sensor, SpO2 (blood oxygen measurement) ECG (via the downloadable app mentioned earlier) sleep tracking, cycle tracking, workout modes and built-in GPS. And it does get a lot of this right, including – arguably – the most important thing: heart rate. Where some older models, and other watches, struggle with high intensity interval (HIIT) workouts, or any workout where your heart rate suddenly changes, the Watch 5 Pro seems responsive and accurate.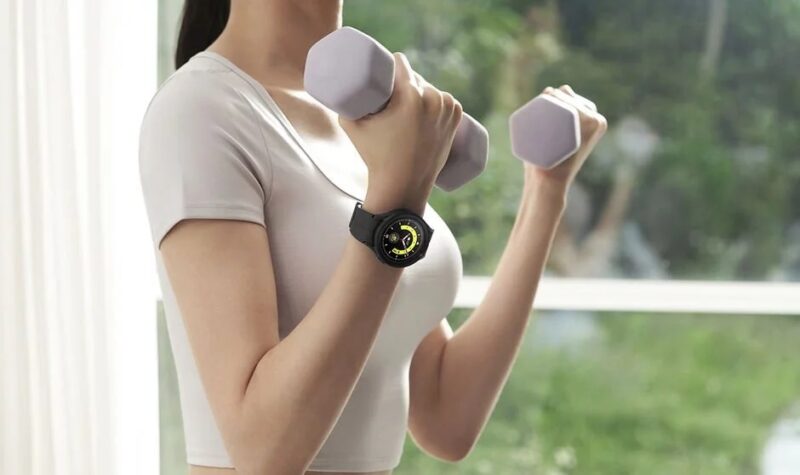 Battery
With its 590 mAh battery, the Watch 5 Pro has the largest battery that Samsung has installed in a wearable so far. Thus, the Pro model achieves much better runtimes than the normal Watch 5, but it is still far away from those of other manufacturers like Garmin and Fitbit. When all sensors and the always-on display are enabled, the smartwatch lasts for about 36 hours without sports sessions. With the Always-On display deactivated the battery lasts for about 48 hours continuous use. Should go without saying that less frequent measurements, synchronizations, and deactivating the automatic workout recording, for example, offer a lot of potential for saving energy.
The smartwatch is charged wirelessly via the Qi standard. Reverse wireless charging with a corresponding smartphone is also possible.


Verdict
Ultimately, I think the Galaxy Watch 5 Pro performance is excellent. Battery life is at least good enough to take you though a day, a night and the day after. The measurements are accurate and the overall speed of the watch while scolling the menus are great.
It's however a bad thing that Samsung still want you to use severeal different app stores to get the most out of your expensive new smartwatch. This alone makes it impossible to recommend this device for anywant who want a 100% 'pick up and play experience'.
For anyone else who want a solid, premium and feature packed watch and dont mind some tinkering, this will be a perfect buy.