Jabra Elite 45h Review: My kids approve!
Finally I have had time to test Jabra's on ear headphones, the Jabra Elite 45h over a longer period of time. And let me state it directly, it was not directly disappointing. I'm normally not a fan of on-ear headphones, in fact, I havn't really understood why they even exist, when they are always overcome by their bigger siblings the over-ear headphones. But in this review I will try to sort it out.
Overall functions
There's nothing fancy about Jabra's new on-ear Elite 45h headphones—there's no ANC, ambient listening mode, or fitness features—but what they do, they do quite well. At 990 SEK ($ 99), the headphones deliver excellent audio, the fit is exceedingly comfortable, and the design is stylish and easy to operate. There's voice control available from Amazon Alexa, Google Assistant, or Siri.
They also use the same app, with user-adjustable EQ and a number of other useful features, as some the pricier Jabra models. The app walks you through a brief hearing test to establish exactly how the EQs should be set to best suit your ears. That all makes these excellent on-ear headphones for the price, ideal for your home office, or or as it would turn out, as headphones for my children during long car journeys. They have previously had headphones that did not really appeal to them, as they squeezed too much over their heads. Not once have I received complaints about Elite 45h – so thank you for that Jabra!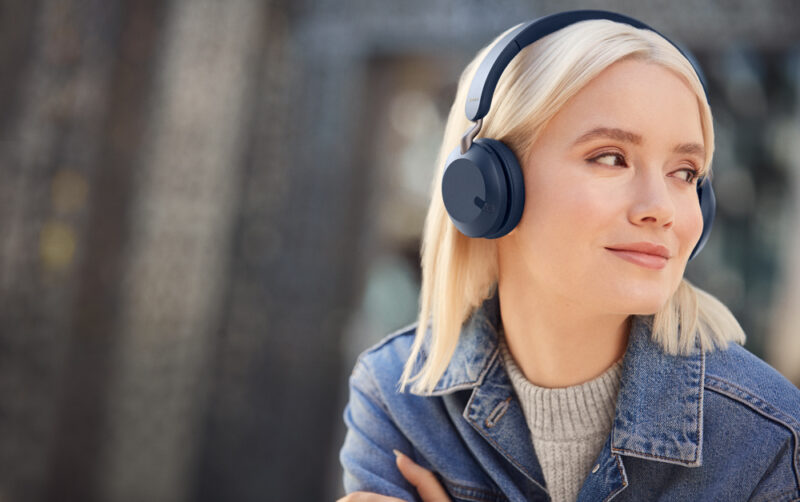 The Jabras also have Bluetooth Multipoint capability which lets you pair two devices simultaneously. It's not a feature you often find on headphones at this price (Sony only just added it to its 4 000 SEK WH-1000XM4). Bluetooth Multipoint is super handy (when it works) for anyone who wants to stop worrying about switching between a phone and a laptop, or a phone and a TV. However during my review period, I had connection errors when I was using test it, and it never worked 100%. If I was playing music on my laptop, and had the headset connected to my phone for incoming text notifications, music playback never paused to alert me to an incoming text or email. I guess this is something that would depend on which devices you choose to connect, as some may be more stable than others.
Design
Available in black, navy blue, beige/gold , black/gray, or black/copper details, the Elite 45h headphones have memory foam earpads lined with a leatherette covering. The underside of the headband is a cushioned, rubbery material, for a secure, super lightweight (about 160 grams) fit that's comfortable over long listening sessions (as I said, even for children).
Battery
50 hours. Let me write that again. 50 hours of music listening, I have squeezed out of the Elite 45h. I can't think of a single headphone for this price that even comes close in terms av battery life. And as if that were not enough the Jabras will go for another 10 hours after just 15 minutes of USB-C charging.
Sound quality
The Elite 45h have great sound quality, with a nicely balanced EQ, right out of the box. And unlike some of Jabra's other products like the Elite 75t true wireless earbuds, which can go heavy on the bass, the Elite 45h aim for that sweet spot where all of the frequencies cooperate in harmony.
However, the on-ear design lets the headphones down in a number of ways relating to how tough it is to get a good seal. For example, a lot of notes can easily get masked by outside noise, or sound quieter than they would on a over ear dito. Walking around town or along busy roads with the Elite 45h, I can hear almost everything around me. This can be good for safety reasons, but if you're looking for a travel headset, the Elite 45h probably isn't it.
Jabra prides itself on its call quality and rightly so — its products have a long history of being excellent for wireless calling both inside and outside the office. And there is no difference this time, the Elite 45h microphone quality is above average, and it does a good job of attenuating background noise.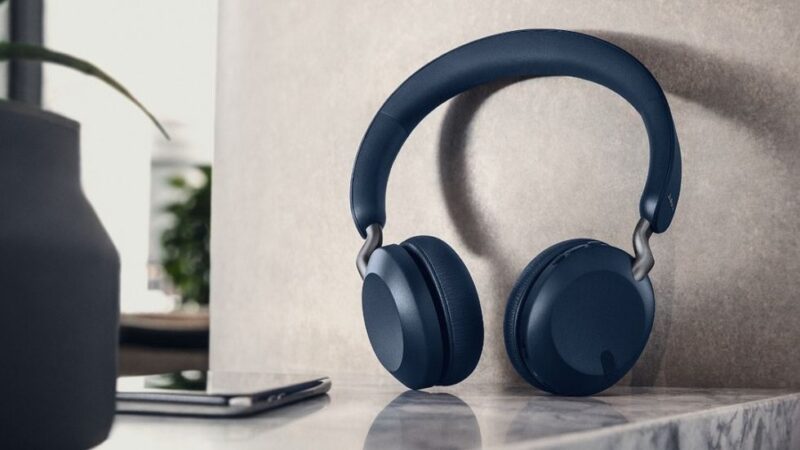 Verdict
The Jabra Elite 45h are a great pair of on-ear headphones for casual listeners, and are some of the best on-ear headphones under 1 000 SEK. They aren't perfect, but no headphones are. If you prioritize portability and microphone quality (and of course budget) over all else, this is the headset for you.
In my opinion, Jabra shows time after time that they are to be reckoned with on the headphone side. I can not understand why they do not have a better reputation when they constantly deliver good, quality headphones.