The redesigned Google Nest Audio feels surprisingly heavy in my hands. Whatever your thoughts on pebble-coloured, fabric-swathed cuboids, here is a second-gen speaker that could never be mistaken for an air freshener (looking at you Google Home Speaker). Focus on audio (obviously), let's see if this speaker delivers.
Build and design
The Nest Audio's dimensions are roughly that of a house brick turned upright (and weighs as one), but the aesthetic here is altogether more calming. There's no branding or visible controls, apart from a small switch around the back of the unit that turns off the microphone. Speaking of the hardware mute button. It's meant to make Nest Audio users feel more comfortable and confident about when Google is, and isn't, listening. Every time you flip the mute switch, Google Assistant reassures you with a voice prompt.
Otherwise the speaker is so unassuming it almost fades into the background of your home decor, that is until you say 'Hey Google' to fire up its quartet of horizontal LED lights shining out from under the speaker's skin. The enclosure is made from 70 per cent recycled plastic, too – a thoughtful touch.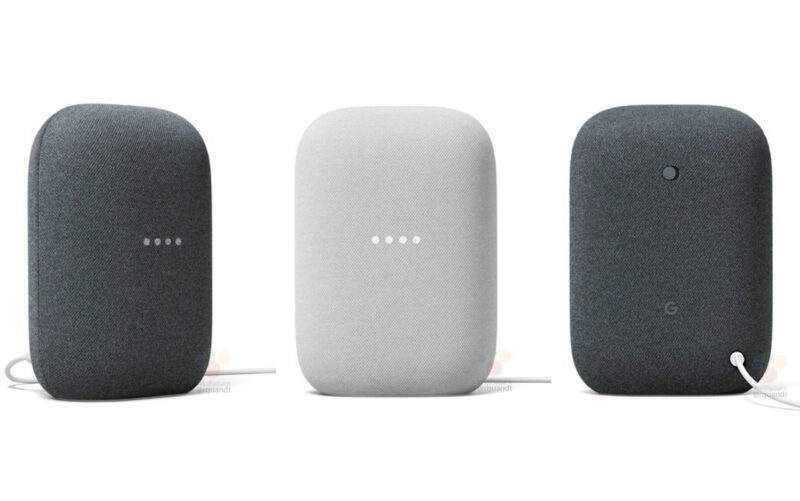 The top of the speaker is invisibly segmented into three touch-sensitive panels. The middle segment lets you control music playback, while the flanking outer segments control volume levels.
Under the Nest Audio's jacket there's a 19mm tweeter, 75mm woofer and Quad Core A53 1.8 GHz processor. Also, it's worth remembering that the Nest Audio must be plugged in to an electricity socket in your home to operate.
Features
Even for Google Home newbies, set-up is a breeze. Plug the Nest Audio in, download the Google Home app, follow the prompts and you're in business.
If you're not fond of automatic EQs, you can always adjust the speaker's sound signature from the Google Home app. Google provides users with a basic equalizer, and I do mean basic. You can adjust the bass and treble to be "less" and "more." Yes, that's all you get. That may not be the biggest problem in the world though, because you probably didn't plan to host a house party with these speakers.
In terms of streaming services, as well as Spotify, there is also YouTube Music, Deezer, TuneIn and a few others which once linked, can be accessed by saying 'Hey Google, play Zara Larsson, for example. With Chromecast built-in, you can also cast tracks to your Google Nest Audio with two clicks of your preferred music-streaming app on your smartphone.
Worth mentioning is that voice pick-up is impeccable throughout my tests, with Google answering accurately, clearly and snappily, even with music at high volume. This is something I have come to expect from Google Speakers by now.
Sound
According to Google, this speaker is 75 per cent louder, and has 50 per cent more bass than the 2016 Google Home smart speaker it succeeds. So, can you get an enhanced and room-filling sound with just one Google Nest Audio, as the company claims? Sadly not. While those stats may be true, it simply doesn't equate to the levelled-up sound quality I had hoped for.
The Google Nest Audio is rather likable as a background music provider and for listening to podcasts in the kitchen – and it is both fun and reliable when answering our requests – it isn't quite the serious audio proposition I'd hoped for, even at this relatively low price-point. However, pairing two of these into a stereo kind of sound system, the sound quality is dramatically improved, and since you get two Nest Audio for the price of a Sonos One, that might appeal to someone.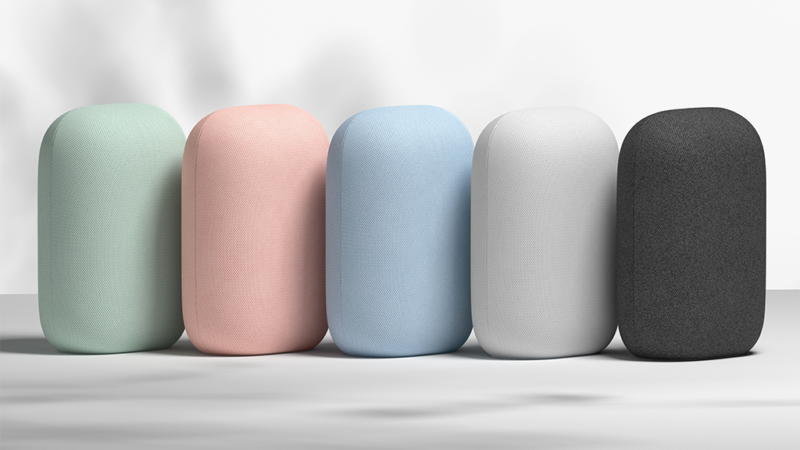 Verdict
The Google Nest Audio is well-made, easy to operate, hears your requests accurately and answers them with finesse. It also plays music – and for some that'll be every box ticked. But while the Nest Audio has the opportunity to be a real hit, casual consumers may find it hard to justify when the Nest Mini is more economical. Similarly, audiophiles and party hosts may be drawn to the Home Max's Room EQ and impressive output.
For a product with a name that's specifically intended to appeal to an audio-conscious market, the Google Nest Audio really needs to sound a bit better.
PROS
Great build quality
Stylish
Relatively cheap
CONS