Beyerdynamic Free Byrd Review: Very Impressive First Try
German headphone giant Beyerdynamic has unleashed its first wireless in-ear headphones – Free Byrd, and of course Techcravers has put them to the test.
Packing and contents
The earbuds come in a thick cardboard box (which looks like recycled paper) to protect the items inside. It's clear that Beyerdynamic opted for a minimalist look for their package. So, you will only find a single white paper strip that holds most of the details. These include an image of the earbuds, the company branding, the product name, and some extra information about the earbuds.
Inside the brown paper box, you will find the Free Byrd, a Qi-compatible wireless charging case, and eight(!) pairs of tips. The latter comes in different sizes and materials: five are silicone ear tips, and three are foam ear tips. The silicone tips have XS, S, M, L, and XL sizes, while the foam tips have S, M, and L. Beyerdynamic sure didnt hold back on tips.
Lastly, you will also find a USB cable inside the box for charging if you don't have acess to a QI-charger.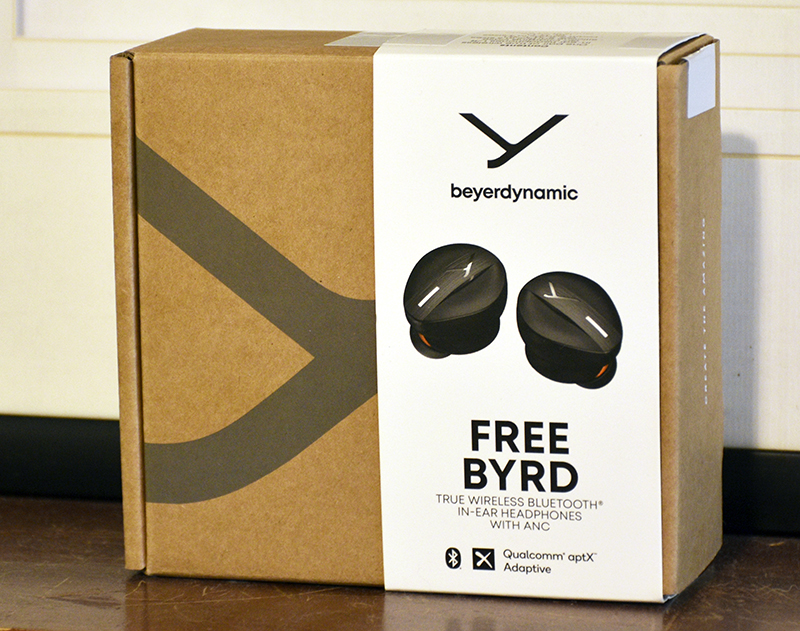 Design and features
The Free Byrd buds come in two color variants, white and black. If you ask me, the white's have a more sporty look, while the black looks a bit more premium. The buds are on the larger side, weighing in at 7 grams each (by comparison, Sony's WF-1000XM4 buds weigh 7.3 grams each). Their wireless charging case also has some heft to it and feels quite solid. It's not super compact but isn't bulky.
Getting a tight seal is crucial for optimal sound quality and noise-canceling performance. However, with that plethora of silicone and foam ear tips that Beyerdynamic ships with the buds, getting a seal that also suits you shouldn't be a problem.
The ear bud's design isn't as straightforward as, say, Apple's AirPods Pro, so I suspect some people might feel some discomfort depending on the shape of their ears.
The exterior of each bud sports a black capacitive touch strip. It features the company logo plus a status LED. Tap on the outer panel of any bud to play/pause audio. Tap on it twice to shift from transparency modes and ANC ON. Tap the left ear bud three times to skip back to the previous track. Or, tap three times on the right bud to skip a forward. Finally, tap then hold on to either bud to bring up the voice assistant of your choice. You can also double-tap to toggle between noise-canceling mode and a transparency mode. The noise cancellation is good, though it's a clear step below what Sony offer on their flagship earbuds or the amazing new AirPods Pro 2 Gen. The transparency mode sounds natural, which is good.
Additional features include ear-detection sensors, which pause your music when you take a bud out of your ears. Your music resumes when you put it back in. You can also use a single earbud independently (left or right). There's also a low-latency gaming mode if you like to use your earbuds for gaming on a mobile device.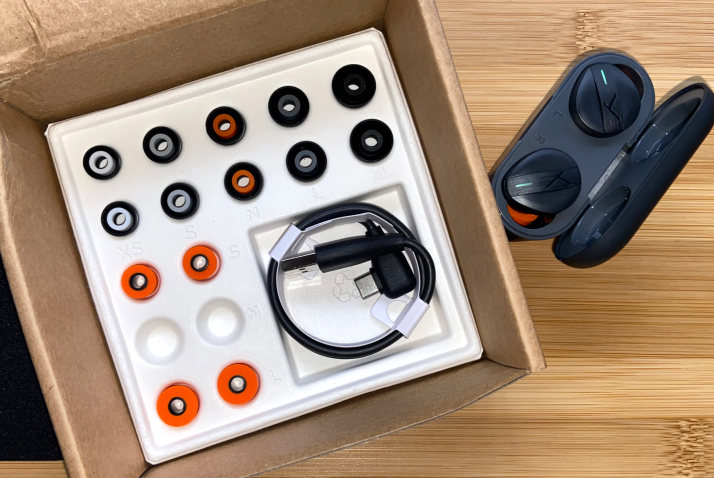 Sound quality
Equipped with 10mm drivers, the buds support the high-end AAC and AptX Adaptive audio codecs, and for my review I tested them with an iPhone 14 Pro and a Sony Xperia 5 III Android phone. Without further ado, I can report that the Beyerdynamic Free Byrd sounds absolutely fantastic. The bass is deep, warm, full without losing control and speed and the midrange is super tight with radiant warmth. There are loads of dynamics here, the range is consistently impressive and the treble is pleasantly smooth without being harsh or unpleasant. These earbuds are certainly fun to listen to.
Battery
The battery life offered by Beyerdybnamic in these ear buds are not only best – but crushingly best in class. No other headphones under $300 that I've tested even come close to the battery life that the Free Byrd boasts. During my tests, I got around nine hours (!) per charge with ANC on and a full 30 extra hours from the included case. Incredibly impressive, of course.
Verdict
The Free Byrdis an impressive pair of earbuds, considering it is the first that Beyerdynamic released. It has great features like touch controls and excellent Bluetooth technologies as well as class leading battery life.
With these earbuds, the company aims at those who prioritise sound quality and since it is the first earbuds from Beyerdynamic, I'm very impressed with its overall audio. This product stands out from the competition, and I can highly recommend it.