Toshiba P300 (6TB) Quick Look: Performance that meets Demands?
Performance that meets demands, at least according to Toshiba. But which demands does it meet?
The Toshiba P300 has a industrial standard 3,5″-form factor and comes in sizes from 500GB to 6TB. For my review, I received the 5400rpm 6TB, which has 128MB buffer size.
Performance and features
When it comes to internal desktop hard drives, there is no real meaning in talking aesthetics, we can jump ahead and skip to the essentials, namely performance. In the single disc configuration setup I have, my speed tests shows that I get around 195 Mbps average in both write and read speeds (193,2 Mbps write and 196,5 Mbps read to be exact). I would expect around the double speeds in RAID configuration.
Toshiba has also included a caching technology (thats where those 128MB comes at hand) that efficiently allocates the cache space during read and write cycles resulting in faster access to your installed games. They have also taken the necessary measures to protect your data which is evident through the internal shock sensors that absorb any impacts resulting from falls or knocks and the secured motor shaft that protects the hard drive against system vibrations.
Also worth noticing, that during my tests the hard drive always operated under comfortable silence, even during heavy data loads.
Market and price
The P300 is available in a few different sizes and prices. In Sweden (where I live) these are priced from $50 (1TB) to $150 (6TB) which are about the same as the competitors and definitely not too expensive.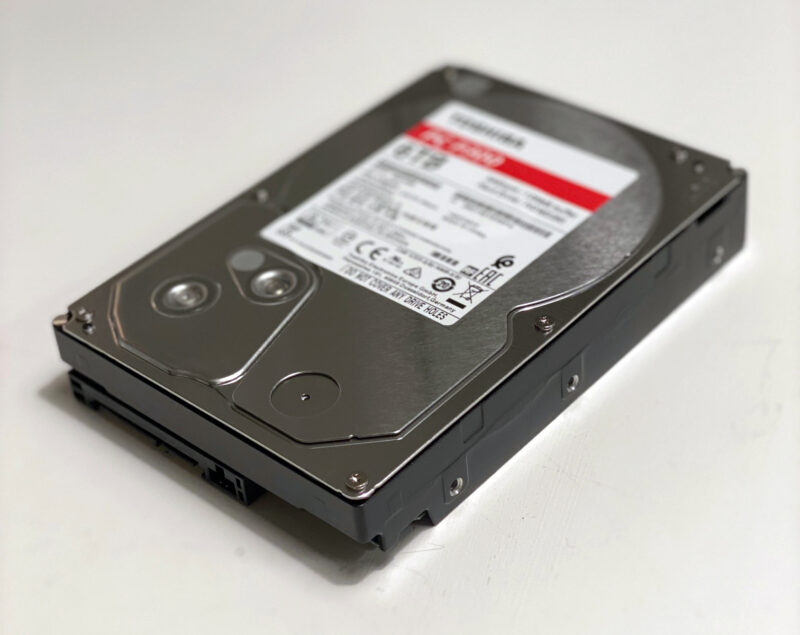 Verdict
Toshiba recommends the us to use this hard drive for everything from a powerful desktop workstation to external enclosures and gaming computers, and I can't see them be wrong here. The speeds you get from the P300 is more than enough to store and manage all your downloads (and start your installed software fast).
I can recommend this hard drive to anyone who is looking for a secure and high capacity hard drive at a reasonable price and who think that SSDs with a lot of storage cost too much.
PROS
Loading times
Effectively protects your data
Silent
Reasonable price
CONS
Would be awesome with 7200rpm (on the 6TB version)