Antec Katana Series 7 Review: RAM of the Samurai?
Taking its name from the Japanese samurai sword and drawing inspiration from the silhouette of the blade, Antec KATANA is ready to amaze you by its metallic shine and soft lighting, providing an infinite possibility for your dream build. But how is the performance?
First off, thanks to Antec who sent me their new and super stylish gaming RAM – the Antec Katana Series 7 16GB (2x8GB) DDR4 3200 MHz for reviewing.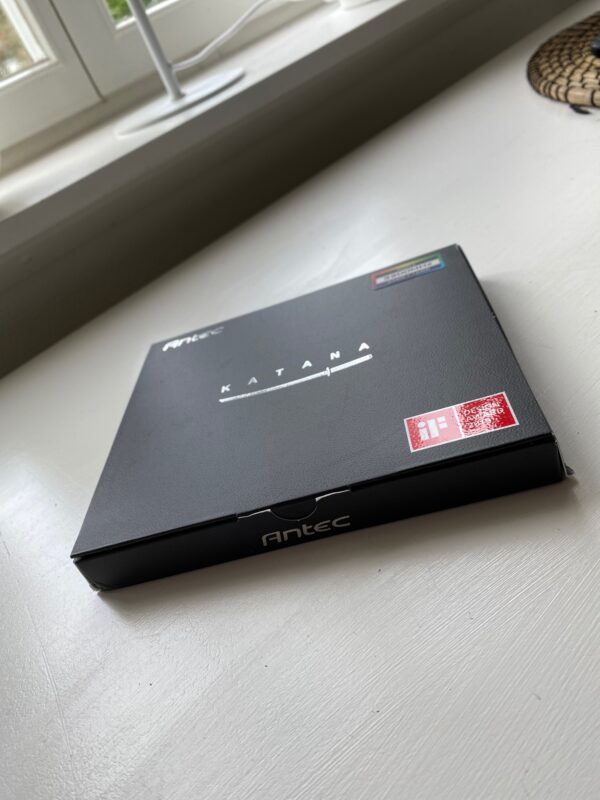 As you all probably know, we have two types of RAM today. We have the boring RAM that has no lights, but has the performance and power to make your jaw drop. On the other side we have RAM that has such an extremely cool design we are willing to sacrifice any amount of performance just to get that look.
Unfortunately, anything that runs RGB is going to be theoretically slower or require more power to achieve the same results just because of the LED factor. You have to power those light some way and some of those light shows require a software suite to do so. You just need to know what you are wanting to achieve when choosing your new set of memory.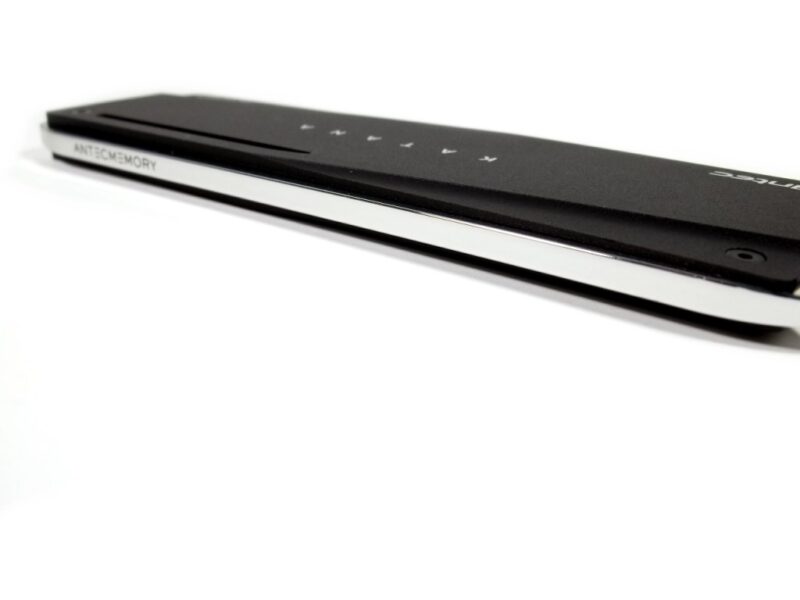 One of the most unique design things about the Katana is the look of the RAM when the lights are off. The light bar becomes shiny chrome and doesn't even look like it would even light up. The finish is truly mirror like. Then all of the sudden you get this beautiful RGB blasting through and it looks amazing. So this RAM has a great look, even when the lights are off, in fact, i'm just gonna say it straight out. These are the most beautiful pieces of ram I've ever held in my hands.
Features
Revolution Aesthetics : Matte texture of ferrous metal surface by using CNC cutting process.
Extreme Aluminum Alloy Material : Provides excellent heat dissipation, can quickly cool the memory, even in the Overclocking.
Synchronizable RGB lighting via motherboard : Sync ready with all Mobo houses including Gigabytes, as US and MSI
Memory Type : DDR4
Capacity : 16GB (2x8GB)
Specifications
Product Specification : 288-Pin DDR4 SDRAM
Capacity : 16GB (2 x 8GB)
Product Model : AM4U32168G11-7DKR / AM4U36188G11-7DKR
Speed : DDR4-3200 (PC4-25600) / DDR4-3600 (PC4-28800)
Timings of CL16 : 16-18-18-38 / 18-20-20-44 at 1.35V
Item Size : 5.26 x 1.80 x 0.34 inches
Package Size : 6.69 x 5.90 x 0.78 inches
Contents and packaging
Inside the box is where the Katana is housed in plastic sleeve that allows the RAM to stay put. And you get a nice snippet about the RAM. With unique shape structure and ingenious design concept, Antec KATANA won the design award from the e-sports hardware category at the 2019 German IF Design.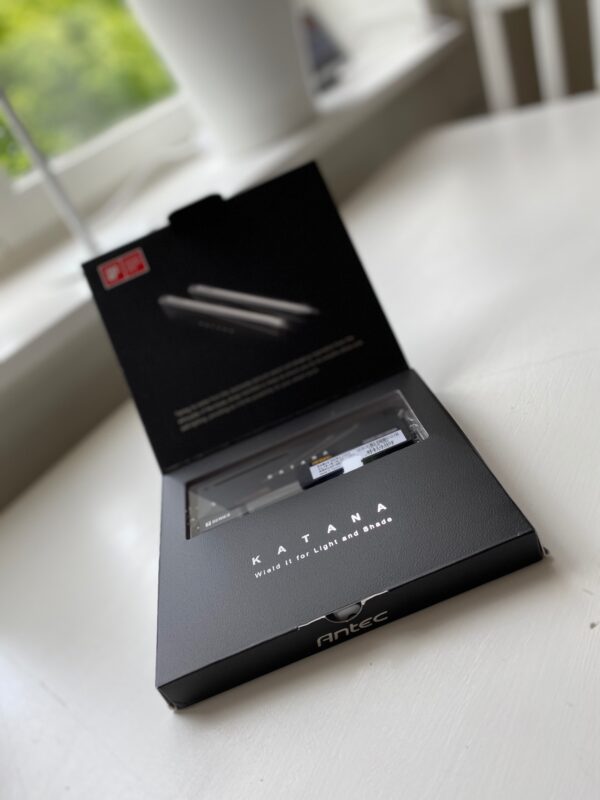 Verdict after performance tests
The Katana is a performer. The results from benchmarking are well within my expectations (review will be updated with test results). The timings are great and the rest of specs are also more than decent. There's really no complaint from the performance aspect, of the Katana RAM. However what makes this RAM stand out from others is the design. The chrome accent on the top does have the look of a shiny sword and had a smooth uniform flow. And your last thought would be, I bet that lights up. Because honestly it doesn't look like anything would shine through the mirror finish. Then the magic happens and Wow the light comes screaming through. The light has great color and has a mild shine. It definitely doesn't look like the light is coming through plastic, more like a piece of glass.
I was very pleased to see that this RAM weighed in at $ 119. One thing to note is the Katana has ARGB. This is something a lot of other RAM is missing, but still they manage to keep the price down to humane levels.
PROS
Absolute unique design
Price
ARGB
Good performance
CONS